"Alright, then, where do the lost names go? The probability of their surviving in the maze of a city must be extremely low." ― Haruki Murakami, Blind Willow, Sleeping Woman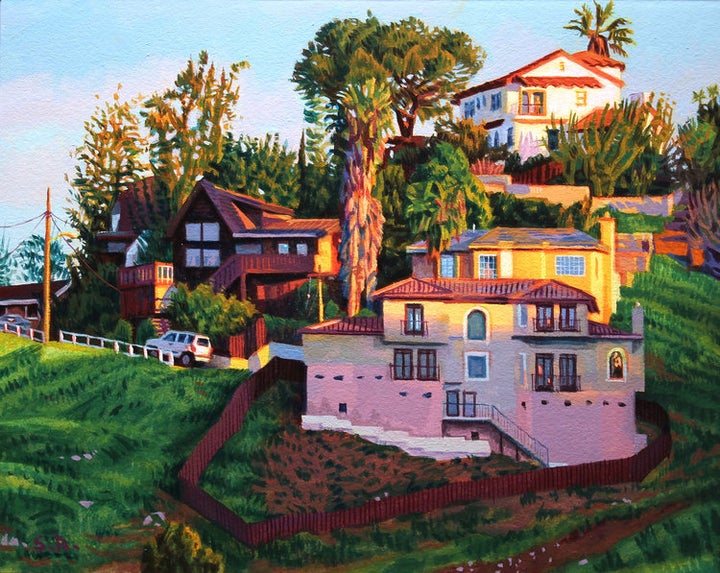 In a classic, remarkably breezy Southern California garage-turned-painter's-studio just north of Downtown LA, Seth Armstrong is drinking beer, watching the light change, and thinking about the Dutch Renaissance. The view from the backyard sweeps southeast across a narrow valley right up the verdant banks of the opposite hillside and to those beyond. Trees, streets, traffic, houses, more trees, and the entire day's solar trajectory are laid out like someone shook a grid and let the segments fall across the landscape. In this way, his landscape paintings are very much about a specific time and place -- born of the physical circumstance, pace of energy, and quality of attention which make up the rhythm of his daily life.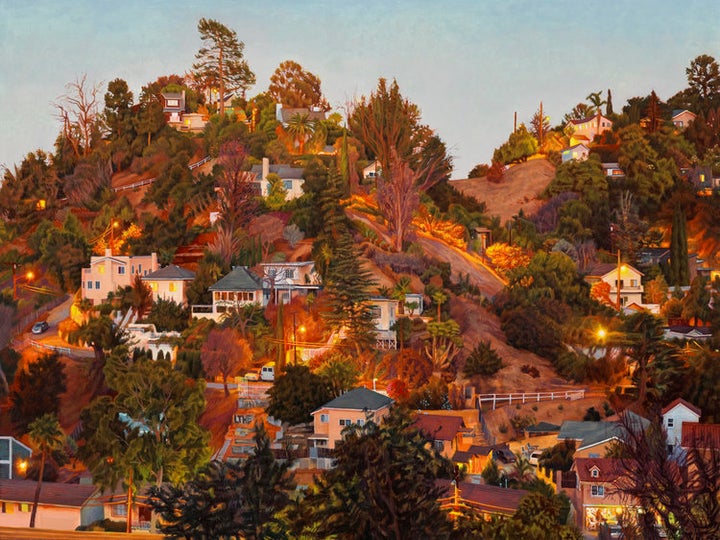 But the foundations of Armstrong's landscape paintings, the ground upon which his folk-infused hyperrealism and Hudson River School charisma are composed and layered, is the influence of the Dutch Masters whose work he studied during the formative years of his career. From that art historical legacy Armstrong has derived a primordial fascination with the affecting emotional quality of warm and cold light and complex shadows, and with how to render the tactile quality of luminosity with the tools of a painter. It's the Dutch Renaissance that explains his particular love for so-called Magic Hour, though it is a Southern California hallmark. His accomplishments as a colorist also derive from this influence, informing his technique of underpainting which imparts his scenes with a perceptible glow verging on the light-box in intensity, that can beckon the eye from across a room even at the smallest scale, or seem to illuminate architecture, lamp-like, when large.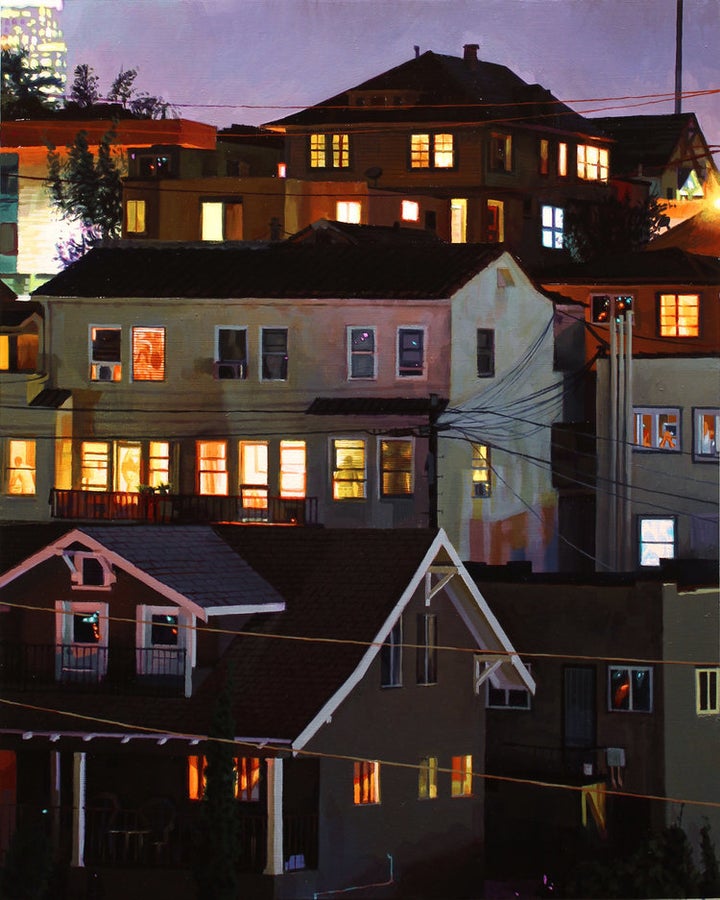 Not all his scenes are so pastoral, or even suburban. Armstrong is also drawn to dwellings in the urban fringes, less fancy but well within city limits. These apartment buildings and decrepit streets however also benefit from Armstrong's eye for a beautiful light story. It makes sense that these noirish, gritty slices of life, of specific lives of strangers and neighbors, would draw comparisons to both Edward Hopper and Rear Window, with their sense of lonely intimacy, low-key voyeurism, and a rich, allegorical character in the way the light falls across and emanates from within its secrets. Equally, his deft use of color and nuanced tone can generate an aura of gravity and melancholy around the most elegant of edifices. His works can often seem depopulated, despite their being situated in degrees of the built environment. In fact, they are all full of people, half-hidden or perched in windows, silhouetted behind flimsy curtains, or on full display with all the lights on. It's only that they are small, as individuals are in fact small, in comparison to the world we inhabit.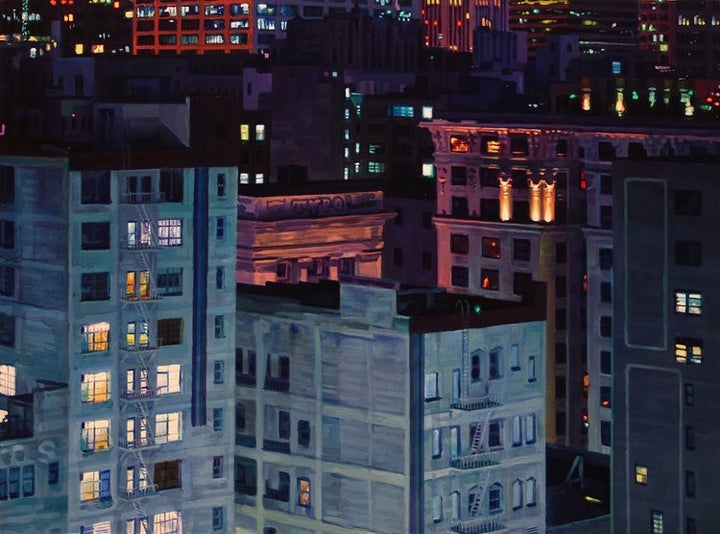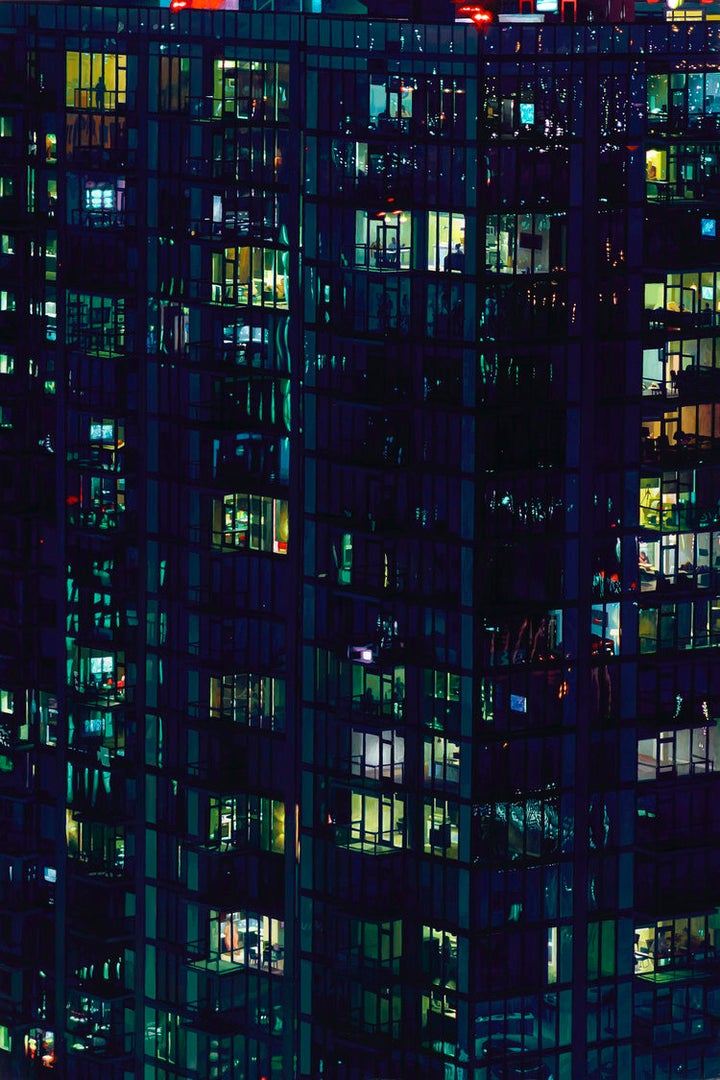 His most urban iterations of this observational methodology also tell a part of this story, wherein despite the cloak of darkness, Armstrong's light-based process is the same. Notice how the unique qualities of light in a given environment behave, and link the personality of the lights to the lives of its occupants -- in this case, highrise apartments and city-center hotels. These are almost always night scenes, the light radiating from within only certain glass boxes along steel the grid, punctuating its shimmering, dark skin like morse code. Here are echoes of both Haruki Murakami and Lost in Translation, as Armstrong captures the vertiginous marvel that is the city skyline. It is a place in which denizens live in a constant state of acceptance and willful ignorance as to the unavoidable voyeurism of a densely populated area. Their antics, on display, feel more theatrical than their side-street counterparts, more available for public viewing, and somehow sexier, or at least glamourous. The way brick and concrete absorb light and heat all day and seem to radiate it back into the night air; the infinite refraction inside and across the skyscrapers' surfaces -- like the Magic Hour caress of a palm-peppered hill, these phenomena hold obvious appeal for a painter of Armstrong's interests, because from the canals of Amsterdam to the canyons of LA, light is his true muse and subject always.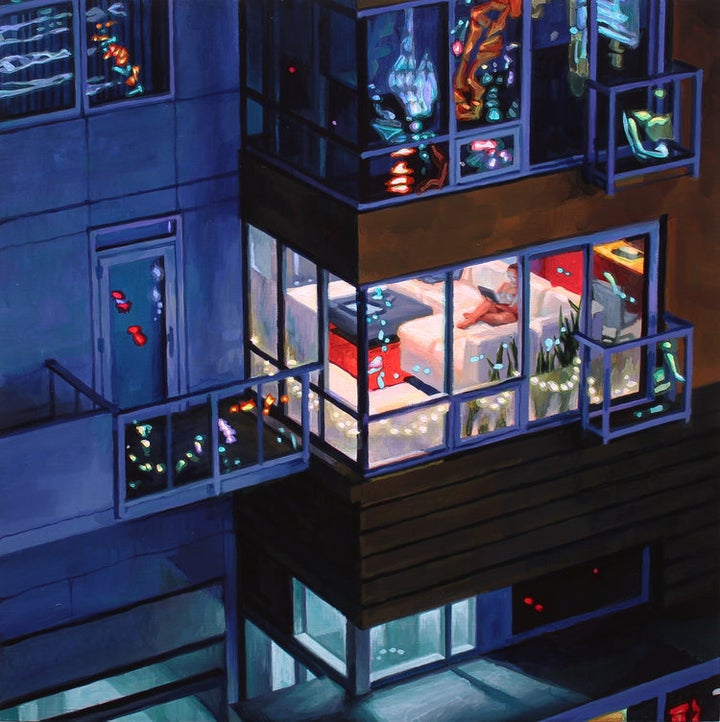 And watch for information on his work in upcoming exhibitions:
Group show with Heron Arts in San Francisco in tandem with artMRKT, April 2018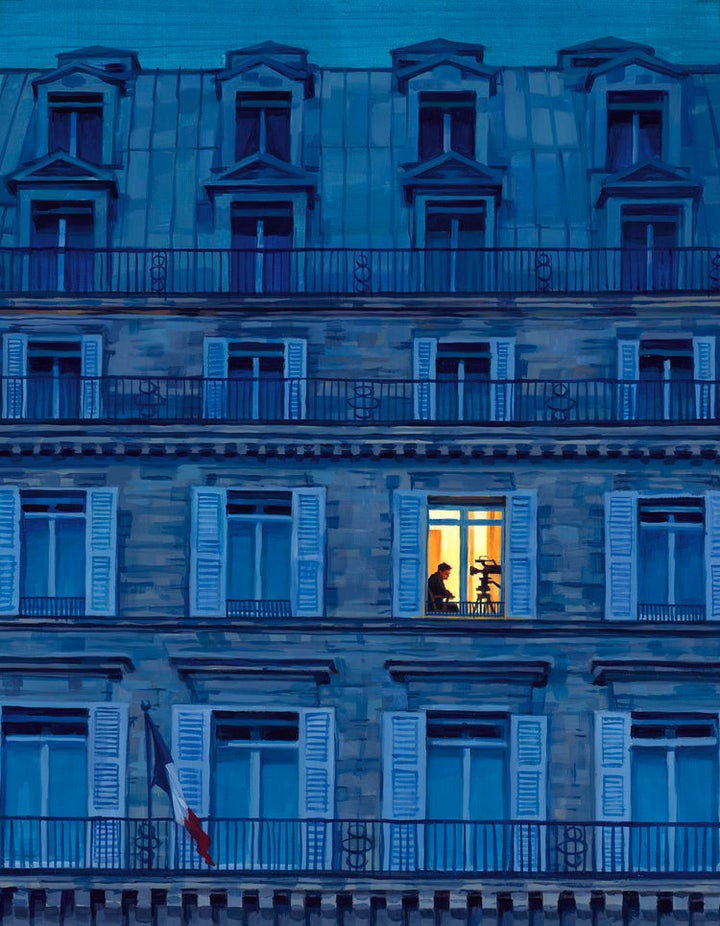 Popular in the Community