Ever wondered what your puppy's expression looks like when he or she takes that running leap into the water?
Odds are, a little something like this: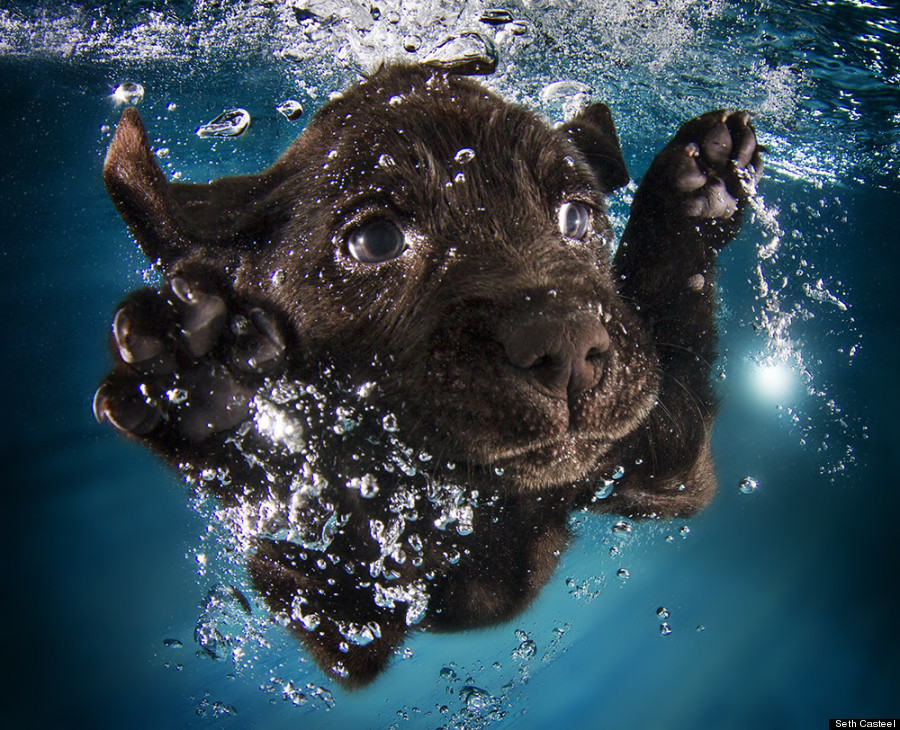 New York Times best-selling author Seth Casteel is back with a second photography book full of our doggy paddling pals, but this time the stars are miniature.
Underwater Puppies, a successor to his 2012 book Underwater Dogs, is the product of swimming lessons Casteel says he gave to more than 1,500 pups. Although dogs are instinctive swimmers, he writes on his website that since swimming pools are not natural bodies of water, it's important that the dogs are taught taught how to get safely out of pools.
Many of the little ones had never swum before, and the pictures showing their excitement are making a serious splash.
But why all the fuss about man's (tiny) best friend getting in some swim time? Casteel thinks he has the answer.
"Puppies lift our spirits. They don't care who you are, what you've been doing, where you're going, they just want to love you and they just want to be your friend. And I think that's always going to make us feel good," Casteel told NPR.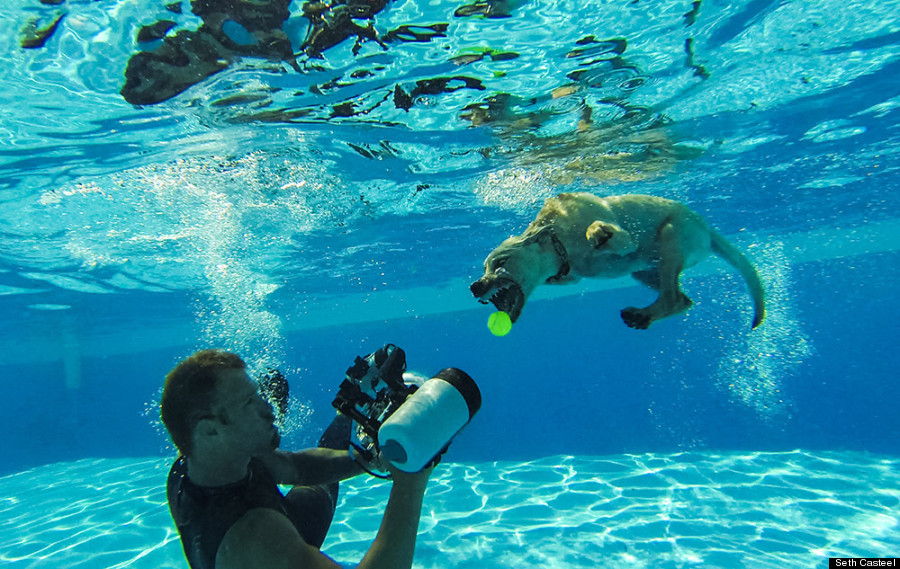 Casteel taking a dog's photograph while underwater.
Check out the puppies and their adorable underwater antics below.
This post has been updated with additional information about the purpose of Casteel's project.
Related
Before You Go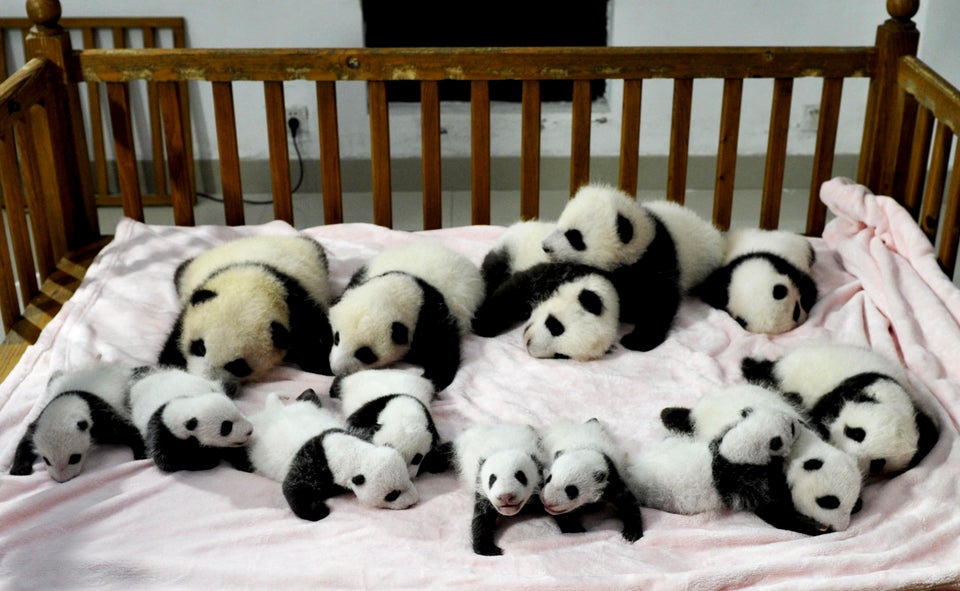 Awesome Animal Photos
Popular in the Community