This aggression will not stand, man.
During his "Closer Look" segment on Tuesday night, Seth Meyers recapped the topsy-turvy, ridiculous circumstances surrounding Chairman of the House Intelligence Committee Devin Nunes and the investigation into Donald Trump's alleged Russian ties.
Nunes was a one-man show last week, holding a press conference to claim that there was evidence that Trump officials were surveilled by the government. He even took the information to the president before going to his own committee.
Meyers said Trump took Nunes' information as proof that the Obama administration had wiretapped him, despite those reports being shut down.
Among other things, Trump told Time, "A lot of information has just been learned, and a lot of information may be learned over the next coming period of time," and, "Well, he just got this information. This was new information. That was just got," which led Meyers to make a shocking discovery ...
Meyers explained, "The Dude and Trump have a lot in common. They both have bathrobes, both obsessed with their rugs, and they both love White Russians."
There you have it, dudes.
So should we start calling President Trump The Dude now? You know, that or, uh, His Dudeness, or uh, Duder, or El Duderino if you're not into the whole brevity thing?
"Late Night with Seth Meyers" airs weeknights at 12:35 p.m. ET on NBC.
Before You Go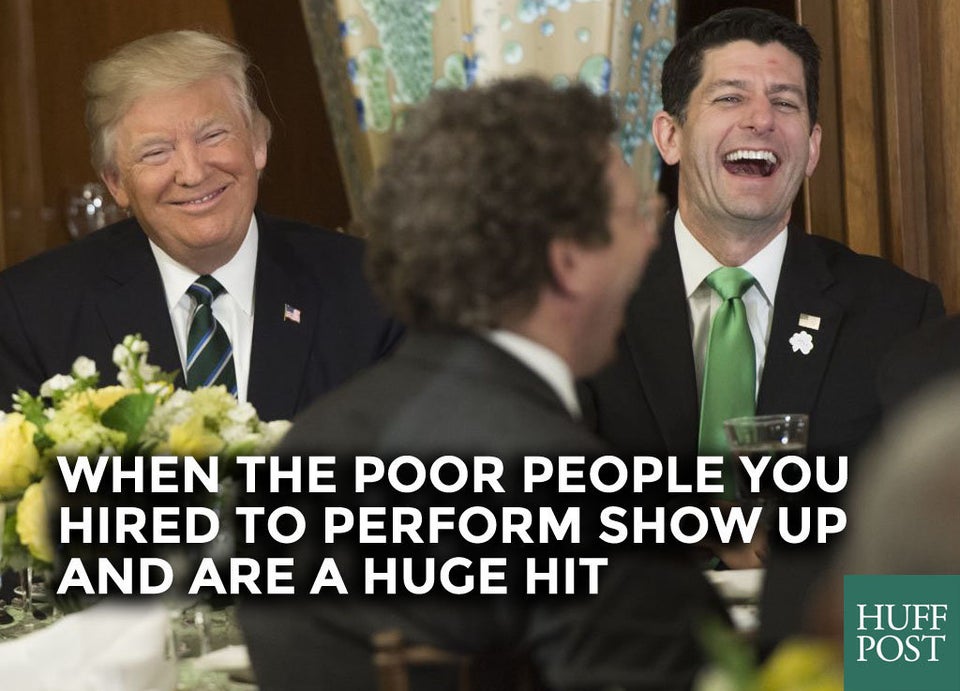 Photos From Donald Trump's Reign Are Our Way Of Laughing Through The Pain
Popular in the Community