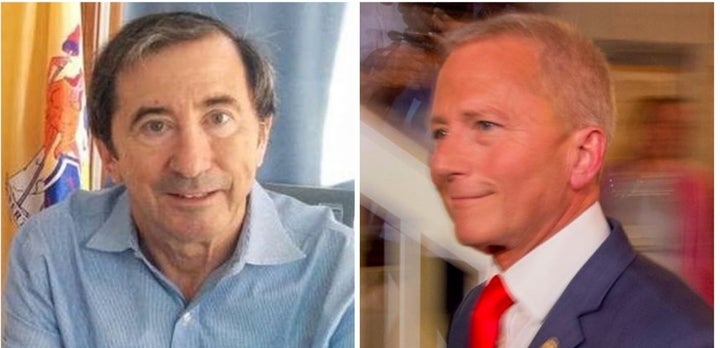 WASHINGTON ― A conservative Democrat in New Jersey's 2nd Congressional District narrowly defeated a right-wing Republican who called diversity "un-American," railed against illegal immigrants and was abandoned by national Republicans because of his bigotry.
Democrat Jeff Van Drew, a dentist and state senator, declared victory over Republican Seth Grossman on Tuesday evening. Van Drew received 52 percent of the vote compared with Grossman's 46 percent. Both were running to replace former Rep. Frank LoBiondo, a Republican who decided to retire after 24 years in office. New Jersey's 2nd District swung for Donald Trump in 2016.
The National Republican Congressional Committee withdrew support for Grossman in July over his "bigotry" and called on him to reconsider his candidacy. Grossman called diversity "a bunch of crap and un-American." Grossman ran bigoted ads about an "invasion" of "illegal aliens" whom Democrats wanted to let "have kids, collect welfare and attend our schools." On his website, Grossman stated that far too many immigrants "are not assimilating" and said that many "hate our American culture and constitutional government and want to change us."
Grossman claimed that the historic discrimination faced by African-Americans had been exaggerated and even that black Americans hadn't faced any discrimination since the 1920s. He posted links to a white supremacist website.
A few days before the election, Grossman retweeted a post from a prominent white supremacist from Britain who has called himself a Nazi sympathizer. Grossman, who is Jewish, said four days after the Tree of Life synagogue shooting that Jews should form gun clubs and arm themselves while blaming Democrats for dividing America. Grossman said that "too many prominent Jews in America today rely too much on politicians, celebrities, & other political elites to advance their careers."
More than 108,00 voters in New Jersey cast a ballot for Grossman.
REAL LIFE. REAL NEWS. REAL VOICES.
Help us tell more of the stories that matter from voices that too often remain unheard.