So how much time does it take to craft a brand-new holiday album that has a timeless sound?
To hear Joel McNeely (i.e., the Emmy Award-winning arranger / producer behind Seth MacFarlane's Holiday for Swing!) talk, it took a full year to lay down all 13 tracks for this top-selling recording. Which honors the rich sound / orchestral jazz tradition of those classic Christmas albums that Bing Crosby, Perry Como and Rosemary Clooney performed on back in the 1940s & 1950s.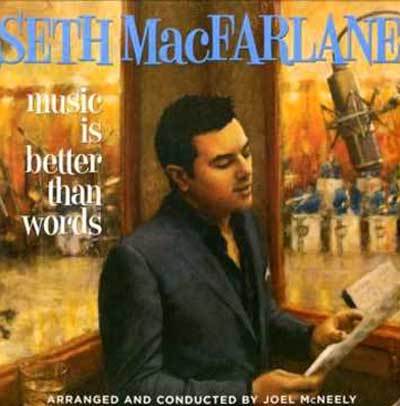 "What with his film work and all the TV series he rides herd on, Seth's schedule is just crazy these days. But he and I had such a good time working together on Music is Better than Words that Seth were determined to carve out time necessary to record a second album," Joel explained during a recent phone interview. "Ironically it wasn't until 2012 when the two of us were over in England doing promo for that first album when the two of us realized that we both had the exact same weekend free. And since I already had six arrangements done for the holiday album that we had been talking about doing, Seth and I decided to get started recording. Which is when I made a quick call to Abbey Road."
Thankfully because of all the film work that he'd previously done at Abbey Road Studios, McNeely was able to pull in a few favors and book some time in Studio Two. And once he'd secured use of what many people consider the most famous recording studio in the world ("This is where the Beatles recorded," Joel enthused. "Which is why -- if you're someone who works in the music field -- you almost feel like you have to genuflect when you enter this space. I mean, the tinny piano that they used is still sitting there in the corner. You can walk right up and play it!"), he then reached out to some of London's best musicians.
"We even brought over Peter Erskine, the great jazz drummer. Mind you, Studio Two is not a huge room. But we eventually wedged 54 players in there. But not a one of those musicians was off in an iso booth. Everybody was in the same space. We had Peter and his drums right in the center of the orchestra amongst all the strings and the woodwinds. So his sound was leaking into all the other mics. And everybody else's sound was leaking into everybody else's mics," McNeely said.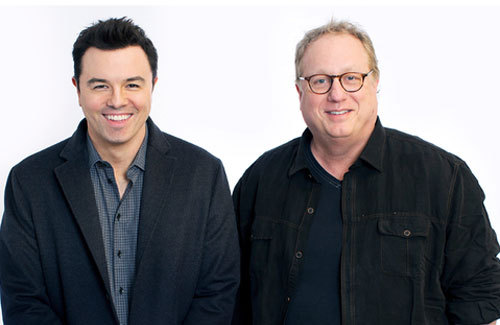 "And why was that important?," you ask. Because Seth and Joel were out to replicate a very particular sound from that era of recording. You see, when everyone's in the exact same space at the exact same time working on a track for an album, you get less of a pristine sound. And as a direct result, whatever you're recording then sounds more like a live performance.
"And given that all those classic holiday albums that Ray Conniff and Dean Martin and Frank Sinatra did back in the day all have that same sort of sound and feel ... Well, Seth and I wanted this record to sound like it had been part of that era as well. That Holiday for Swing! come across as this honest, completely sincere and authentic celebration of all those great orchestral Christmas songs that were produced back in the 1940s and 1950s," McNeely stated.
So how did Seth and Joel go about choosing the holiday songs that would be featured on this recording? Given that MacFarlane has an almost encyclopedic knowledge of the great American songbook, McNeely opted to let Seth choose the line-up for this Christmas album.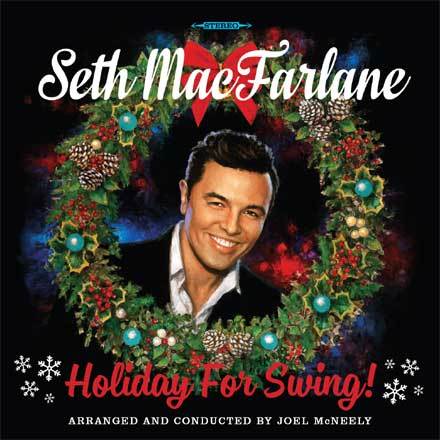 "Seth knows more obscure songs than anyone I've ever worked with. On Music is Better than Words, he just pulled all of these great songs that I'd never heard of right out of his hat. Seth genuinely delights in unearthing musical numbers that very few people have ever heard of before," Joel stated. "So that was what he wanted to do with this holiday album. Split Holiday for Swing! between those classic Christmas numbers that everyone knows and those holiday songs that maybe you haven't heard before like 'Christmas Dreaming' and 'Little Jack Frost Get Lost."
And what was Joel's job on this project? To come up with orchestrations that he hoped would then make Seth laugh.
"Look, when you're working with a comedy professional, you generally keep your jokes to yourself. Because there's just no way that you can ever come with a gag that this guy hasn't heard before or doesn't already know," McNeely explained. "But what I can do -- by making the orchestrations for these holiday songs as fun as possible -- is make Seth laugh with music. Try and tell a story with each arrangement. Take -- for example -- 'Mele Kalikimaka.' The way that I orchestrated this song for Holiday for Swing!, it's supposed to sound like something straight out of a Bob Hope / Bing Crosby Road picture. A moment from one of those movies where they enter a jungle clearing and find this crazy witch doctor getting ready for Christmas. That's just the sort of arrangement that I knew would make Seth laugh. And it did."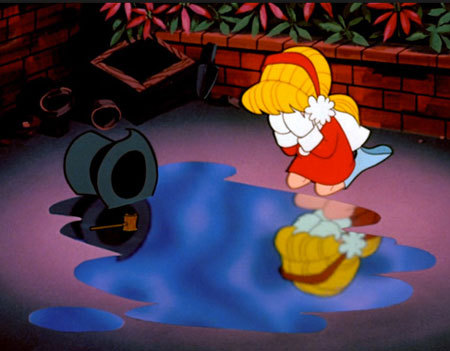 Mind you, not every witty reinvention of a holiday classic that Joel dreamed up for this Christmas album made the final cut. Take -- for example -- Joel's bluesy take on "Frosty the Snowman."
"When everyone else does 'Frosty,' they treat it as this upbeat, bouncy tune. But if you actually listen to the lyrics, you then realize that 'Frosty' is this really sad holiday song. I mean, he dies, the snowman melts at the end of this song. So I thought that it might be fun to embrace the sad story that those lyrics are actually trying to tell people. Turn 'Frosty the Snowman' into this really dark, kind of bluesy dirge. But every which way I went with that arrangement, it just felt false. I still believe in this concept. I think that there's a genuinely funny take on this holiday classic in there somewhere. But in the end, what Seth and I were looking to do with Holiday for Swing! was create a sincere, authentic Christmas album. Make something that celebrated these songs, not do something that was mean-spirited or riffed on these holiday classics. Which is why 'Frosty' never made it past the this-sounds-like-a-funny-idea stage," McNeely said.
And once those first six holiday songs were laid down, what with working on Ted, Family Guy, American Dad, A Million Ways to Die in the West and Cosmos, it would be another full year before Seth & Joel could get then together again and record the last seven tracks for Holiday for Swing!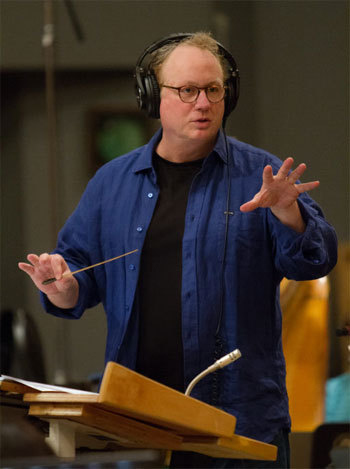 "And 'The Christmas Song' at the very end of this album, that was just a Hail Mary. We were done recording and there was this beautiful grand piano there in the recording studio. And I said 'Hey, you wanna do this?' So we quickly up a mic and then did 'A Christmas Song' two times straight through. And the second take is what you can now hear in its entirety on the album. It was recorded live just with that piano. A simple and sincere version of that song," McNeely recalled. "Which -- to be honest -- was kind of the effect that I was going for. That -- after all of the wackiness and merriment that had preceded 'The Christmas Song' on Holiday for Swing! -- I thought that it might be smart to put something quiet and reflective at the end at this recording."
Well, clearly Christmas shoppers have approved of what Seth & Joel put together. Given that -- for a time -- Holiday for Swing! was the No. 1 recording for 2014. Just last week, this Universal Republic recording occupied the Number 8 position on Billboard's Holiday Album chart.
"Look, the fact that this album has been selling well is great news. But from Seth's point of view, what really matters most is that the stuff he loves -- orchestral jazz -- is getting out there again and being heard and that people seem to be enjoying it," Joel stated. "I mean, you have to understand that Seth doesn't take vacations. The way that he blows off steam is by doing something he really loves. Which is singing. So when we were doing promo for Holiday for Swing! earlier this month and -- in the span of one day -- Seth had to sing live on Good Morning America, Live with Kelly and Michael, The View and then finish that trip to NYC by performing on NBC's 'Lighting-of-the-Rockefeller-Center-Christmas-Tree' TV program ... I've honestly never seen the guy happier. These music projects are just like candy to him."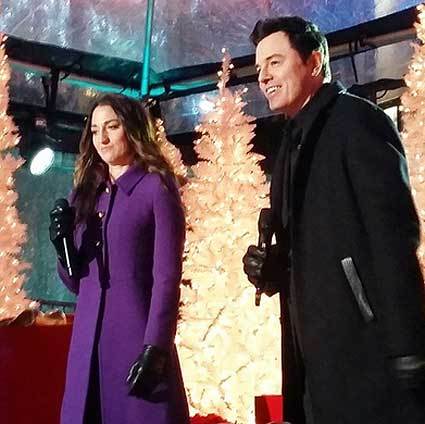 Which perhaps explains why MacFarlane is already texting McNeely with ideas and concepts for yet another album. One that Joel is really not free to talk about at this point, but -- should it ever actually come to pass (which, given Seth's extremely packed schedule, is a very legitimate concern) -- it could possibly top the fun of Music is Better than Words and Holiday for Swing!
FYI: If you'd like to see MacFarlane perform live, he'll be singing on December 31st with the San Francisco Symphony. Where -- I'll bet you -- Seth will be performing Joel's arrangement of that Frank Loesser holiday favorite, "What Are You Doing New Year's Eve?"
Popular in the Community