Seth MacFarlane hosted the 2013 Oscars and didn't waste anytime before making some jokes about the ladies. We learned a few things: Seth MacFarlane likes boobs. Seth MacFarlane thinks eating disorders are funny. And Seth MacFarlane's one-liners would make the worst pick-up lines ever.
Boobs? Probably not the best thing to bring up when you're trying to get her number.
"'Django' is a movie where a woman is subjected to violence, or as we call it, a Chris Brown and Rihanna date movie."
Domestic violence is not like dating, Seth.
On Quvenzhané Wallis: "To give you an idea of how young she is, it'll be 16 years until she's too old for Clooney."
Yes, this is more of a jab at Clooney than women, but joking about dating underage girls? You'll have better luck hitting on Clooney.
"['Zero Dark Thirty' is an example of] a woman's innate ability to never let anything go."
Just what every woman wants, to be called a nag.
On Jennifer Aniston: "At least one [of them] is honest about being a former exotic dancer."
You might as well ask, "Are you sure you weren't a stripper once?"
"And those of you [beautiful women] who gave yourselves the flu two weeks ago to 'get there'? It paid off."
Any woman dating Seth MacFarlane should know at the outset that disordered eating is expected and appreciated.
"In a minute, Rex Reed will be out here to review Adele's performance of Skyfall."
And that your weight will always be up for discussion.
On Salma Hayek, Javier Bardem and Penelope Cruz: "We have no idea what they're saying but we don't care because they're so attractive."
FYI: Usually women (and men) want you listening to their words, Seth.
Related
Before You Go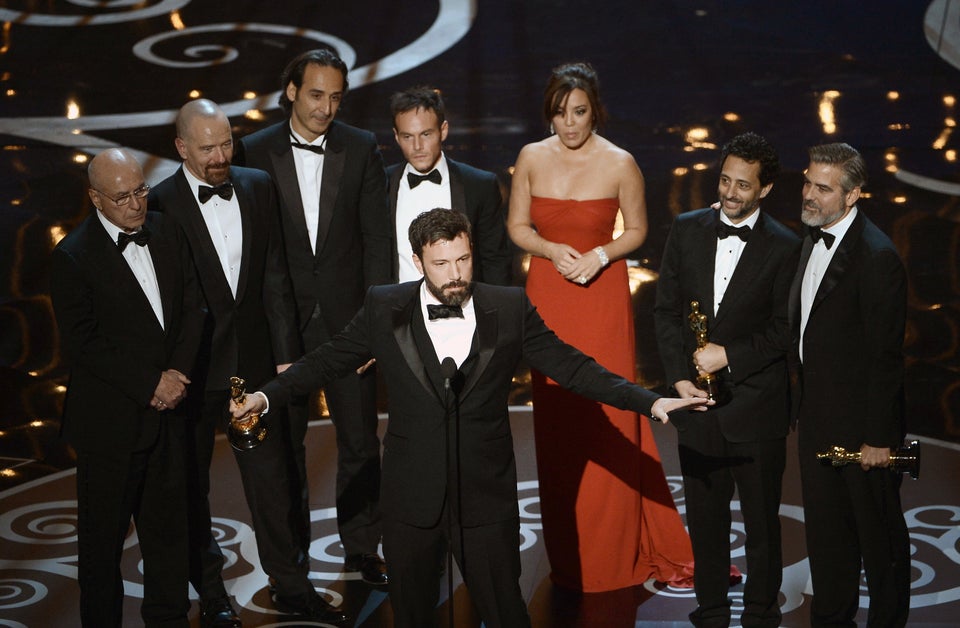 2013 Oscars