That really just happened.
Amy Poehler made a surprise appearance on "Late Night" Wednesday to reunite with Seth Meyers and bring back their "SNL" segment, "Really!?! With Seth & Amy." While on "SNL," the pair covered everything from birth control to Michael Vick, but this time it was all about calling out sportswriter Andy Benoit for his recent sexist tweets deriding women's sports.
Poehler says there may not be anything in women's sports that directly compares to the excitement of a LeBron James windmill dunk, but she explains women actually have a lot in common with LeBron:
We wear headbands, we love to travel and, much like LeBron in the finals, we often find ourselves asking, "Hey, can I get some help around here?"
Even the sexist haters can't deny she makes a really good point. Really.
"Late Night with Seth Meyers" airs weeknights at 12:35 p.m. ET on NBC.

Before You Go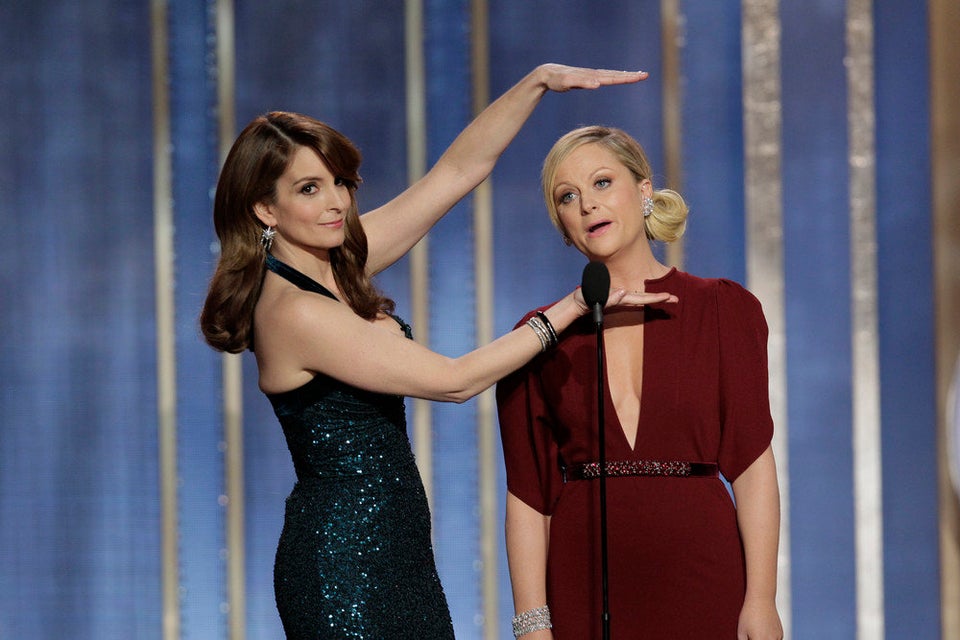 Amy Poehler And Tina Fey Being Best Friends
Popular in the Community