"Late Night" host Seth Meyers on Thursday called ewwww on "softening," and launched into a double-entendre-filled bit to prove his point.
"That's right, Trump is softening, also known as flip flopping," Meyers said in a Closer Look segment. "He's softening and flopping. He's really sagging in the swing states. You see his poll percentage is down and he can't seem to get it up. He can't get any penetration in the, ah, I do not feel good doing this."
Meyers continued in fine form breaking down the GOP nominee's "softening" on immigration.
Ick, repeating the word doesn't make it any easier to hear.
Before You Go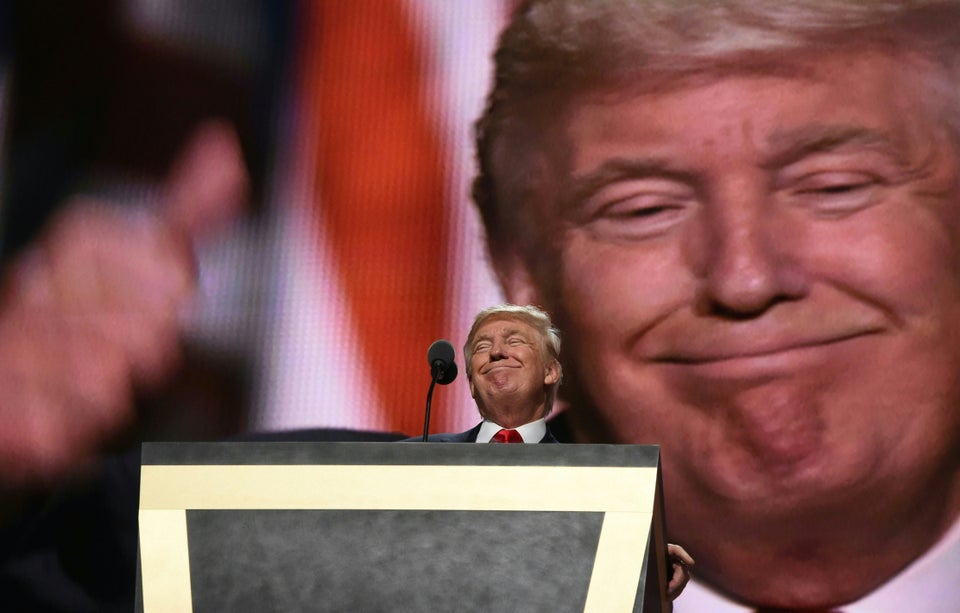 Trump Has No Real Policies To Discuss, So How About These Funny Pics Of Him
Popular in the Community