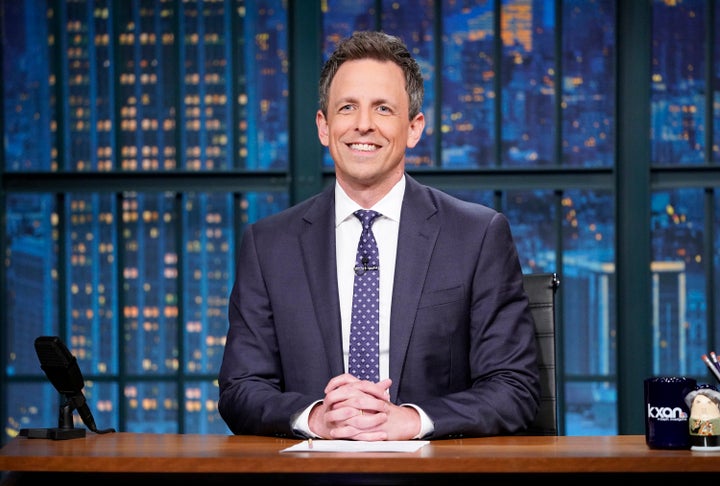 But Trump set one non-negotiable condition for his appearance ― that Meyers apologize on air for his 2011 remarks. And the would-be world leader had his personal attorney Cohen relay the terms. That's where the conversation ended, according to Meyers.
In an interview for a Politico podcast, Meyers said he "would have never" issued such an apology.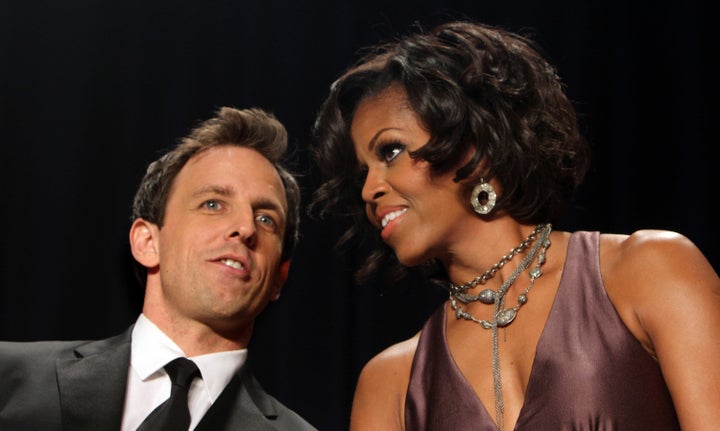 And to think that Meyers and Trump appeared together as father and son in a skit on "Saturday Night Live" in 2004.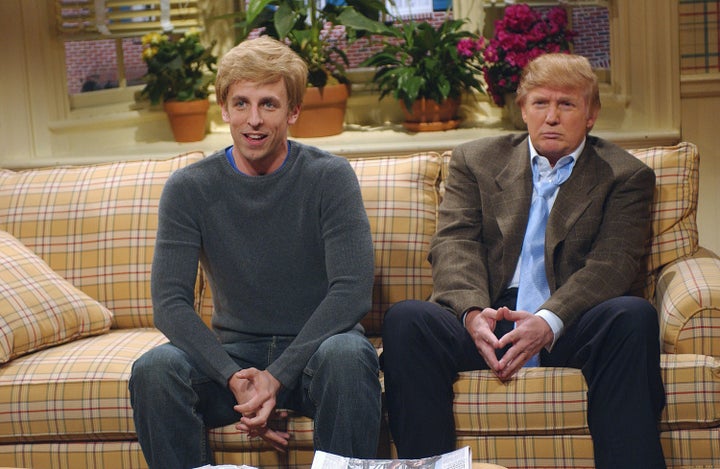 Meyers' monologue at the annual correspondents' dinner, with some barbs perhaps as sharp as Michelle Wolf's 2018 bit that prompted Trump to call her "filthy," included this one:
"Donald Trump has been saying he will run for president as a Republican, which is surprising, since I just assumed he was running as a joke."
Trump sat expressionless as Meyers riffed on him. And Trump associates have since speculated that the gibes played a role in his eventual decision to seek the presidency.
Meyers and Trump having a sit-down could be a magical talk-show moment. Asked during the podcast whether it still might happen, Meyers replied, "It's never going to happen."
He said there's a theory in the world of comedic talk shows that there's a good interview with Trump waiting to happen. "I don't think there is," Meyers said, adding that an attempt to capture that would be like "trying to tackle a shadow."
Still, he conceded that if Trump "called and said he wanted to be on the show, I'd have to say yes."
Neither Cohen nor the White House immediately responded to HuffPost requests for comment.
BEFORE YOU GO
PHOTO GALLERY
Celebrity Photos