Scaramucci, a former hedge fund manager who was once shut down in the most presidential way by Barack Obama, appeared before the media during a news conference Friday. He gushed about how much he "loves" Trump and bragged about the president's athletic abilities.
Meyers wasn't buying any of it.
"He's a human pinkie ring," Meyers joked. "He's the human embodiment of a double-parked BMW. He looks like the guy who leaves a doo-wop group over creative differences."
Meyers had a whole list to share.
Watch the entire clip in the video above.
Before You Go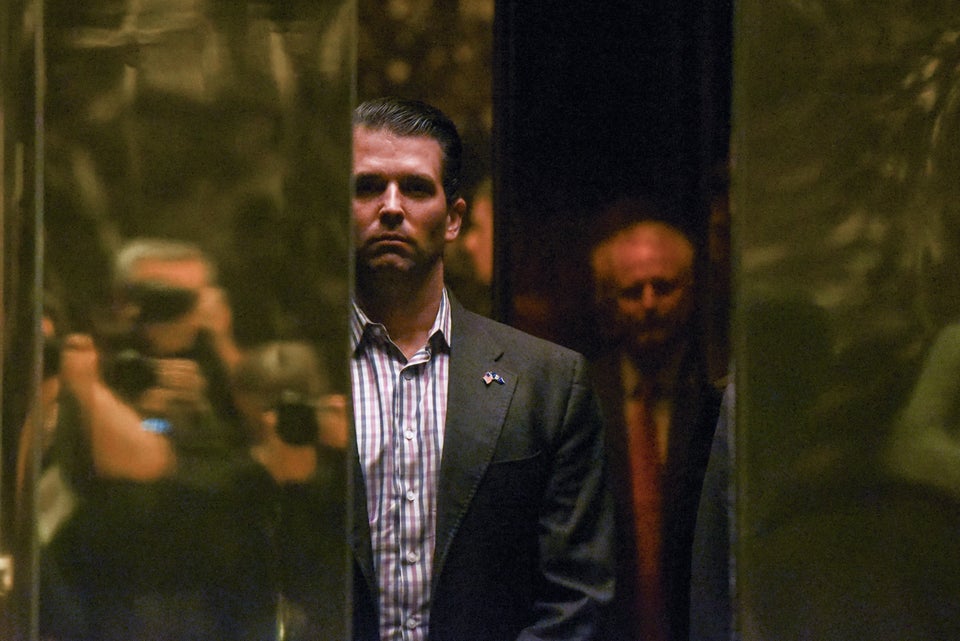 Who Attended Donald Trump Jr.'s Meeting With Russians?
Popular in the Community