Seth Meyers broke down just why President Donald Trump supports the expansion of private prisons on Tuesday's broadcast of "Late Night."
But Trump reversed that decision, and those who are investing in the private prison industry now stand to make massive gains under his controversial immigration orders.
Meyers revealed that for-profit contract prison firms, such as GEO Group, had pumped "big money" into pro-Trump groups during the 2016 election campaign and inauguration. Coincidentally, GEO Group has since won a $110 million government contract to build a federal immigrant detention center in Texas.
"If you're surprised that a private prison company donated to his inauguration, remember his campaign slogans were 'build a wall' and 'lock her up,'" Meyers said. "That's a recipe for building a prison."
Check out the full segment above.
Before You Go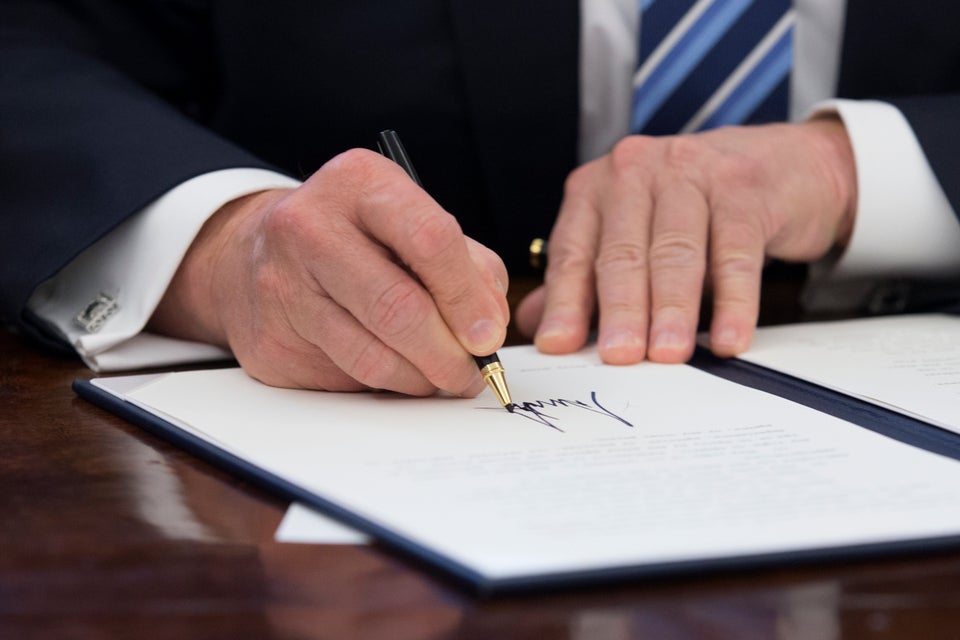 Donald Trump Loves Signing Things
Popular in the Community