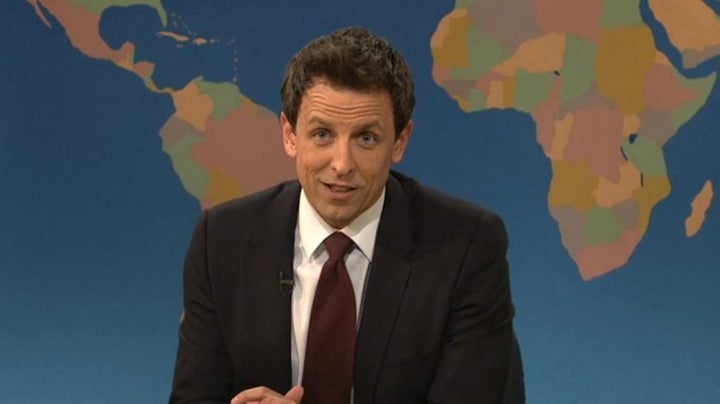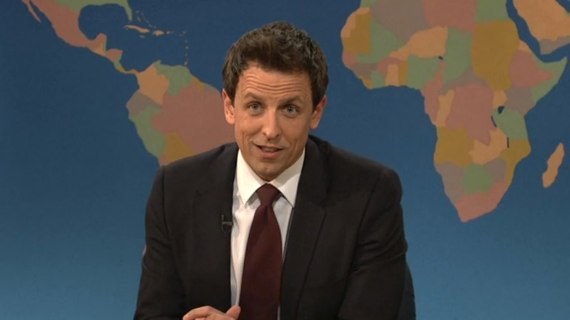 In the history of "SNL," there have been 19 full-time anchors of "Weekend Update" (renamed "SNL NewsBreak" and "Saturday Night News" during the Dick Ebersol era, from 1981 to 1985). If, as rumored, Seth Meyers leaves "SNL" at the end of this season to take over "Late Night" from Jimmy Fallon (who will be taking over "The Tonight Show" in 2014), the "Weekend Update" desk will be completely vacant for the first time in 13 years.
In all that time, the transition has always been obvious, owing to the two-anchor format that was in place between 2000 and 2008. When Jimmy Fallon left "SNL," in 2004, Tina Fey remained, and Amy Poehler took over for Fallon. When Fey left, Meyers replaced her. When Poehler left, executive producer Lorne Michaels decided to return "Update" to a one-anchor format.
So, who in the current cast would be the best fit for "Update"? Starting with Dennis Miller, who hosted "Weekend Update" from 1985 to 1991, the anchor has focused almost exclusively on the satirical news segment, appearing only rarely in other sketches. So you wouldn't want to take your strongest character actor and relegate him or her to "Update." Here's a look at each current cast member's odds of filling the chair left behind by Meyers -- that is, if he actually goes.


Bill Hader/Fred Armisen/Kenan Thompson/Jason Sudeikis
Odds: Off the board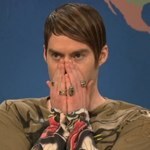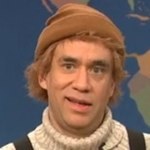 Together, these four have a combined 38 years of "SNL" experience. All four also rank in the top 15 of cast members with the longest tenure in the show's history. So, yes, everyone here is looking forward to his post-"SNL" career (some sooner than later), not looking to take over "Weekend Update." (Though, in an alternate universe, I could see Jason Sudeikis being a great "Update" host.)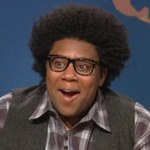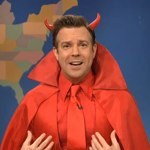 Nasim Pedrad
Odds: 50-1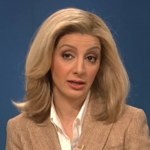 News broke last week that Pedrad will be starring in a new pilot produced by Lorne Michaels. Obviously, if this pilot is picked up, Nasim Pedrad's run on "SNL" will come to an end. Even if the pilot is not picked up, dabbling in other projects is never a particularly great sign for the future of a cast member on "SNL" -- especially if that cast member has had a difficult time gaining traction.


Jay Pharoah
Odds: 35-1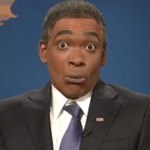 Pharoah had an up-and-down first two years on the show as a featured player -- getting air time only when one of his stellar impressions was needed. That changed when Fred Armisen handed him the reins to the show's all-important Obama impersonation. But there's very little chance the cast-member who plays the president and will (once Hader leaves) be the go-to impressionist would also have time to fill the "Update" chair.


Kate McKinnon
Odds: 30-1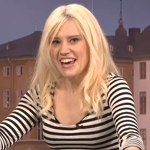 McKinnon started her "SNL" career white-hot, prompting comparisons to Kristen Wiig and her earlier domination of the show. This hasn't exactly been the case over the last four months. Regardless, McKinnon is cut from the same sketch-comedy mold as Wiig, meaning her talents are geared to playing sometimes eccentric sketch characters -- pretty much the opposite of what hosting "Update" requires.


Bobby Moynihan
Odds: 20-1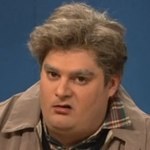 Call this the out-of-nowhere, Colin Quinn pick. I reference Quinn because no one saw him coming as "Update" host. Then again, no one saw him coming because "Update" already had Norm Macdonald as host -- who pissed off NBC executive Don Ohlmeyer and found himself replaced by Quinn with little warning. Anyway, installing Moynihan as the host as "Update" isn't a terrible idea, but it does seem like a temporary idea until someone who fits the mold a little more snugly emerges.


An Unknown
Odds 17-1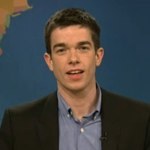 This certainly worked immensely well when Tina Fey (who had never been in the cast) replaced Colin Quinn. Of course, she had Jimmy Fallon by her side to ease the transition. The last time viewers turned on "Weekend Update" to see a lone anchor they didn't recognize was all the way back in 1985, when new cast member Dennis Miller took over "Update." That worked out well, too, but it's worth remembering that it was Lorne Michaels' first year back on the show -- the entire cast from the prior year was gone, so he really had no choice. Someone like John Mulaney (who co-writes Stefon and has appeared on "Update") would have been a top contender if he hadn't just had his pilot picked up, making him a bit busy these days. But that's not to say there isn't someone else in the writers' room who's ready to make the leap.


Tim Robinson
Odds: 15-1




According to some insider accounts, Tim Robinson is quite popular with the rest of the cast and consistently brings some of the funniest ideas to the pitch meetings. Unfortunately, for whatever reason, it's rare for Robinson to actually get something on the air. If he really is delivering some of the funniest ideas each week, perhaps harnessing that for "Update" would make sense for everybody.


Aidy Bryant
Odds: 12-1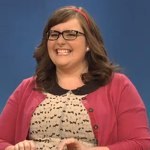 Like Tim Robinson, Aidy Bryant has excelled when she's been given a chance, but those chances have been few and far between. And, like Robinson, Bryant feels like a legitimate candidate for "Update." It's been a few years since there's a been a strong female voice on the show (Kristen Wiig was more interested in doing sketch characters than having a political voice of any kind), so maybe Bryant will be that voice.


Taran Killam
Odds: 10-1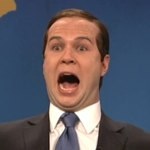 Taran Killam would make a pretty great "Update" host, but this is a sucker bet. Killam has already been set up as one of the pillars of the show, and it's really difficult to imagine that changing -- especially with Jason Sudeikis almost certain to exit after this season, leaving even more roles for Killam. Seth Meyers likes to joke about how, before "Update," he was taking roles in sketches that Fallon didn't want. In other words: taking Meyers out of sketches didn't particularly offset any sort of balance on the show. Removing Killam from the equation would most definitely throw things out of whack.


Vanessa Bayer
Odds: 9-1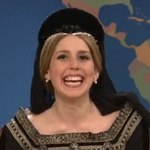 If you're trying to balance the need for a talented "Update" host against the danger of disrupting the cast, Vanessa Bayer presents a prudent option. At least as a co-host. Whereas I could see someone like Cecily Strong hosting solo, I'm not sure Bayer possesses enough of the "wiseacre" gene to host the show by herself.


Cecily Strong
Odds: 5-1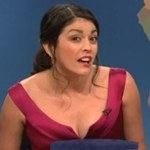 The only thing keeping Cecily Strong from the "Update" chair is the strength she's shown in sketches during her freshman season. She definitely has the personality to host "Update," but it's hard to envision Michaels yanking her out of the sketch rotation.
Maybe the answer is to return to the two-anchor format, with Strong filling the Fallon/Poehler role (meaning: she'd continue to perform in sketches) while someone like, say, Tim Robinson holds down full-time hosting/writing duties.


Mike Ryan is senior writer for Huffington Post Entertainment. You can contact him directly on Twitter.
PHOTO GALLERY
Weekend Update Hosts Through The Years
REAL LIFE. REAL NEWS. REAL VOICES.
Help us tell more of the stories that matter from voices that too often remain unheard.