WASHINGTON — Hours after Fox News retracted a conspiracy story linking murdered Democratic National Committee staffer Seth Rich to WikiLeaks, Rich's parents published an op-ed blasting the conservative media and others who have peddled "baseless" theories about their son and turned his death into a "political football."
Writing in The Washington Post, Mary and Joel Rich describe the "nightmare" that has become their lives. Each day, instead of receiving news from police about a break in their son's unsolved slaying, they are bombarded with phone calls from reporters asking about the "lies or conspiracies" being spread about him, they wrote.
"That nightmare is what our family goes through every day."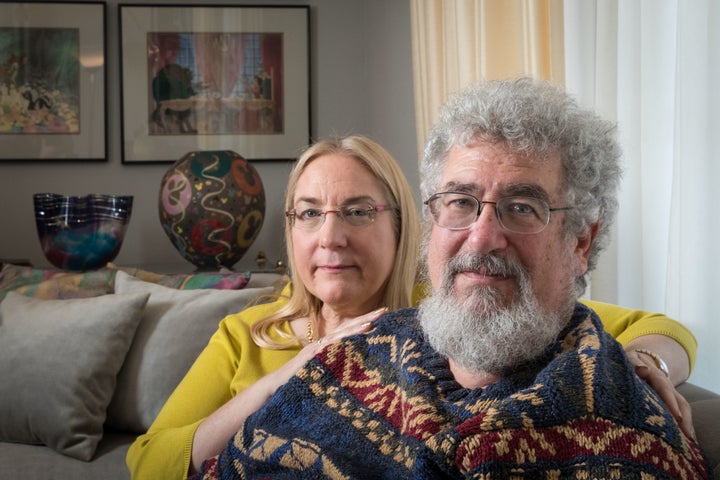 Seth Rich was gunned down near his home in the Washington neighborhood of Bloomingdale in July 2016 in what police believe was a botched robbery. 
"We have seen no evidence, by any person at any time, that Seth's murder had any connection to his job at the Democratic National Committee or his life in politics," Rich's parents wrote. "Anyone who claims to have such evidence is either concealing it from us or lying."
"Still," Mary and Joel added, "conservative news outlets and commentators continue, day after painful day, to peddle discredited conspiracy theories that Seth was killed after having provided WikiLeaks with emails from the DNC. Those theories, which some reporters have since retracted, are baseless, and they are unspeakably cruel."
Even after Fox News retracted and removed its story Tuesday, network host Sean Hannity continued to push the conspiracy theory about Rich. On his radio show Tuesday, Hannity blasted his critics as "phony hypocrites" for continuing to report on probes into possible collusion between the Trump campaign and Russia.
"And all you in the liberal media, I am not Fox.com or Fox News.com," he said. "I retracted nothing."
Mary and Joel Rich wrote Tuesday that their son's murder has been "turned into a political football."
"Every day we wake up to new headlines, new lies, new factual errors, new people approaching us to take advantage of us and Seth's legacy," they said. "It just won't stop. The amount of pain and anguish this has caused us is unbearable. With every conspiratorial flare-up, we are forced to relive Seth's murder and a small piece of us dies as more of Seth's memory is torn away from us."
Read the full Washington Post op-ed here. 
Calling all HuffPost superfans!
Sign up for membership to become a founding member and help shape HuffPost's next chapter
BEFORE YOU GO
PHOTO GALLERY
19 Of Fox News' Most Unforgettable Moments