Seth Rogen slammed streaming company executives on Wednesday over their "secretiveness" as writers strike for better pay and working conditions.
"I'm personally distressed by not having any sense of how successful these shows and movies we make for streaming services are," Rogen said on the red carpet for the premiere of his Apple TV+ show "Platonic," according to Variety.
"The secretiveness only makes me think that they're making way more money off of all of us than they want to share with anybody," he continued. "These executives are making insane salaries that you would only make if you are running an incredibly profitable business."
Rogen later gave a shoutout to labor unions as he remarked on the impact of collective action.
"Thank God for these labor unions and their ability to force these gigantic corporations who banded together to drive down the wages of workers to actually do something every once in a while and act fairly and equitably," he said.
Rogen isn't the only celebrity to take aim at streamers.
Last week, Snoop Dogg questioned how musicians "can get a billion streams and not get a million dollars."
"That's the main gripe with a lot of us artists, is that we do major numbers ... but it don't add up to the money," he said. "Like, where the fuck is the money?"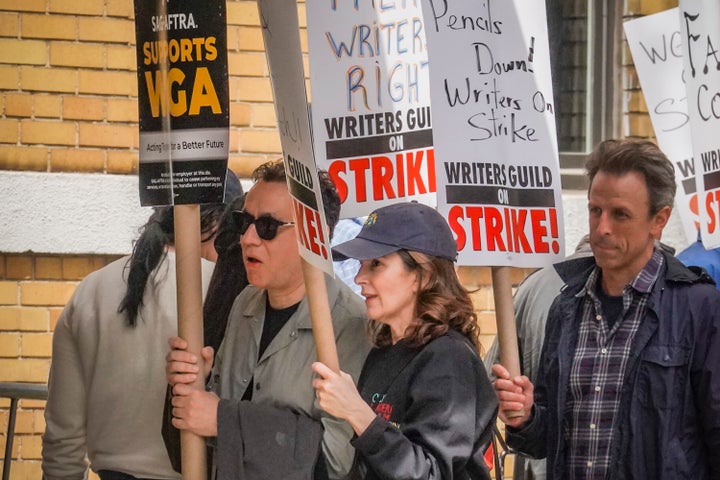 The strike of roughly 11,500 TV and film writers has caused a number of productions to hit pause, including late night programs such as "The Tonight Show" and "Saturday Night Live."
"Everything we celebrate and honor about movies and television is born out of their creation. And until a solution is reached, I am choosing to wait but I'll be watching from home and hope you will join me," Barrymore said in a statement.
Popular in the Community