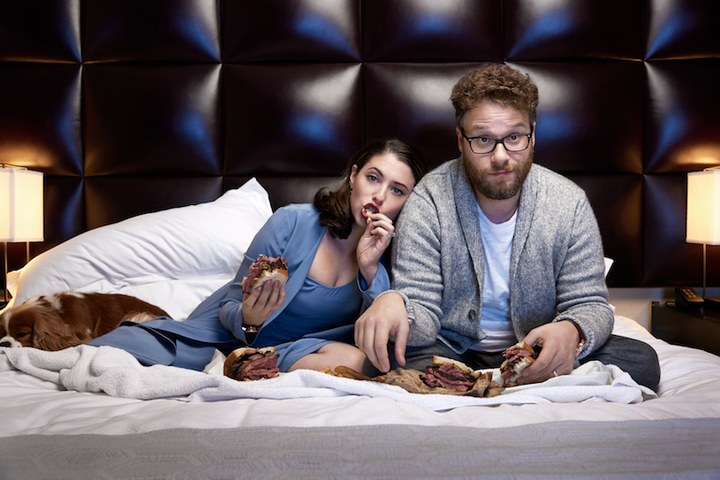 If there's anyone who believes in the power of comedy, it's Seth Rogen.
The actor and his wife, Lauren, co-founders of the annual Hilarity for Charity variety show that raises money for Alzheimer's disease, recently opened up to Haute Living magazine for their latest issue about how they use comedy for good.
"[Alzheimer's is] such a sad and heavy disease, and all the [existing] events surrounding it are more serious, and rightly so -- but we wanted to do the anti-that. While those are meaningful and necessary, our way, into pretty much anything, is comedy. We're comedy writers!" explained Lauren, adding, "That's what everyone should do. The reason it's been so natural for us is that, it's natural for us. I'm a big believer that when things are sad, all you can do is laugh."
"It was a bummer," the actor admitted. "Would I make another movie about North Korea? Probably not -- and I won't be making any Isis movies any time soon -- but I'd say in general, overall, that it showed how effective a comedy can be, and how you can really get the attention you're looking for."
He added, "It can become unwieldy and ultimately lose the focus you'd hoped it had, or the goal you hoped it had. At the same time, it was sad, but also very creatively validating. We created a piece of art that was so talked about, and there's something that's validating about that."