Seth Rogen and Judd Apatow criticized Washington Post critic Ann Hornaday for writing that films such as the ones produced by Rogen and Apatow -- as well as many others -- are part of what led Elliot Rodger to kill six people near the University of California's Santa Barbara campus on May 23.
"How many students watch outsized frat-boy fantasies like 'Neighbors' and feel, as Rodger did, unjustly shut out of college life that should be full of 'sex and fun and pleasure'?" Hornaday wrote, referencing the recent comedy starring Rogen. "How many men, raised on a steady diet of Judd Apatow comedies in which the shlubby arrested adolescent always gets the girl, find that those happy endings constantly elude them and conclude, 'It's not fair'?"
"No one should be surprised when those impulses take luridly literal form in the culture at large," she wrote.
On Monday, Rogen responded to Hornaday via Twitter.
Apatow, too, used social media to comment on Hornaday's piece.
"What Hornaday says is that misfit creeps look to movies like that, unrealistic depictions of unattractive males getting hot women, and feel even more slighted by women or society as a result," Stone wrote in a lengthy piece on her site. "Why aren't THEY recognized? Why can't they have what that guy has? Haven't American films flipped since the 1970s to give everyone a deserved happy ending? Travis Bickle didn't get one, nor did many of the protagonists in the major motion pictures back then. But we had bizarre murders like Charles Manson and serial killers were on the rise. But mass shootings? That's a new thing. Can we look at movies as at least part of the whole culture around entitlement?"
Stone and Apatow also discussed the issue on Twitter.
UPDATE: Later on Tuesday, Hornaday released a video to comment on her piece and the critiques lobbed at her from Rogen and Apatow.
"In singling out 'Neighbors' and Judd Apatow, I by no means meant to cast blame on those movies or Judd Apatow's work for this heinous action," Hornaday said. "But I do think, again, it bears all of us asking what the costs are of having such a narrow range of stories that we constantly go back to. [...] As a film critic, what I wanted to do was think about what echoes we heard from the larger culture and maybe pose some questions that might be useful."
Watch Hornaday's full response in the video below.
Apatow, meanwhile, also commented on the coverage his tweets about Hornaday received:
CORRECTION: A previous version of this story misstated the name of University of California Santa Barbara.
Before You Go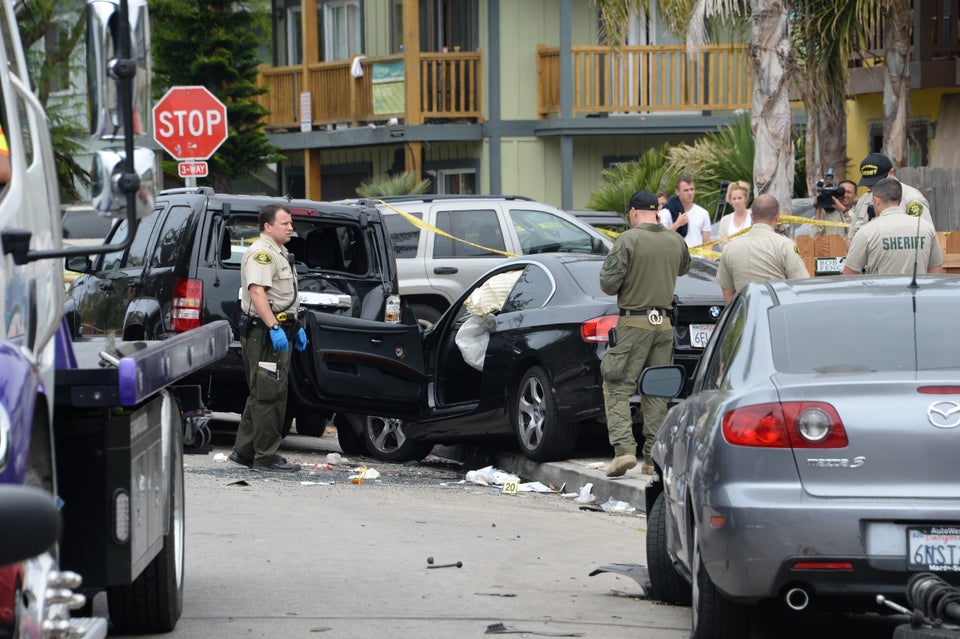 Santa Barbara Shooting