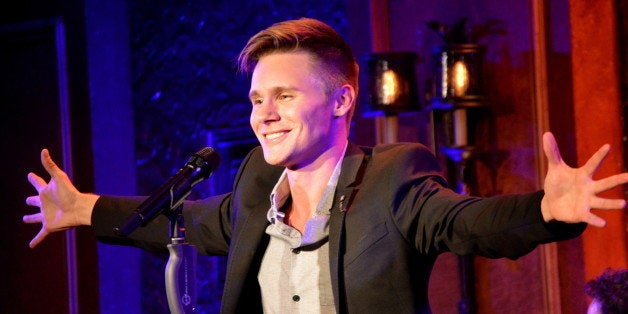 If Seth Sikes is truly "a piano bar addict," his new cabaret act could very well be the equivalent of a 90-minute bender.
With that in mind, it may come as a surprise to many that the titular star of "Seth Sikes is Still Singing Judy Garland" is best known in New York theatrical circles for his work behind the scenes, and does not consider himself an actor or a singer by trade.
"I always wanted to work in theater and musicals, so I went to school to be an actor," the Texas-born Sikes, 31, told The Huffington Post in an interview. "However, I realized pretty quickly that I didn't like acting that much. Auditioning and rejection are terrible, and if I wasn't going to be the best at it, then I didn't want to do it at all."
Sikes performed "Zing! Went the Strings of My Heart" at his October 2014 concert.
Instead, Sikes turned his focus backstage, serving as an assistant director on "The Nance," starring Nathan Lane, and "Sondheim: The Birthday Concert," among other shows. Despite a stream of consistent gigs and a day job, Sikes said the spotlight once again beckoned.
The result was "Seth Sikes Sings Judy Garland," which played to capacity crowds at New York's 54 Below last fall. A revamped version, which Sikes co-conceived with Tony-winning lyricist Lisa Lambert, returns to the venerable nightspot on April 16 and once again focuses exclusively on Garland's legendary songbook.

Like many gay men, Sikes has had an affinity for Garland and her fabled career since his adolescence, but he hopes audiences don't misinterpret his performance as an inspired karaoke act. Although he channels the energy of the superhuman Judy as she was captured on 1961's "Live at Carnegie Hall," Sikes doesn't aim for a direct impersonation, but rather a heartfelt homage with a contemporary feel.
Sikes croons "After You've Gone."
The response has been, by all means, positive. Sikes said he originally set out to do only one 54 Below performance -- "I thought it would probably be ridiculous, I probably wouldn't be very good but at least I'll get it out of my system" -- but audience turnout was solid enough to get him invited back for a second, and now third, engagement.
Following his April 16 show, Sikes would like to take "Seth Sikes is Still Singing Judy Garland" on the road, aiming first for venues in Provincetown, Massachusetts and other gay resort destinations.
"Sometimes I think, 'Seth, you're doing the most stereotypically gay show in the world,'" he quipped. "But then I go the other way, and I ask, 'What else would I do?' And I think about how I get an opportunity to keep these songs alive. I do them as me, and people seem to react."
Before You Go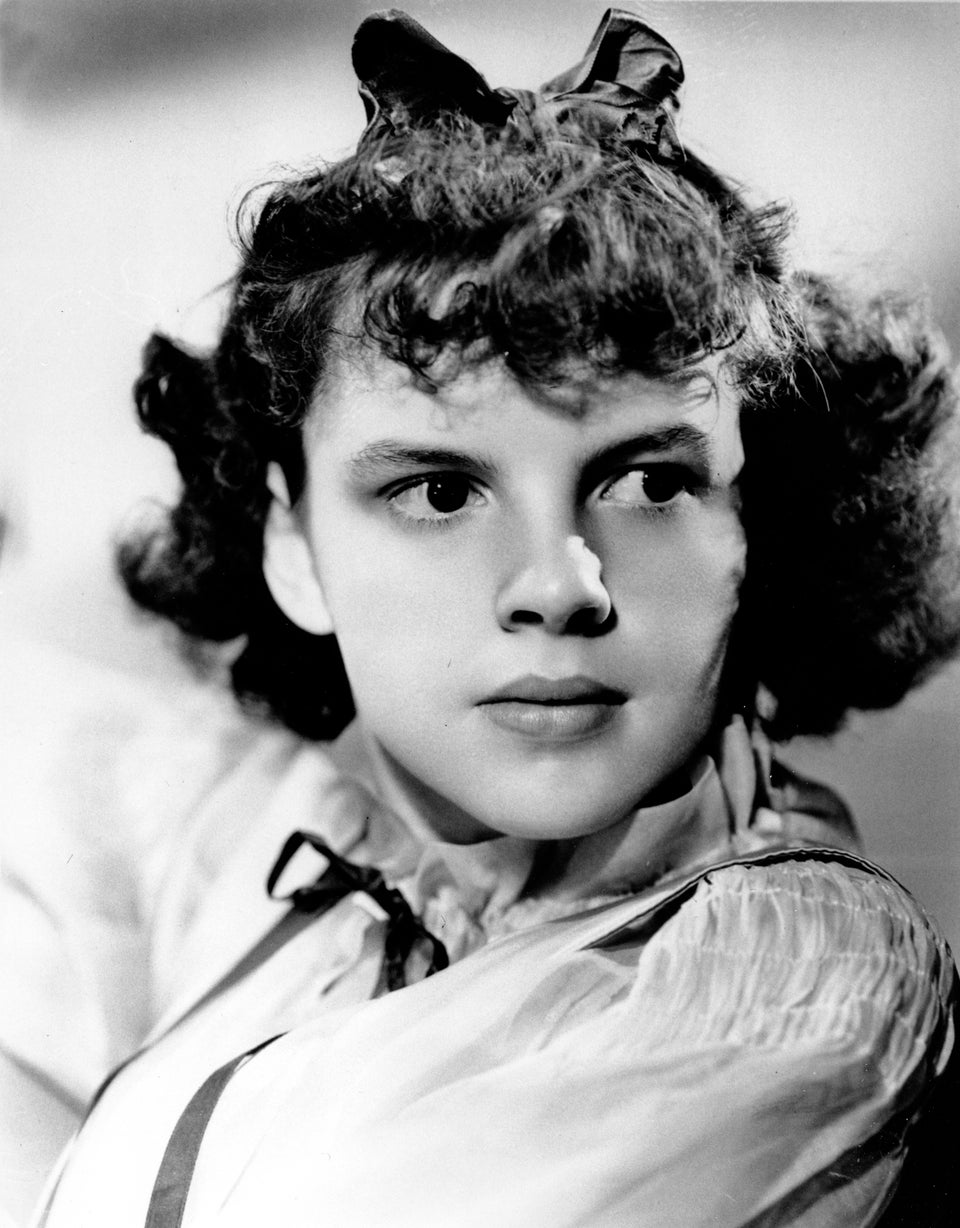 Vintage Portfolio: Judy Garland
Popular in the Community