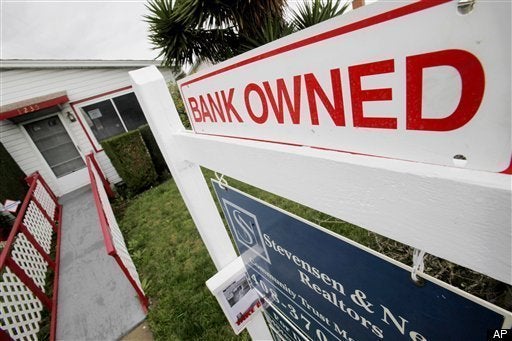 A senior Treasury department official closely involved with the Obama administration's struggling mortgage modification program has called it quits -- apparently to volunteer for Habitat for Humanity.
Seth Wheeler left Morgan Stanley to join the Bush Treasury department, where he served under Hank Paulson. He's one of several Paulson people who was retained by current Treasury Secretary Tim Geithner. Homeowner advocates told HuffPost they worked closely with Wheeler and that they're sad to see him go.
"Seth spanned the two administrations and as a result climbed a very steep learning curve on mortgage servicing issues, and he was one of the most knowledgeable people in the whole Treasury building on this," said Julia Gordon with the Center for Responsible Lending.
Gordon said Wheeler stuck around long enough to make sure the administration implemented a plan to encourage lenders to forgive principal owed by "underwater" borrowers, people who owe more than their homes are worth.
John Taylor, president of the National Community Reinvestment Coalition, agreed that Wheeler's resignation was a loss.
"He did convince me and others that he was really trying," Taylor said. "I think he's as disappointed as everybody else that this HAMP program failed so miserably."
The Home Affordable Modification Program was supposed to reach three to four million homeowners. As of March, only 227,922 homeowners have been put in "permanent" five-year modifications under HAMP. In 2009, 2.8 million homeowners received foreclosure notices -- a pace that's continuing this year.
"It looked like he just couldn't get things done, and he was very frustrated," an anonymous investor told Debtwire. "I think he was hamstrung by a lot of things that were going on there."
Taylor and Gordon said Wheeler told them he planned to volunteer for Habitat for Humanity. Neither Wheeler nor the Treasury department responded immediately to requests for comment.
UPDATE 5/5/2010: Wheeler speaks to HuffPost:
Wheeler confirmed that he will spend some time volunteering for Habitat for Humanity this summer. He said that he was the last remaining member of Paulson's economic crisis team, and that his departure had more to do with closing that chapter of his career and nothing to do with ditching HAMP or the other homeowner help programs under Making Home Affordable. He spoke highly of everybody at Treasury.
"I really enjoyed working under both Secretaries Paulson and Geithner," Wheeler said. "It was a privilege to be allowed to serve as a part of both teams on such important issues."
Calling all HuffPost superfans!
Sign up for membership to become a founding member and help shape HuffPost's next chapter