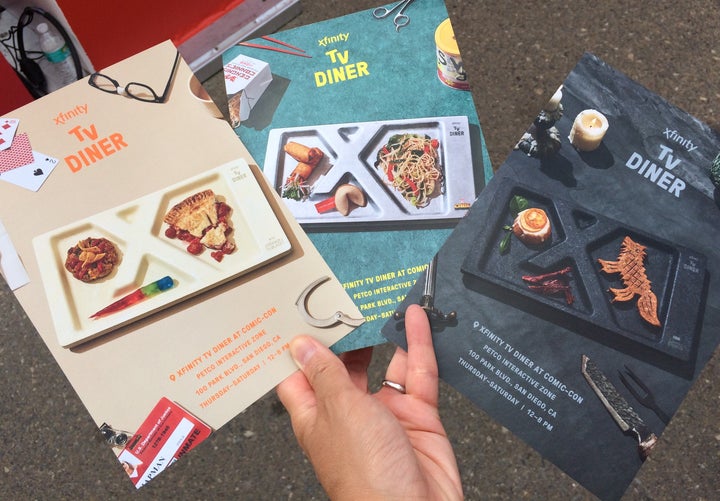 Food afficionados and pop culture junkies who attended this year's annual San Diego Comic-Con (held July 19-23) got an extra treat this year if they ventured away from the convention center. At Petco Park's Interactive Zone, the folks at Xfinity digital cable treated con-goers to a full experience — with food!
Xfinity brought sets from Orange is the New Black, Game of Thrones and Marvel's Luke Cage to San Diego for an immersive, interactive experience. To participate, attendees lined up for unique photo ops and if they were hanging around at noon they were treated to food custom-tailored to the show.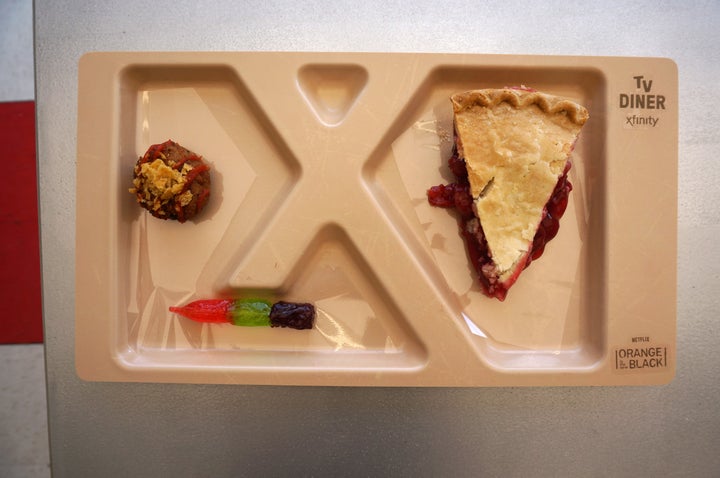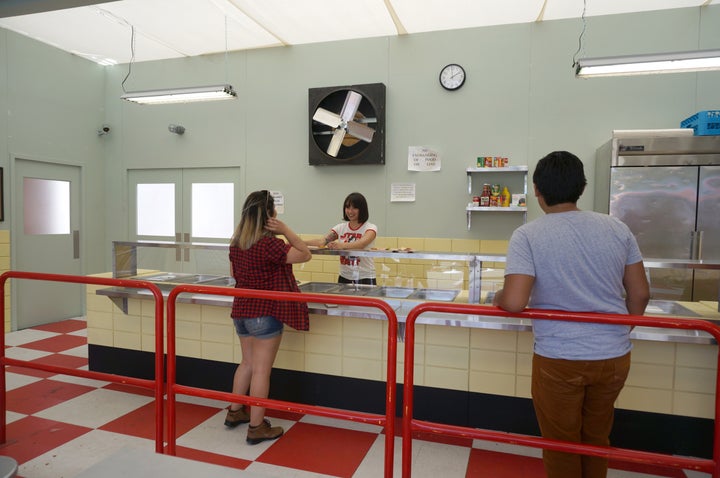 For Orange is the New Black, the cafeteria set was brought to life and served Chang's Frito Fritters (corn chips with peas), Crazy Eye's Cherry Pie (sour cherry filling with a flaky crust) and Piper's Candy Shiv (hard candy melted into a weapon.)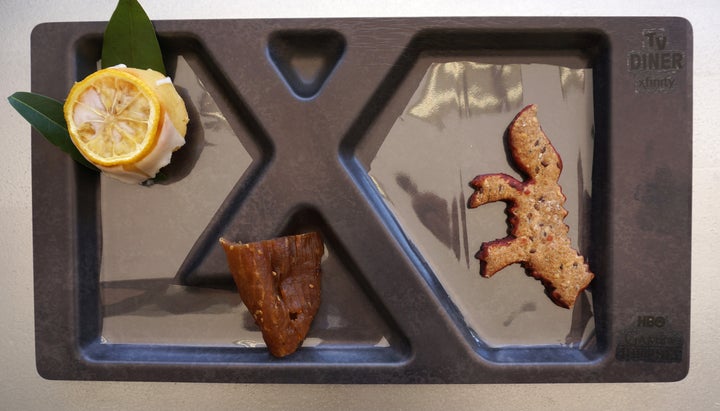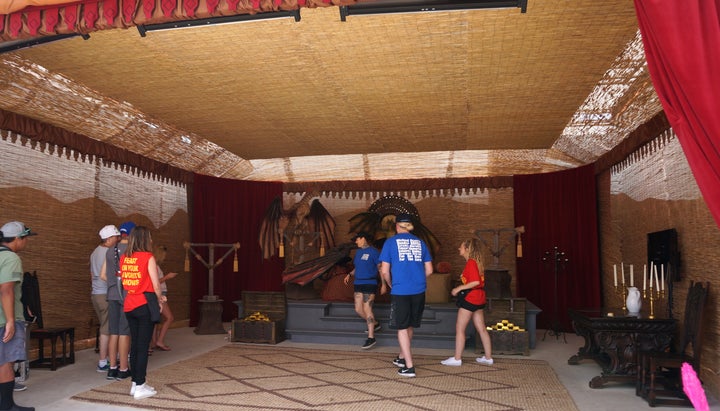 The popular Game of Thrones set focused on Daenerys Targeryen's Dothraki lounge and offered Direwolf Bread, Wild Boar Jerky and Sansa's Lemon Cake (the character's favorite dessert at King's Landing).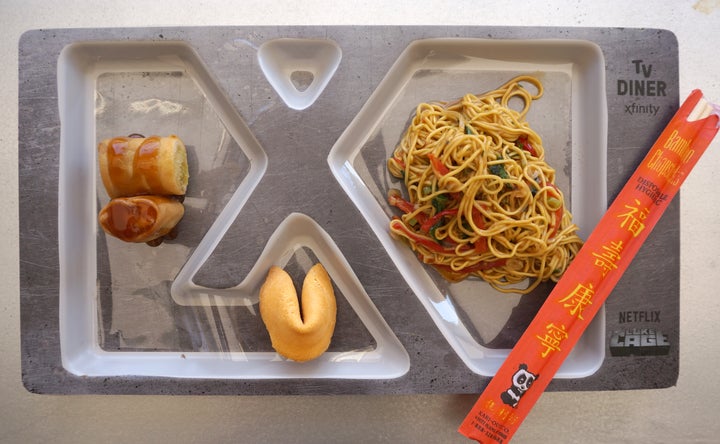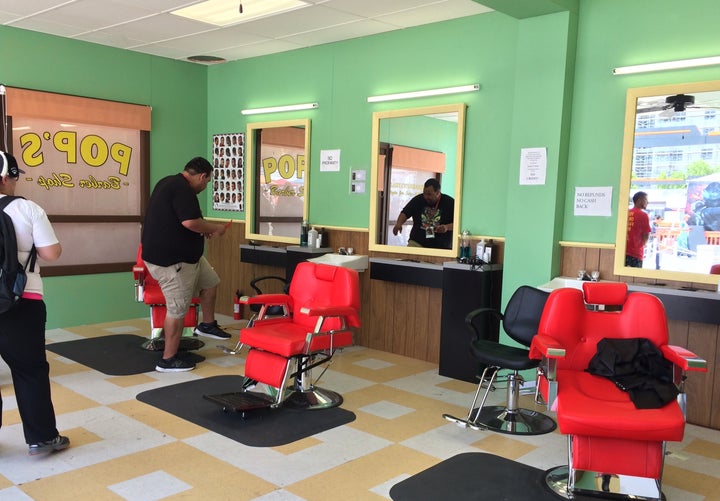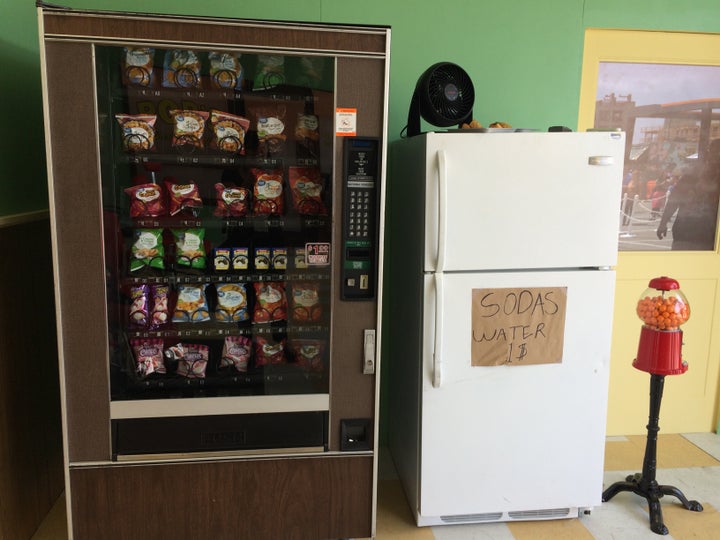 And the third set was Pop's Barber Shop from Marvel's Luke Cage. In the series, Cage lived on top of a Chinese restaurant so food served at the exhibit was Rocket Spring Rolls, Genghis Connie's Chow Mein and Connie's Fortune Cookie.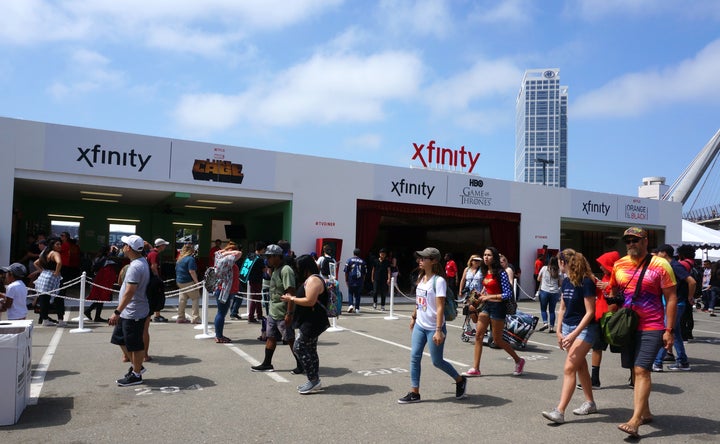 A spokesman for Xfinity said the company worked with set designers from each of the shows to bring an authentic experience to each property. No detail was too small: from laminate flooring and the swear jar in Pop's Barbershop and the 3D modeled dragons from Game of Thrones to the lighting from Orange is the New Black, these were just a few of the authentic touches to make each set fully immersive with attendees encouraged to pose and take photos.
Popular in the Community