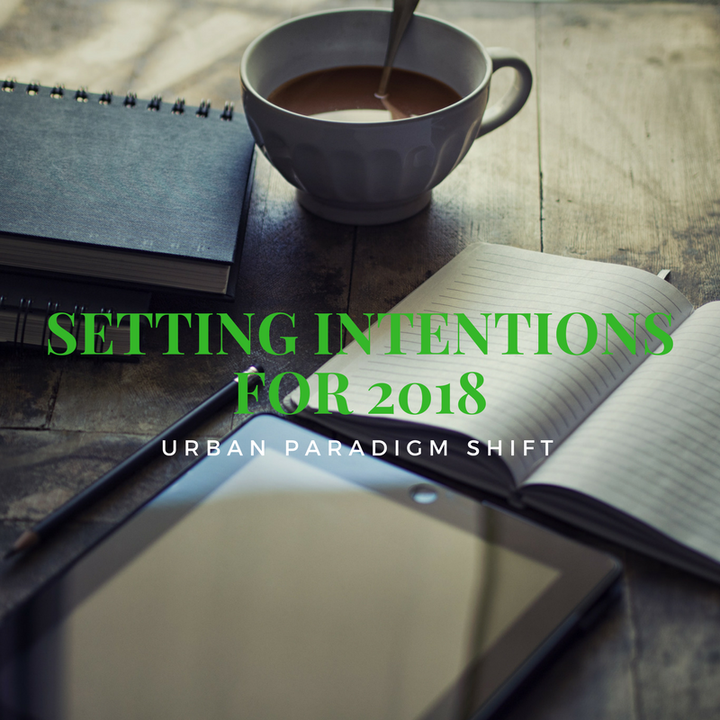 You may find yourself rushing to gather your lists of goals, dreams and New Year resolutions for 2018. While it is important to have set intentions before the New Year arrives, there is a step most people miss. In order for our intentions to manifest, we must set them with an attitude of gratitude. You may be wondering "why?" It is because an attitude of gratitude helps us shift our attitude from negative to positive. When setting intentions it is best to do it with a positive mindset.
Before setting your intentions for 2018, take some time to reflect on your 2017. What were the moments you were most grateful for? Many times we believe that we are able to remember all the good things that occurred to us. But many times we forget about our blessings. This is a great opportunity to go back and collect these memories.
Now, you are going to create your 2017 Highlight List. You can use your calendar or journal to back track. I used my calendar book for most of my highlights. For the few that I didn't recall the dates, I confirmed with my husband. For each month in 2017, select one experience you are most thankful for. This could be anything, from getting your own place, making new friends, new career, a milestone your child reached, really anything that you are appreciative of. You can even list "negative" experiences that connected you to a wonderful experience. Once you select one experience for each month of 2017, write it down. Then select one experience from that list as your Top Highlight for 2017. Take some time to reflect on all these experience. Now you are ready to set your intentions for 2018!
For 2018, you may have more than one intention, like taking your business to the next level, practicing gratitude, being bold, etc. The trick is to try not to complete these intentions all at once. Its best to be laser focused on one intention therefore helping you to reach your goals more efficiently. You can compartmentalize by setting specific time periods for each intention. Whether you want to focus on one intention for 3 weeks, 1 month, or 3 months at a time. Set it up in a way that works best for you.
Related
Popular in the Community