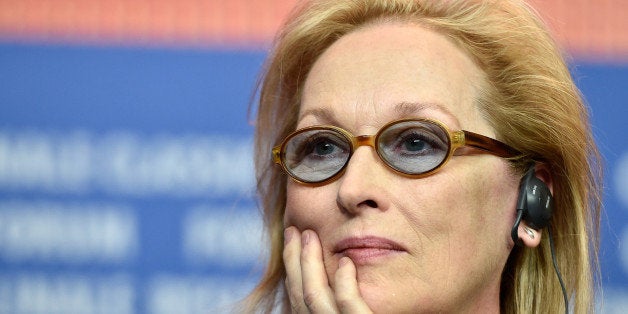 Something wonderful happened at the Berlin Film Festival this past weekend, something about which American audiences may be unaware or indifferent.
In Fire At Sea, which won the top prize, Gianfranco Rosi takes a hard look at the overloaded boats filled with despairing, half-dead immigrants from Africa who land on the tiny Italian island of Lampedusa en route to Europe. Those who are not drowned at sea encounter the overwhelmed and dedicated people of the island, whose simple actions are evidence of the best in human nature, where one part of the human family helps another.
The Silver Bear for Best First Film went to a Tunisian, Mohamed Ben Attia, whose film Heditells the story of a diffident but dutiful second son, who runs away from a proscribed future into the complicated present. Set in this Islamic North African nation so recently tested by bombings of its museum and tourist sites, it brings the big issues of irreconcilable differences tenderly down to a human level.
Another Silver Bear went to the 8.5 hour A Lullaby to the Sorrowful Mystery, Lav Diaz's saga of the Philippine people's journey to independence from their colonial past, and the Cinematography Award went to Crosscurrent, a brilliant, elegiac film from China, directed by Yang Chao.
The lede was buried in the story of the Berlin festival, the largest in the world. These stories of people from China, Somalia, Mali, Sudan, and Tunisia -- testaments to the impact, importance and diversity of global cinema -- have been smothered in the U.S. by the volume of attention given to five words of mine at an opening press conference, which is too bad.
The German director of the Berlin festival convened his jury, of which I was president, and this one consisted of Polish, Italian, French, British, German and American people. As with any artistic jury, even as president, I had no input into who would serve with me.
Contrary to distorted reporting, no one at that press conference addressed a question to me about the racial makeup of the jury. I did not "defend" the "all-white jury," nor would I, if I had been asked to do so. Inclusion -- of races, genders, ethnicities and religions -- is important to me, as I stated at the outset of the press conference.
In a longwinded answer to a different question asked of me by an Egyptian reporter concerning the film from Tunisia, Arab/African culture, and my familiarity with Arab films specifically, I said I had seen and loved Theeb, and Timbuktu, but admitted, "I don't know very much about, honestly, the Middle East, ...and yet I've played a lot of different people from a lot of different cultures. And the thing I notice is that we're all -- I mean there is a core of humanity that travels right through every culture, and after all, we're all from Africa originally, you know? We're all Berliners, we're all Africans, really."
I was not minimizing difference, but emphasizing the invisible connection empathy enables, a thing so central to the fact of being human, and what art can do: convey another person's experience. To be in Berlin is to see proof that walls don't work.
I do defend all the choices the jury made. This is work we took very seriously. I hope the press will shower Yang Chao, Lav Diaz, Mohamed Ben Attia, Gianfranco Rosi and the other artists we honored with as much energetic attention as that directed at my misconstrued remarks. Their work is newsworthy, and deserves celebration. It reflects a diversity of place, race, viewpoint and humanity that should not be invisible in America.
Popular in the Community