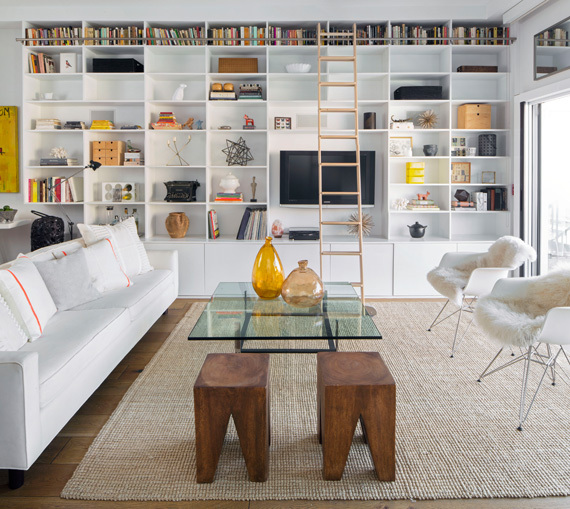 For those looking to sell their homes, expert staging by an affordable interior designer can make all the difference between a space that is "maybe" and "must-have!" The owners of this charming Hoboken townhouse knew this all too well, so instead of leaving the space as-is, they turned to Décor Aid to give their home the boost it needed to be market-ready. Our designers came in and incorporated brilliant decorating ideas into the existing space, rearranging each room's layout for a cleaner, more cohesive look and adding eye-catching accessories to make them pop. What was once an over-cluttered and poorly-lit space became an open, airy, and elegant home with a modern design. Just in time for its close-up!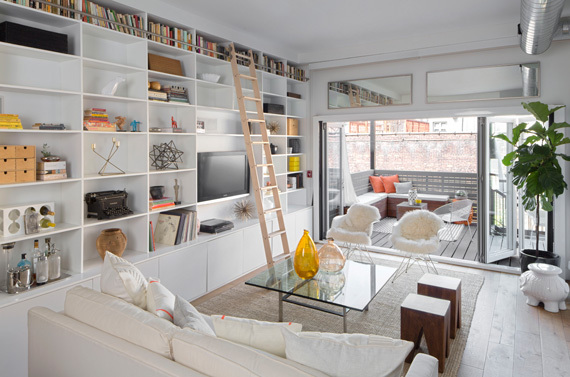 The Décor Aid designers wanted to play off of the great outdoor space that connects to the main living room, so they incorporated decorating ideas that would make the space feel more open, airy, and relaxed.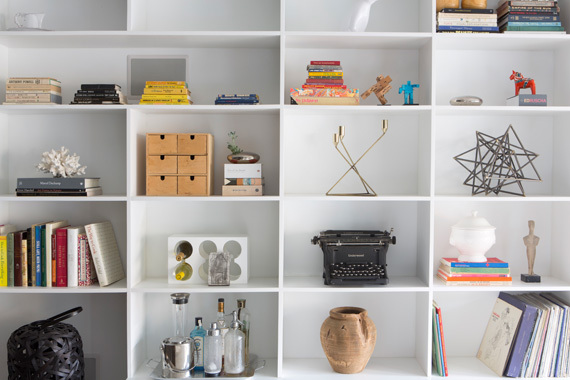 Sculptural accessories were dispersed throughout the built-in shelving unit to add visual intrigue while maintaining an open look.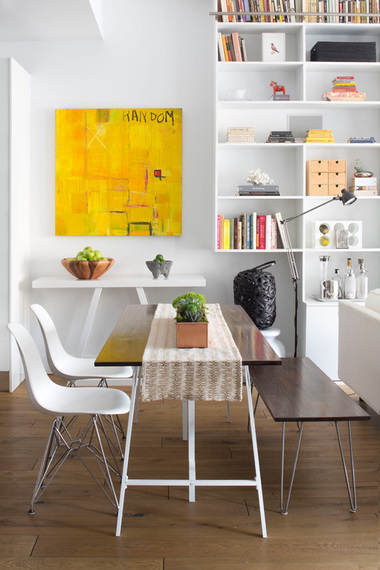 The former dining table was a bit too large, making the space feel cramped and overly cluttered. The designers swapped it out for a long, narrow option that seats just as many people. An arrangement of succulents and a natural woven runner bring elements of the outdoors inside.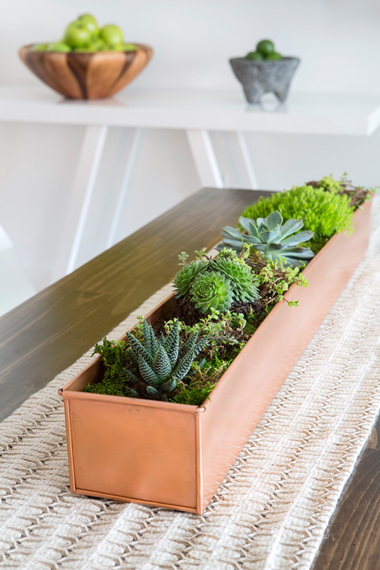 An arrangement of succulents in a long copper planter acts as a simple, living centerpiece.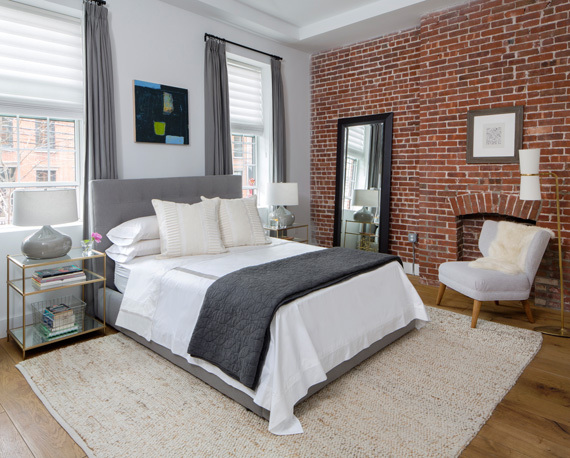 Like the living room, the bedroom was a dark room that didn't utilize its space well. Our designers were able to bring light and depth into the room by lightening up the bedroom paint colors and adding textural elements like a woven rug and hand-embroidered decorative pillows.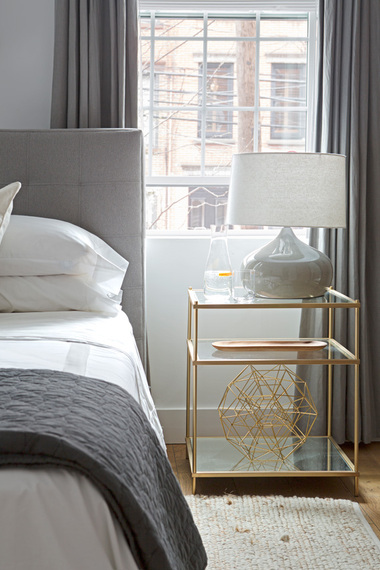 Glass-topped étagère side-tables were used as nightstands for a lightweight, luminescent look. The brass construction adds just the right amount of sparkle.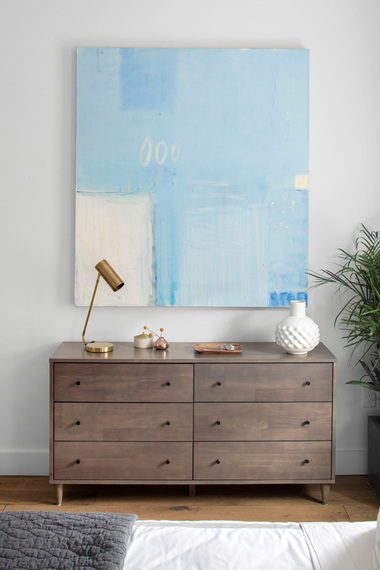 A pared-down dresser-top arrangement of metallic accents provides warmth and luster.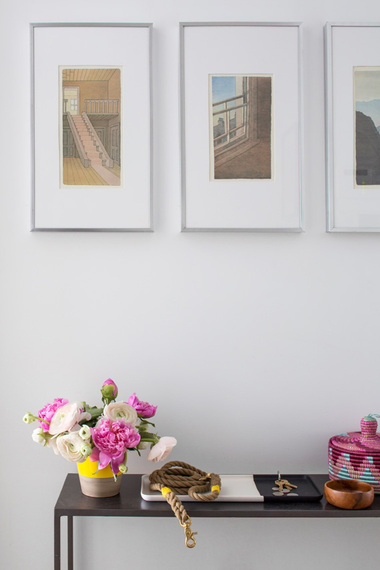 An arrangement of spring blooms adds a welcoming touch to the home's entryway.