I met entrepreneur Katie Lavercombe recently through Mums Of Brisbane and immediately wanted to find out more about her story, particularly why she decided to found the company. As a solopreneur myself, I love meeting other women who have just set up their business. I've been through a lot of ups and downs so far in my journey. Being a business owner has been one of the most challenging things I've ever done.
It is the challenge's I've been through which have led me to become so fascinated about uncovering the reason entrepreneurs decide to start their own business. Everyone has a different reason. The most important is to have one, because without a firm reason you just don't make it through the ups and downs.
What intrigued me about Katie's story is that she has created a community around her desire to help mums who feel lonely in their first years as a parent. What a special reason to start a business! I couldn't wait to find out more.
In this interview we explore a lot of topics, including what is it like setting up a business with three children under 5.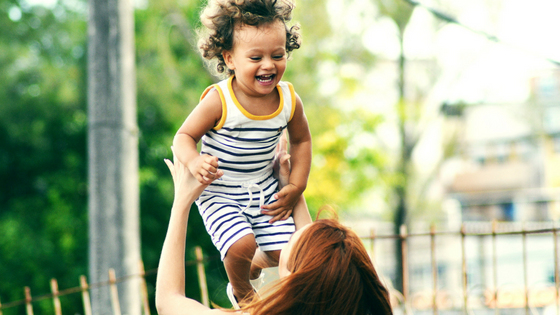 Nice to meet you Katie, perhaps you could introduce us to your kids first?
I am a mum to three kids under 5. I have a 4 year old, 2 year old and an 8 month old.
Can you tell us one magical moment being a mum that stands out for you?
There really are too many, my 2 year old son has just started saying 'I love you to mummy' unprompted, which is sweet. Every time my baby laughs, just because I have walked into the room, the way my daughter's eyes light up when she discovers something new or has a brilliant idea. I find the magic in the everyday of 'mum life'.
And what's been a really tough, challenging moment for you?
My son got really sick just after he was born, and was in hospital at 9 days old. We still don't know what was wrong with him, he must have picked up a virus from his older sibling. I spent 3 nights in hospital with him hooked up to oxygen and all sorts of monitoring systems. I couldn't see his older sister the whole time, I just felt so powerless. We were so lucky that he was better after a few days and we could take him home. It just shows you that you can't take anything for granted.
What is the reason you decided to set up Mums of Brisbane?
I believe strongly in helping people, and after having 3 kids I realized that even though you are with your children so much of the time, you can be really isolated and lonely. It's a cliché – but we do need a village to raise a child, and we often ache for that one to one connection.
I wanted a place that Mums in Brisbane could come and connect with a non judgmental attitude, where they could find support and the details of all the mothers groups or activities in their local area, while also finding out that they are not alone on the journey through motherhood. A place that provided information, but was also somewhere we could build a community, celebrate and commiserate in equal measure.
What excites you most about your vision for the community hub?
Providing connections between local mums, helping them to find the best services, products and businesses in their area to make their lives easier. Showing them that they are not alone, we all have good and bad days. Having a place they can come to commiserate and celebrate the day to day highs and lows of being a mum.
How are you different from other communities for mums in Australia?
We will provide both an online and offline (or in person) connection for other mums. We also have a local focus, so we are quite specific in our interests and targeting.
What do you see as the toughest part of growing this business?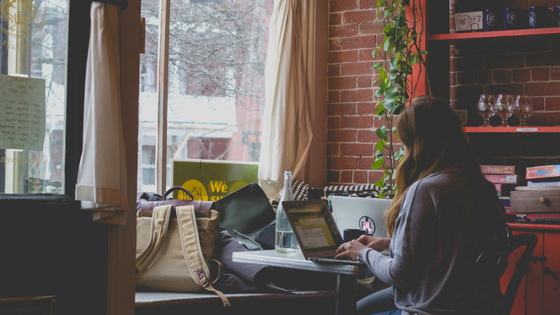 Finding the time to get everything done, the 'balance' between work and family, the 'mum guilt' for spreading myself too thin. The loneliness of working by myself.
What do you love about being a business owner?
I love the freedom – I can decide when I will work, and where, I can chose the direction for the business and I love that we have a focus on helping other mums.
Are there any challenges of being a working mum?
There are challenges for any mum, stay at home or working. I guess the main challenge I find is fitting it all in and finding time for it all. Making sure I am giving enough time to the business but also giving enough time to my little tribe.
What are your top priorities for Mums of Brisbane right now?
Setting up the social events calendar, developing our own events for mums to come together, producing more blog posts with relevant and local content to help support Mums of Brisbane through the journey of motherhood.
Calling all HuffPost superfans!
Sign up for membership to become a founding member and help shape HuffPost's next chapter
This post was published on the now-closed HuffPost Contributor platform. Contributors control their own work and posted freely to our site. If you need to flag this entry as abusive,
send us an email
.