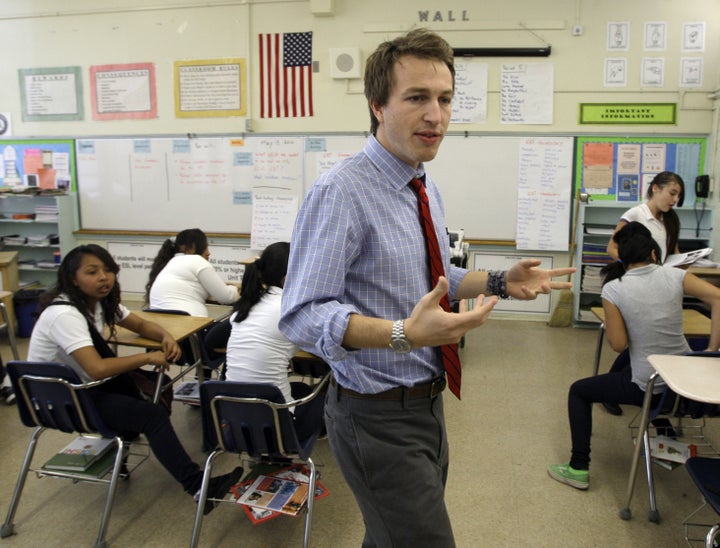 The Los Angeles Board of Elections approved a court settlement Tuesday that will change the procedure for laying off teachers. The traditional "last hired, first fired" approach will no longer disproportionately apply to poorer schools in the second-largest school district in the nation, according to Businessweek.
The landmark decision will most directly affect schools in low-income communities, where layoff rates and teacher turnover is greater.
David Sapp, staff attorney for the American Civil Liberties Union of Southern California, said,
"It's the first of its kind in California, and maybe nationally," he said. "This is the right thing for kids because it makes sure that you don't have some kids bearing the brunt of the layoffs at schools that are already struggling."
The settlement will also create more incentive for teachers to work in poorer school districts. Read more at Businessweek.