Seven Americans and two Swedish cruise ship passengers were killed and at least a dozen others were seriously injured while on a bus in route to a shore excursion operated by Costa Maya, Mahahual - about 50 minutes outside of Costa Maya, Mexico this week. The dead and injured were passengers aboard Royal Caribbean Cruise Line's Serenade of the Seas and Celebrity Cruise Line's Celebrity Equinox. In addition to the cruise passengers on the ill-fated excursion were a tour guide and bus driver.
The tour bus was on its way to the ancient Mayan ruins at Chacchoben; which are a popular destination for cruise passengers docking in Costa Maya and are located near the border of Belize. Royal Caribbean sells Chacchoben shore excursions directly from its website for $94.00 USD (Adult) and $89.00 USD (Child). I am unsure if this particular shore excursion was purchased through RCCL, but I assume that it was. RCCL requires that anyone purchasing the shore excursion sign a waiver/ and or a release form - which its website claims will be distributed by the tour operator prior to commencing the tour.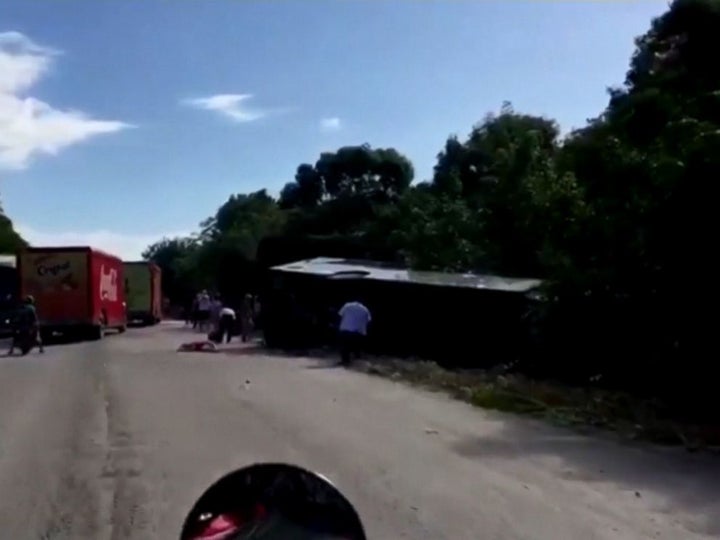 Generally speaking, waivers such as this, are unenforceable in maritime accident claims. In fact, our Miami cruise ship accident lawyers have frequently seen RCCL unsuccessfully attempt to use signed waivers as a release against any claims made by injured passengers in Flowrider artificial surf accidents and ice skating rink accidents onboard their cruise ships.
What that forms say and their potential legal validity are certainly important to discover because often times the cruise line puts special language in the shore excursions ticket designed to attempt to protect and insulate the cruise line from any liability from any incidents that may occur during an excursion.
A skilled and experienced cruise ship claims lawyer, will know how to argue to the court how and why to invalidate these waivers. For example, a federal law that can make these waivers invalid. In the case of Johnson v. Royal Caribbean Cruises, Ltd., a Federal judge found that Chapter 46 of the Code of the United States §30509 prohibits cruise lines that leave from or return to a US port from using waivers that limit their liability for personal injury or death caused by their own negligence or fault.
Moreover, under Federal Maritime Law, cruise lines are legally obligated to warn their passengers of known dangers where a cruise passenger could reasonably be expected to visit - such as a dangerous port or poorly maintained bus. And if the cruise line fails to warn of a dangerous area and the passenger is injured - the cruise line may well be responsible.
Related
Popular in the Community