 Mark Gongloff is off the newsletter this morning so today's 7.5 Things are brought to you by Jillian Berman.
Thing One: Tax Evasion Takes Down Major Bank: Apparently helping the super-rich not pay their taxes can have its consequences. An iconic Swiss bank will shut down after pleading guilty to helping American citizens evade taxes on $1.2 billion in offshore accounts, according to the Financial Times. Wegelin & Co., Switzerland's oldest bank, founded in 1741, was the first non-U.S. bank to admit taking part in a tax-evasion scheme. Though the announcement that the bank is closing comes on the heels of its guilty plea, Wegelin has been on its way out for some time; the bank sold most of its business to a cooperative lender last year.
Still, the bank's admission and its decision to close marks a major victory for U.S. authorities in their battle to get Swiss banks to admit their role in tax evasion. The bank will also pay $57.8 million in restitution and fines to the U.S. It's unclear if Wegelin will turn over the names of its American clients, according to Reuters.
Thing Two: Google Wins Itself A Wrist Slap: It's official: Google is taking over the world and it's legal. After a two-year probe, the Federal Trade Commission ruled yesterday that Google isn't trying to hurt its rivals by highlighting its own services at the top of its search results. Though the FTC got the internet giant to agree to a few conditions, the agency's decision marks a major victory for Google -- one that Google executives fought long and hard for. They worked behind the scenes, flying to Washington and enlisting academic experts to make their case and ultimately allowing the company to walk away from the FTC investigation with a wrist slap, according to The New York Times.
Competitors like Microsoft argue that Google -- which receives 70 percent of all search queries -- is pushing its own results to the top at their expense, a claim that the FTC found not to be true. But as The Huffington Post's Gerry Smith notes, consumers don't seem to care. Though the FTC admitted that Google highlights its own services in its results, the agency argued that the internet giant was doing so to provide a better experience for users, not to purposefully put competitors at a disadvantage.
Despite the victory, Google is facing a similar probe in Europe, which will likely result in a settlement that will force the company to make changes to its search service, according to the Financial Times.
Thing Three: Cliff Watch Still On: The fiscal cliff deal may be done, but the fallout certainly isn't. After being forced to kind of give in to President Obama, Republican leaders have hardened their resolve to hold America hostage by demanding huge spending cuts in exchange for raising the country's borrowing limit, according to the Financial Times. Meanwhile, perhaps helping the GOP's case, the military establishment is telling The New York Times that the deal's failure to address long-term debt issues is putting the country's global influence at risk. But as the New York Times notes, investors seem to be pretty confident in the nation's ability to manage its debt.
Parts of the deal are also getting criticized by the left too, though. The progressive Center on Budget Policy and Priorities slammed a provision aimed to raise $12.2 billion over the next 10 years by allowing Americans to switch their retirement money from one type of plan to another. Experts including the CBPP doubt enough Americans will take advantage of the opportunity to raise the $12 billion, according to Reuters. Instead the provision will only prevent the country from collecting more tax revenue in the future.
Thing Four: Wake Up And Smell The Jobs Report: It's the first Friday of the month and all you econo-nerds know what that means: Jobs day! As the Wall Street Journal writes, the December jobs report may provide pundits and politicians from a brief respite of panicking about the fiscal cliff and the debt ceiling to focus on something more worth panicking about -- job creation. Even if U.S. employers added a "solid" number of jobs last month, it's still not enough to really bring down the unemployment rate, according to the WSJ. Still, there may be some surprising good news if a report on private-sector job growth released yesterday is any indication. Private sector employers added 215,000 jobs in December, according to the ADP National Employment Report. Even as CEOs everywhere were complaining about impending fiscal cliff doom, they stepped up hiring, the report found.
Thing Five: Geithner Says 'Peace Out': President Obama's negotiator-in-chief is peacing out even before all of the negotiating is done, Bloomberg reports. That's right, Treasury Secretary Timothy Geithner will reportedly step down at the end of January as previously planned, even if the debt ceiling negotiations aren't over. Geithner played a key role in the debt ceiling and fiscal cliff talks, but as Paul Krugman notes, he may have been one of the more prominent voices urging Obama to give in to Republican blackmail. So perhaps less Geithner means a firmer Obama. Geithner's departure time could put Obama in a tough spot, though, Reuters reports. He'll likely have to ask the Senate to approve a new Treasury Secretary nominee in the midst of another heated budget debate.
Thing Six: Lawmakers Almost Done Probing Apple: Lawmakers are close to wrapping up a probe into the tax practices of Apple and other technology giants that could have an impact on congressional tax code negotiations, according to The New York Times. Apple, which is cooperating with the probe, has been accused of finding legal ways to hold 70 percent of its profits overseas -- despite the fact that most of its employees work in the U.S. -- allowing the company to pay taxes at a much lower rate. Though it's unclear if Apple and the other companies involved in the probe, which include Google, Hewlett-Packard and Microsoft, have broken any laws, their tax practices have drawn scrutiny, and lawmakers are likely to make wide-ranging recommendations at the end of the investigation.
Thing Seven: Best Buy Gets Mad At Walmart: It's a battle of the big box retailers. Best Buy, Toys R Us and other regional chains are trying to stop a Walmart advertising campaign that names specific competitors and claims the store can beat their prices, according to the Wall Street Journal. The rivals have gone to attorneys general in more than six states that the ads are misleading and promote products the store doesn't stock in huge supply.
Thing Seven And A Half: Happy Birthday (Sort Of) NYSE: January 4, 1865, marks the first day of the New York Stock Exchange's first permanent headquarters near Wall Street, according to the Library of Congress. So we all have that to thank for the traders freaking out on the floor we know and love today.
Now Arriving By Email: If you'd like this newsletter delivered daily to your email inbox, then please just feed your email address to the thin box over on the right side of this page, wedged narrowly between the ad and all the social-media buttons. OR, if you are logged into a HuffPost account, you could simply click on this link and tick the box labeled "7.5 Things" (and any other kind of news alert you'd like to get). Nothing bad will happen to you if you do, unless you consider getting this newsletter delivered daily to your email inbox a bad thing.
8:30 a.m. ET: Jobs Report for December
10:00 a.m. ET: Factory Orders for November
10:00 a.m. ET: ISM Non-Manufacturing Index for December
-- Calendar and tweets rounded up by Alexis Kleinman.
Related
Before You Go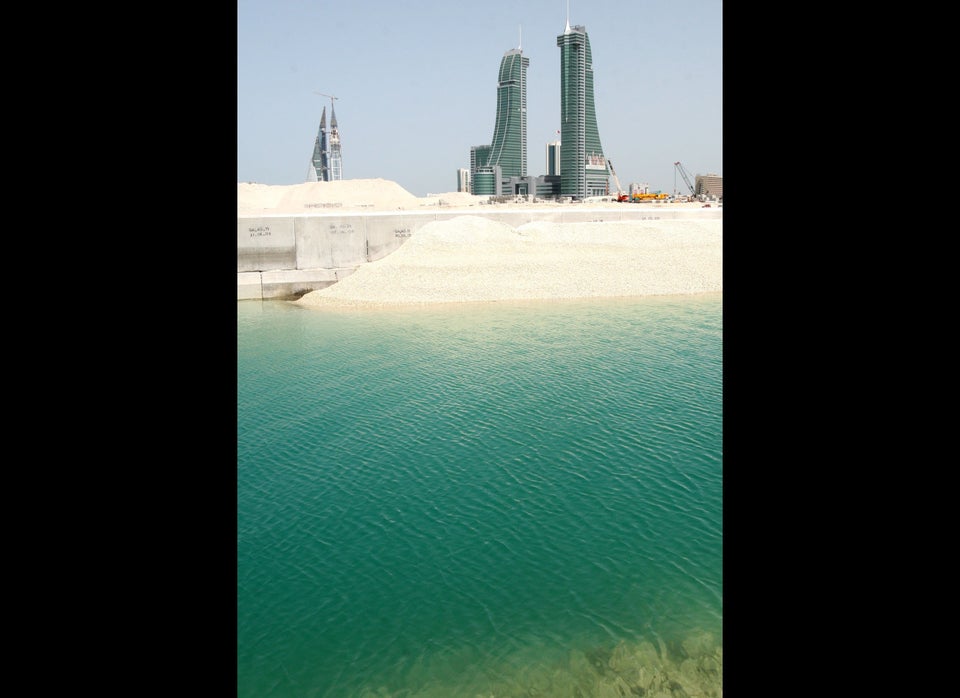 The Top 10 Tax Havens
Popular in the Community