 Science has determined that people need to know 7.5 things per day, on average, about the world of business. You can't argue with science. Lucky for you, the Huffington Post has an email newsletter, delivered first thing every weekday morning, boiling down the day's biggest business news into the 7.5 things you absolutely need to know. And we're giving it away free, because we love you, and also science. Here you go:
Thing One: Apple's Fall: It's getting harder to shake the feeling that Apple has peaked forever.
The company's stock price certainly reached at least a short-term peak back in September, when it hit $700 a share. At last check, the stock was at about $460, a drop of about 34 percent. That includes a plunge overnight of more than 9 percent, after Apple reported fiscal first-quarter revenue that fell short of Wall Street forecasts for the third quarter in a row, Reuters notes. Its revenue growth was the slowest since 2009, writes Bloomberg. Profit margins shrank, and profit was flat from a year ago, as the company spent heavily to keep up with rivals, the Wall Street Journal writes. Apple also forecast weaker second-quarter revenue than Wall Street expected. The company sold 48 million iPhones in its fiscal first quarter, ending in December, which is kind of a lot! But that was short of the 50 million projected, the Guardian notes.
The after-hours stock collapse shaved about $47 billion off Apple's vaunted market value, almost matching the combined market value of Dell and Hewlett-Packard. At $483 billion, Apple is still America's biggest company, topping Exxon Mobil by about $70 billion. But the days when Apple seemed destined to be the first $1 trillion company -- its market cap was more than $650 billion back in September -- are long gone.
Also gone, at least for now, are the days when every pronouncement out of the mouths of Apple executives was treated as manna by hungry media and Apple fans. Apple built its reputation with beautiful, groundbreaking products, but has increasingly spun its wheels lately, releasing incremental improvements to old technology, while rivals have quietly caught up. Apple still makes great stuff, but then so do a lot of other companies, including Samsung and Google and China Wireless Technologies, whose Coolpad phone is kicking Apple's butt in China, notes Quartz's Lily Kuo.
One of Apple's problems is that its investors and fans, including many in the media, have been engaged in magical thinking about the company for years, assuming it would always do no wrong, always keep growing to the sky. That was never really possible, particularly after the untimely death of the shaman Steve Jobs. Without his mystical reality-distortion field, reality is coming back into shape, and it's not looking pretty.
The letdown may be psychologically brutal. Bond guru Jeffrey Gundlach last night declared on CNBC that Apple is a "broken company." I don't know about that, but Apple's spell is broken, at least, so you can expect to hear a lot more of that sort of talk in the future. You probably shouldn't believe it: Apple is likely not going to be Blackberry maker Research In Motion, say. Or Microsoft, shudder to think. But Apple may need many more slaps in the face before it wakes up from its funk.
Thing Five: Top Cop To Stop: Lanny Breuer, the Justice Department's criminal enforcement chief, is stepping down soon, the Washington Post writes, in a story that highlights Breuer's supposed "efforts to clamp down on...financial fraud at the nation's largest banks," despite Breuer's never having sent anybody to jail over the fraud that led to the financial crisis. Anyway, it's $1 to join the pool to bet on which bank gives him a job. Speaking of revolving doors, former Goldman Sachs executive Neel Kashkari, who led the financial-crisis bailout and was lately working at bond giant PIMCO, is considering running for public office in California, the Wall Street Journal reports.
Thing Seven: Downloaded To DNA: Scientists have figured out how to download digital files onto DNA and then call up those files "with near-perfect fidelity," the Wall Street Journal writes. Now we'll have a way to store trillions of snarky tweets and Instagram food pictures forever. Thanks, science!
Thing Seven And One Half: Happier Days For Apple: On this day in 1984, then-Apple Chairman Steve Jobs introduced the Macintosh, one of the first and most successful personal computers to use a mouse and a graphical user interface instead of drab command lines. The line has had its ups and downs, but is still hanging around to this day (this newsletter was typed on a MacBook).
Now Arriving By Email: If you'd like this newsletter delivered daily to your email inbox, then please just feed your email address to the thin box over on the right side of this page, wedged narrowly between the ad and all the social-media buttons. OR, if you are logged into a HuffPost account, you could simply click on this link and tick the box labeled "7.5 Things" (and any other kind of news alert you'd like to get). Nothing bad will happen to you if you do, unless you consider getting this newsletter delivered daily to your email inbox a bad thing.
8:30 a.m. ET: Weekly Jobless Claims for Jan. 19
10:00 a.m. ET: Leading Indicators for December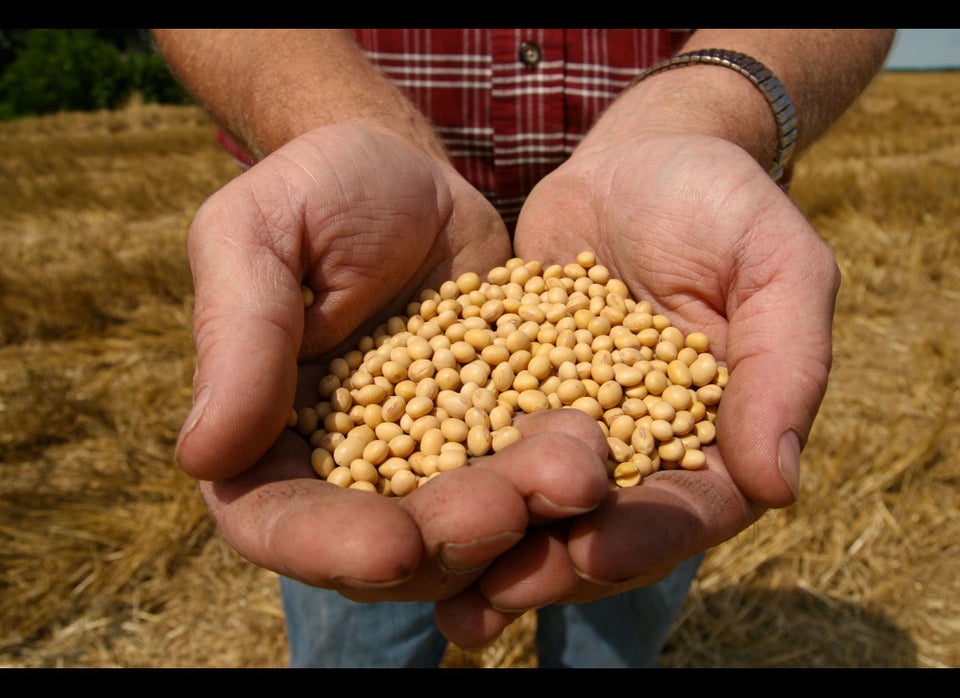 Companies That Will Save The U.S. Economy
Popular in the Community