 Science has determined that people need to know 7.5 things per day, on average, about the world of business. You can't argue with science. Lucky for you, The Huffington Post has an email newsletter, delivered first thing every weekday morning, boiling down the day's biggest business news into the 7.5 things you absolutely need to know. And we're giving it away free, because we love you, and also science. Here you go:
Thing One: Least-Loved Bull Market Continues: Sometimes loveless marriages can last a long, long time.
Take investors and stocks. I haven't been doing this all that long -- only about 13 years -- but I can never remember a bull market that was so unloved as this one. I seriously doubt there ever has been. And yet it continues, grinding to a new milestone yesterday, when the Dow Jones Industrial Average hit a new all-time high. The Wall Street Journal's front-page story, by Tom Lauricella, is notably sober: "There's no massive sense of euphoria," Kenneth Polcari, director of floor operations for O'Neil Securities, tells the WSJ. "Years ago, there was more excitement."
The Dow is now up 118 percent from its bottom almost exactly four years ago, making this the third-strongest bull market since World War II. Throughout these four years there has been little sense of excitement about it. Almost everybody has reason to hate the bull market. Conservatives hate it because it's happening on President Obama's watch, and they blame it purely on easy money from the Federal Reserve, as if that is a novel affront to the natural order -- ignoring the fact that the Fed has had its hand in the market for decades now. The old adage about the Fed "taking away the punch bowl" didn't start under Obama or Ben Bernanke, after all.
Liberals, meanwhile, can hate the rally, too, because it is most rewarding to those who seem least to deserve it: the already wealthy, including the bankers and grifters that got us into the financial crisis. And a rallying stock market is an insult to the 12 million people who are still unemployed amid the worst labor-market recovery since World War II, or the 14 million people whose home prices are still underwater, or an entire nation of wage-earners who have watched their take-home pay stagnate while corporate profits soar.
Mom-and-pop investors are only barely starting to embrace stocks lately, after years of pouring money into bonds, worrying about another blowup after two market crashes inside of a decade and the market's takeover by high-speed-trading robots. Even economists are down on the Dow record, sniffing that the index is not adjusted for inflation, so we can't believe what the numbers tell us. You didn't hear much of that talk when the Dow was hitting new highs in 2000 and 2007.
There were naturally a lot of stories yesterday and this morning asking what investors are supposed to do now. Jumping into the market now could mean you're getting in toward the end of the bull run, the WSJ's E.S. Browning writes. At the same time, the fact that there is still so much hate for this bull market suggests things still haven't gotten frothy enough to worry about. At the same time, bond yields are still near historic lows, making them potentially riskier for the longer haul. Sometimes a loveless marriage is the least-bad option.
Thing Two: Europe vs. Microsoft: The European Union this morning slapped Microsoft with a $731 million fine, saying its software offerings had recently broken a promise the company made in 2009 to offer customers more web-browser choices than its own sad, sad Internet Explorer. Microsoft blamed the omission on a technical error, a very convenient technical error. The fine isn't the biggest one the EU could have levied, Reuters notes, but it is a warning shot across the bow of Google, also embroiled in an antitrust fight with the EU.
Thing Three: A J.C. Penney For Your Thoughts: The hard times continue for struggling retailer J.C. Penney. Yesterday it was revealed that Vornado Realty Trust, the second largest holder of Penney stock, had dumped 40 percent of its stake. And the Wall Street Journal's Dana Mattioli reports that Penney's board has had about enough: It's willing to sell the company or boot the CEO, former Apple exec Ron Johnson, if a recent sales slump doesn't turn this year.
Thing Four: You Will Work At Yahoo And You Will Like It: Amid a firestorm of criticism, Yahoo and its CEO Marissa Mayer are trying to explain their decision to force employees back into the office and prevent them from working at home. It's all about boosting morale, see, The New York Times writes. Apparently nobody was working in the office at Yahoo because it's such a bummer of a place to work, the NYT writes. Forcing everybody to come into their depressing offices should make everybody much happier.
Thing Five: Probing The Robots: The FBI has joined the Securities and Exchange Commission in investigating whether high-speed-trading robots are tools of market manipulation, writes the Financial Times, a scoop first broken by DUH Magazine. This investigation is being led by the SEC's Quantitative Analytics Unit, likely made up of the few SEC employees who understand that computers are useful for more than just finding the good porn.
Thing Six: One Way To Run A Railroad: BNSF Railway, owned by Warren Buffett's Berkshire Hathaway, is considering switching from diesel fuel to natural gas, the Wall Street Journal reports. This would be a major milestone in the fracking boom that has made natural gas historically cheap for big consumers like BNSF, the WSJ writes. So, yay.
Thing Seven: Stick Around, Gensler: The Obama administration has asked Gary Gensler, well-respected head of the Commodity Futures Trading Commission, to stick around for a second term, Reuters reports. It would be good news for financial reform if Gensler agrees -- though it might have been even better had he been promoted to a bigger post, such as SEC chair. Gensler hasn't yet made up his mind about whether he'll stay.
Thing Seven And One Half: Going Postal: If I have learned anything from the Real Housewives of New Jersey, it's that going broke should not preclude you from trying to impress people with your party-throwing acumen. The U.S. Postal Service learned the same lesson, apparently, spending many thousands of dollars on fancy, yet somehow also goofy, invitations to a party later this month.
Now Arriving By Email: If you'd like this newsletter delivered daily to your email inbox, then please just feed your email address to the thin box over on the right side of this page, wedged narrowly between the ad and all the social-media buttons. OR, if you are logged into a HuffPost account, you could simply click on this link and tick the box labeled "7.5 Things" (and any other kind of news alert you'd like to get). Nothing bad will happen to you if you do, unless you consider getting this newsletter delivered daily to your email inbox a bad thing.
8:15 a.m. ET: ADP Employment Report for February
10:00 a.m. ET: Factory Orders for January
2:00 p.m. ET: Fed Beige Book report
The time to sell is when Jon Stewart smugly denounces a famous bear and makes him promise to do better.

— Eddy Elfenbein (@EddyElfenbein) March 5, 2013
-- Calendar and Tweets rounded up by Alexis Kleinman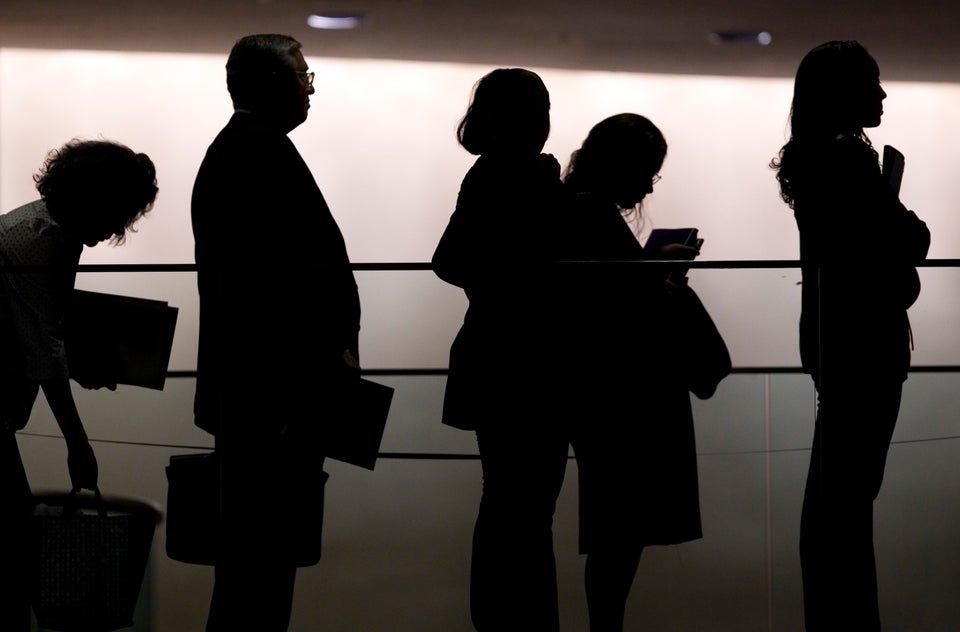 9 Ways Americans Haven't Recovered