"I believe in the future resolution of these two states, dream and reality, which are seemingly so contradictory, into a kind of absolute reality, a surreality, if one may so speak."
Writer André Breton explained as much in Manifestoes of Surrealism. The 1924 text founded the surrealist movement, one characterized by, in Breton's words, "pure psychic automatism."
The names most often associated with surrealism, the avant-garde cultural movement born in the 1920s, include Max Ernst, Salvador Dalí, Man Ray, Hans Arp, Marcel Duchamp and Yves Tanguy, among others.
Surprise, surprise, they're all men.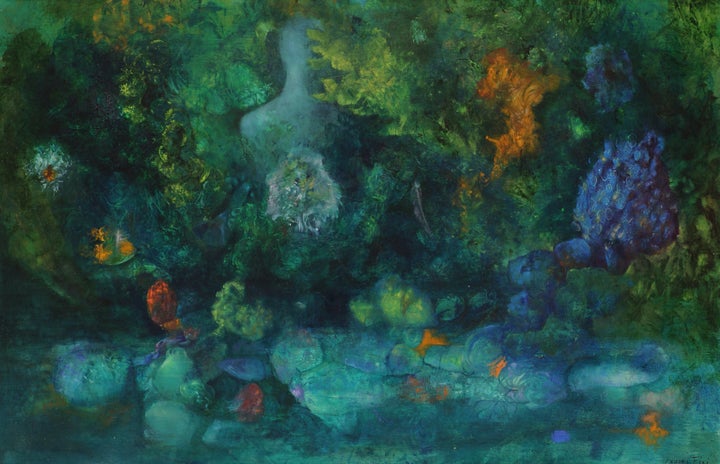 Thankfully, Sotheby's is now hoping to illuminate the many women artists who deserve equal recognition, those who also expressed the convoluted details of their interior worlds with sharp lines and bold colors. The upcoming exhibition "Cherchez la Femme: Women and Surrealism" will feature more well-known names like Frida Kahlo and Leonora Carrington, along with many even surrealist buffs may not recognize.
In anticipation of this much-needed exhibition, here are seven forgotten surrealist artists who deserve to be remembered.
1. Dorothea Tanning (1910-2012)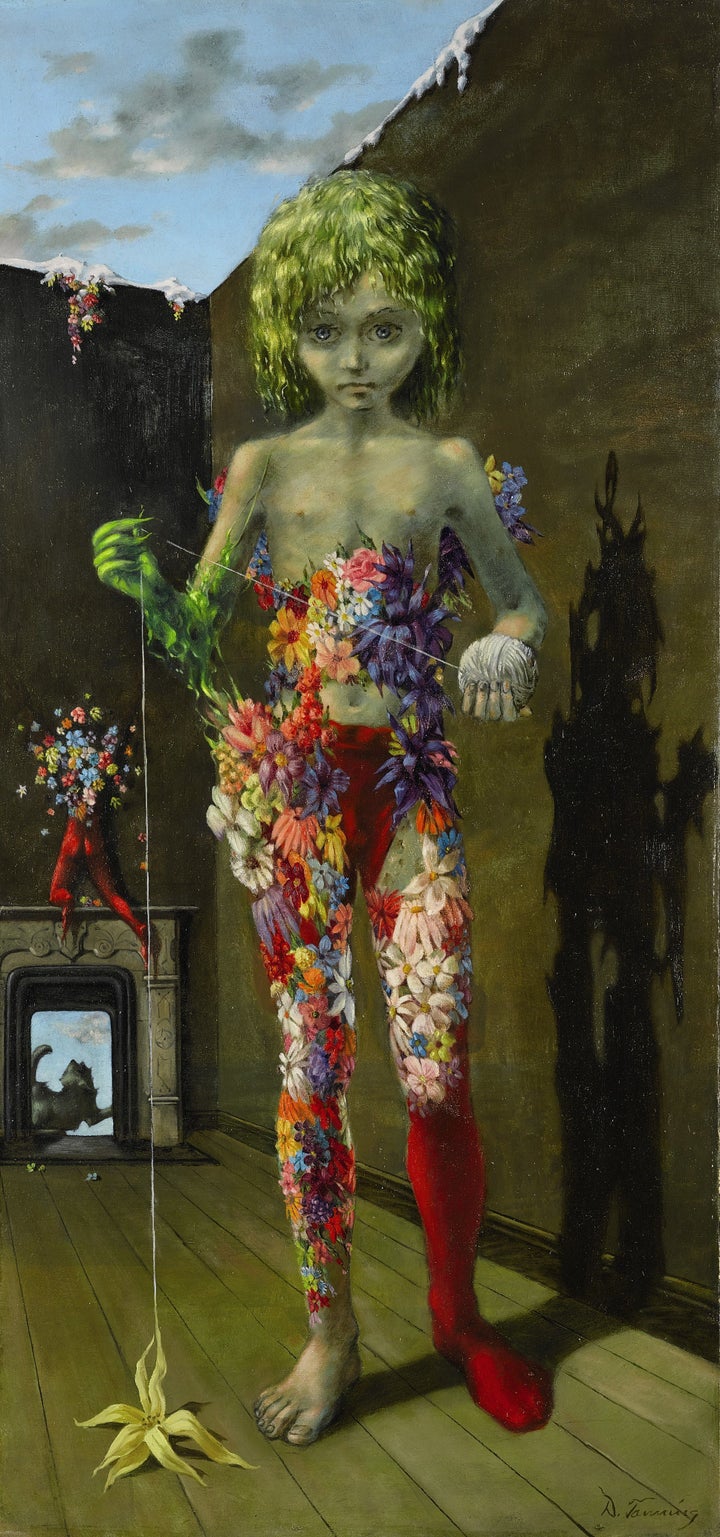 "Keep your eye on your inner world and keep away from ads and idiots and movie stars, except when you need amusement," Tanning told Salon in 2002. The self-taught surrealist, who passed away in 2012 at 101 years old, enchanted the public with her meticulously detailed canvases depicting richly colored worlds of the imagination.
Her most well-known work, 1942's "Birthday," features a self-portrait of Tanning, breasts exposed, dressed in shabby, Shakespearean garb. Before her feet rests a mythical furry creature with black wings and behind her, an endless path of doorways extends into infinity.
"When I saw the surrealist show at MoMA in 1936, I was impressed by its daring in addressing the tangles of the subconscious -- trawling the psyche to find its secrets, to glorify its deviance," she continued. "I felt the urge to jump into the same lake -- where, by the way, I had already waded before I met any of them. Anyway, jump I did. They were a terribly attractive bunch of people. They loved New York, loved repartee, loved games."
Tanning, who in her later years made a name for herself as a writer and poet, was also in love with sculptor Max Ernst. The two were married for 30 years until he passed away in 1978.
2. Bridget Bate Tichenor (1917-1990)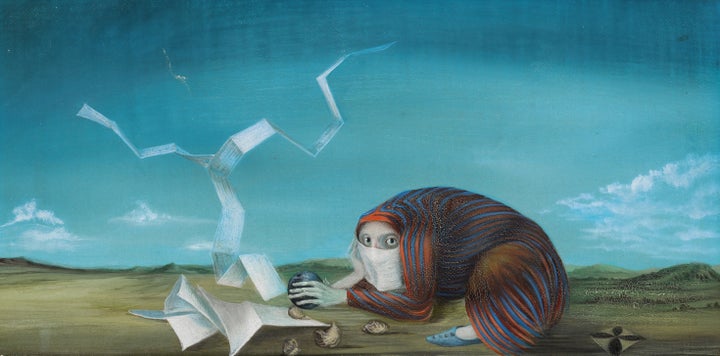 Tichenor was a French-born painter who later embraced Mexico as her home. At the age of 16, when still based in Paris, she served as a model for Coco Chanel and a subject for photographers including Man Ray. In the 1950s, the artist left her second husband and a job at Vogue to permanently move to Mexico, building a community with fellow magical realist painters like Leonora Carrington and Remedios Varo.
Tichenor's paintings, inspired by 16th-century Italian Renaissance works, combined traditional painting methods with more unorthodox spiritual influences, such as Mesoamerican mythology and the occult. Her works often involve masks, disguises and unhinged faces, evoking her personal journey to self-discovery and spiritual awakening.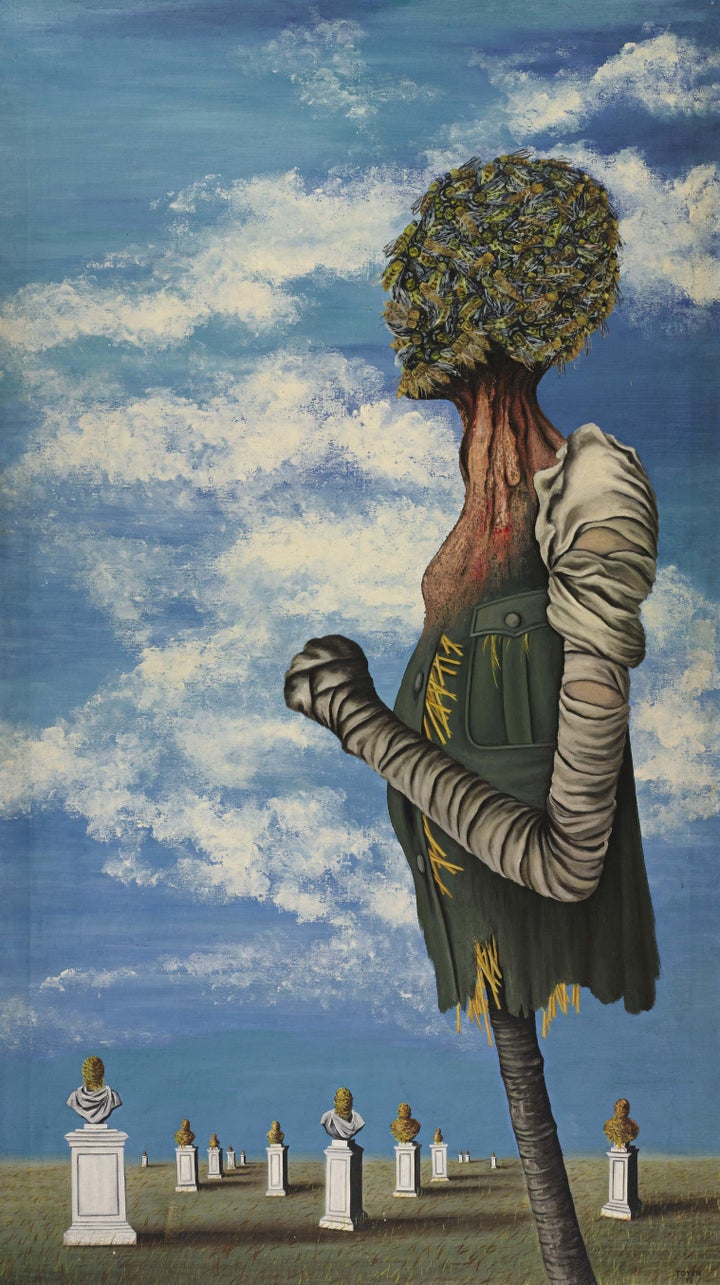 Toyen, born Marie Čermínová, gave up her name and adopted an ungendered pseudonym based on the word citoyen, French for "citizen." She frequently referred to herself using masculine pronouns, and was uninhibited in expressing her queer desires through both her life and art.
In terms of her art, she was at the forefront of the Czech avant-garde, known in part for her erotic artworks that incorporated tongues, labia, vaginal openings, phallic chess pieces, lesbian orgies and a sleeping woman dreaming of penises.
"Toyen's entire oeuvre aims at nothing less than the correction of the exterior world in terms of a desire that feeds upon and grows from its own satisfaction," Benjamin Peret wrote in 1953. Indeed, her work constructs the enigmatic stage for an interior world, one pulsing with erotic urges and animal instincts that do not ask to be explained.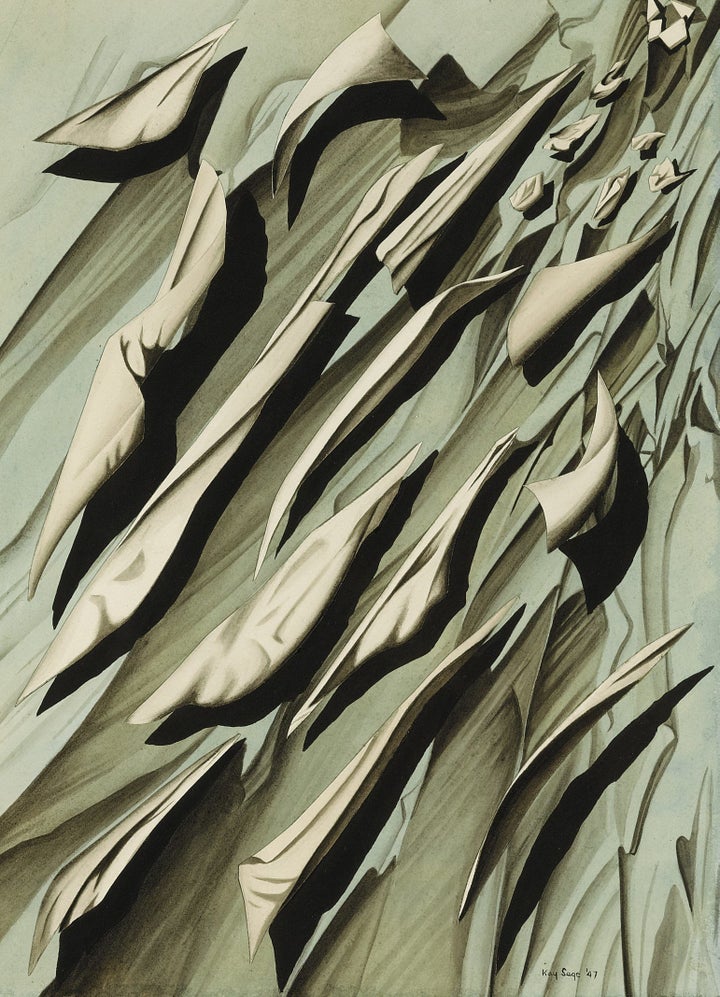 Sage was born to a wealthy New York family and, after her parents separated, moved to Italy with her mother. It wasn't until the late 1930s, after she had married and divorced a young Italian nobleman, that Sage discovered her passion for surrealist art.
Sage's works are architectural, centered around the shadows and folds of various materials and "imbued with an aura of purified form and a sense of motionlessness and impending doom found nowhere else in surrealism," art historian Whitney Chadwick expressed.
Sage wed fellow surrealist artist Yves Tanguy in 1940, and the two endured a passionate and sometimes volatile partnership. "Yves was my only friend who understood everything," she said following his death. The artist stopped making work following Tanguy's death, in part due to cataracts that affected her vision, and committed suicide in 1963. Her suicide note read: "The first painting by Yves that I saw, before I knew him, was called 'I'm Waiting for You.' I've come. Now he's waiting for me again -- I'm on my way."
5. Leonor Fini (1907-1996)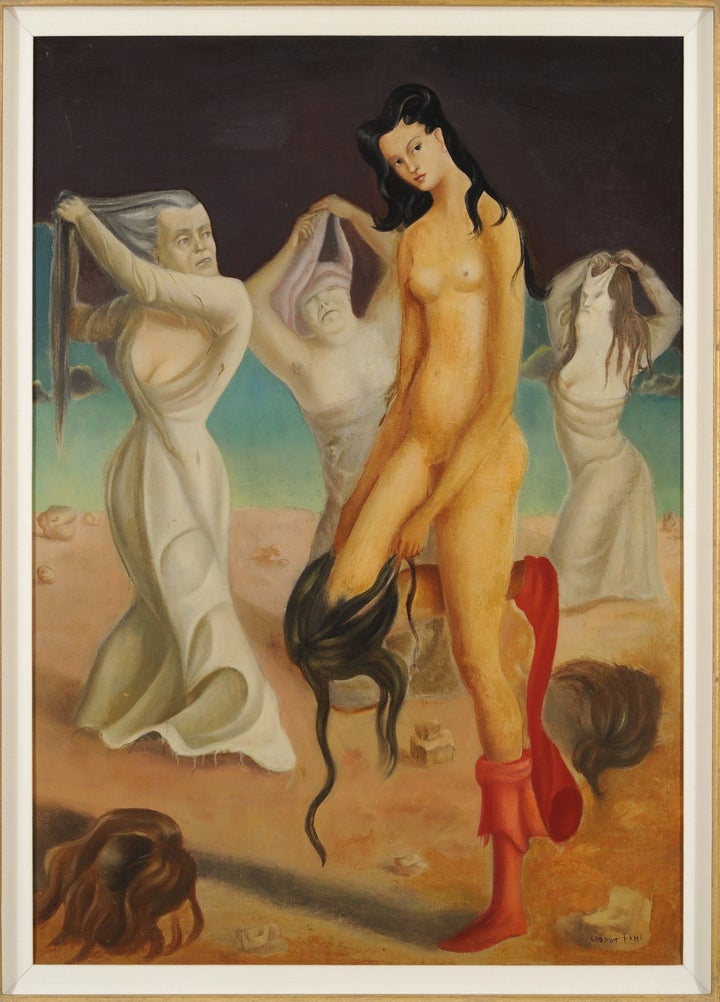 Fini was born in Buenos Aires, Argentina, and raised in Italy. She was never formally trained and, as a teen, spent months with her eyes bandaged closed after suffering an ocular ailment. During this period she began experiencing interior visions, which she channeled into her artwork. Fini, inspired by artists including Hieronymous Bosch and Bronzino, became known for her morbid depictions of powerful and sexually liberated women. Hybrid visions of castration, shapeshifting and knife-wielding characterize her bold imagery. She also created the first ever erotic nude portrait of a man made by a woman, in 1942.
The radical feminism evident in Fini's work extended to her personal life as well. She was a proud bisexual and often declared her revulsion at the idea of marriage. "Marriage never appealed to me," she said. "I've never lived with one person. Since I was 18, I've always preferred to live in a sort of community -- a big house with my atelier and cats and friends, one with a man who was rather a lover and another who was rather a friend. And it has always worked."
The bohemian It girl was one to watch; she'd often dye her hair blue, orange, red or gold and go to parties dressed as a man -- or wearing only boots and a feather cape. "I have always loved, and lived, my own theatre," she once said. She also was a mother to 17 Persian cats, who shared her bed and dining room table at mealtime.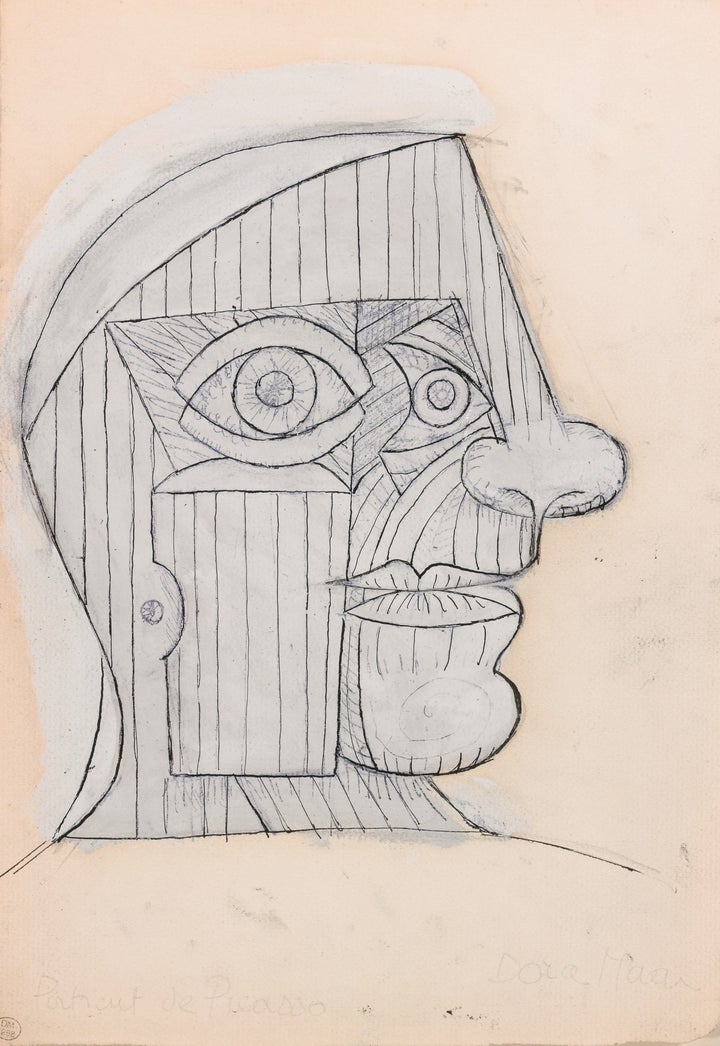 Maar, born Henriette Theodora Marković, is most often referenced as an influential muse to Pablo Picasso. However, Maar was an artist in her own right, having contributed to Picasso's "Guernica" as well as a sweeping range of her own works. She was born in Tours, France, and raised in Argentina and moved to Paris at 19, where she studied photography.
Maar met Picasso when she was 28, he 54, while working on a photography set. Maar soon became a mistress and muse to the Cubist artist, occasionally modeling for, collaborating with and documenting his work. Their affair lasted nine years.
When her relationship with Picasso ended, after Picasso took up with Françoise Gilot, Maar immersed herself in Roman Catholicism, having famously said: "After Picasso, God."
Maar's legacy extends beyond her romance with Picasso. As Mary Ann Caws expressed in The Guardian, "she drew upon her lover's imagery in her own representations of his work. This says a great deal about her strength. Her recovery of her image, the agency of her own art, have not been taken as seriously as they deserve. She was not simply 'imitating' Picasso, as has been said: she was too intelligent for that. Nor is she 'imitating' his portraits of her. She is collaborating in their representation of this tragedy, as she did in photographing his work."
7. Stella Snead (1910-2006)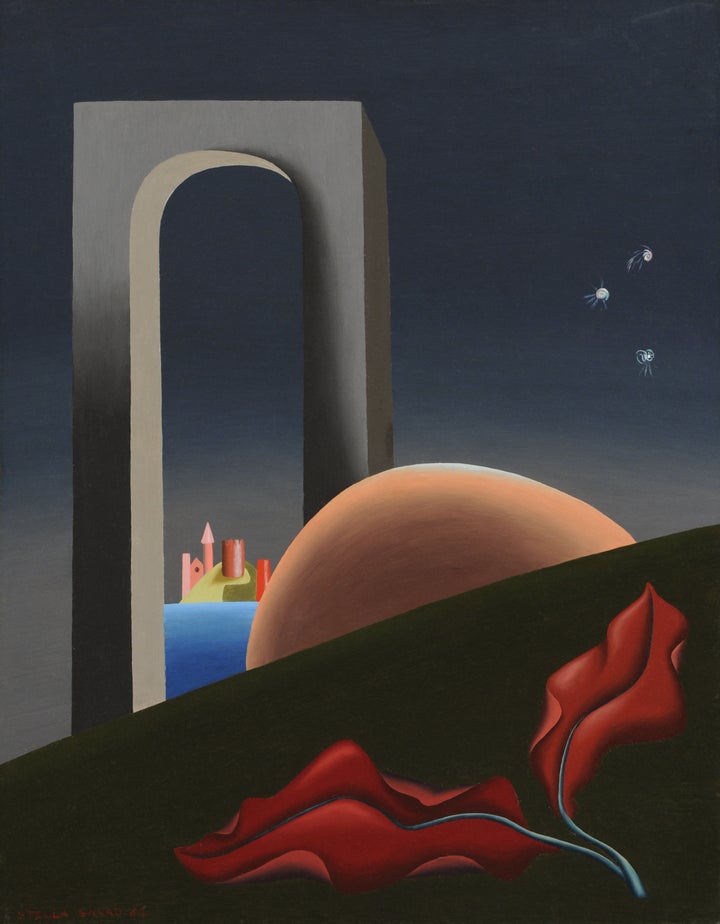 Snead was born in London and, along with her mother, fled home at a young age, keeping her destination secret from her father, who was mentally unstable and potentially dangerous.
Around the age of 20 Snead became depressed, possibly a genetic tendency inherited from her father. "Try this, that and the other," she wrote. "No satisfaction, lonely, bored. During my early 20s, deep depressions started to descend, self-pitying they were, and would hang around for months. I cried a lot, wanted to hibernate like the bears or to be very old or dead."
She came to life in 1936 after being taken with a friend's painting, so much so that she too decided to create art. Her paintings are characterized by a nocturnal palette, exotic animals, New Mexico-style planes, ancient sculptures and ruins, sophisticated feminine style, all experienced through a warped, all-seeing perspective.
She stopped painting abruptly in 1950, after again battling depression. Towards the end of her life, Snead was "rediscovered" as an artist, and had the opportunity to witness the positive critical response to her work.
"In 1998, I had turned 88 and time was running out to be rediscovered as a painter," she wrote. "Quite suddenly the doors were flung open, and there was Neil Zukerman wanting to do just that! A solo exhibition in April 1999; a handsome catalogue; enthusiasm, encouragement, kindness, reliability, generosity. What lovely luck!?"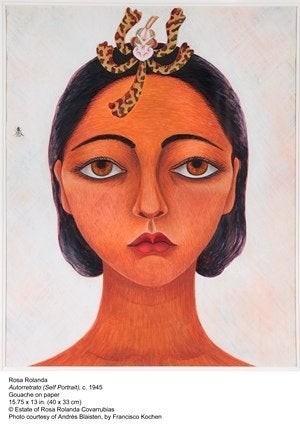 In Wonderland, Women Surrealists
Popular in the Community