After approximately 12 hours, Las Vegas starts to turn on you.
Sure, for the first night, the shimmering lights and their accompanying hiss are thrilling, somewhat hypnotic. And the never-ending stream of food and drink flowing into your body at an alarming pace is a pleasant, if not nauseating, novelty. But before long, the grotesque extravagance -- the glimmering potential of free cash and the overwhelming human desire for escape -- all morph into a colossal, flashing neon beast that engulfs everyone in its wake, spitting them back out as drunken, stale-cigarette-smelling monsters.
There are few things one craves in such a situation. Coconut water. Perhaps a little peace and quiet. But I can think of no remedy so enticing as artist Ugo Rondinone's new installation "Seven Magic Mountains."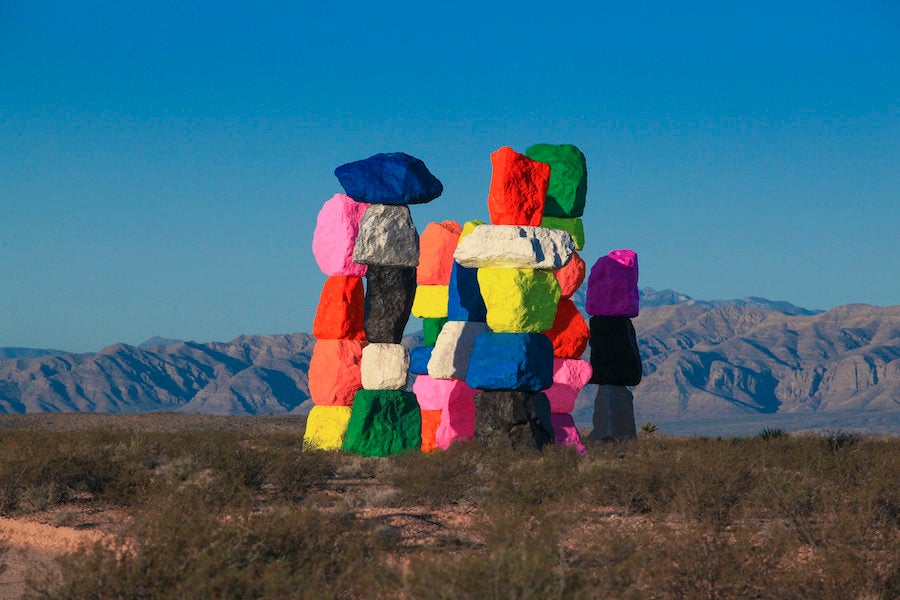 Located in the Nevada desert, about a half an hour from downtown Las Vegas, seven Day-Glo rock towers sit in total isolation, their colorful physiques resembling children's toys on a colossal scale. Think the love child of Jeff Koons' "Play-Doh" and Michael Heizer's "Levitated Mass."
The placement of the installation, which has been in the making for five years, is no coincidence. Located in conversation with Sin City, the sculptures exist at the nexus of nature and artifice, art and entertainment, leisure and reverie. "The site is magical," artist Rondinone told The Las Vegas Review Journal. "It's historical. It's charged."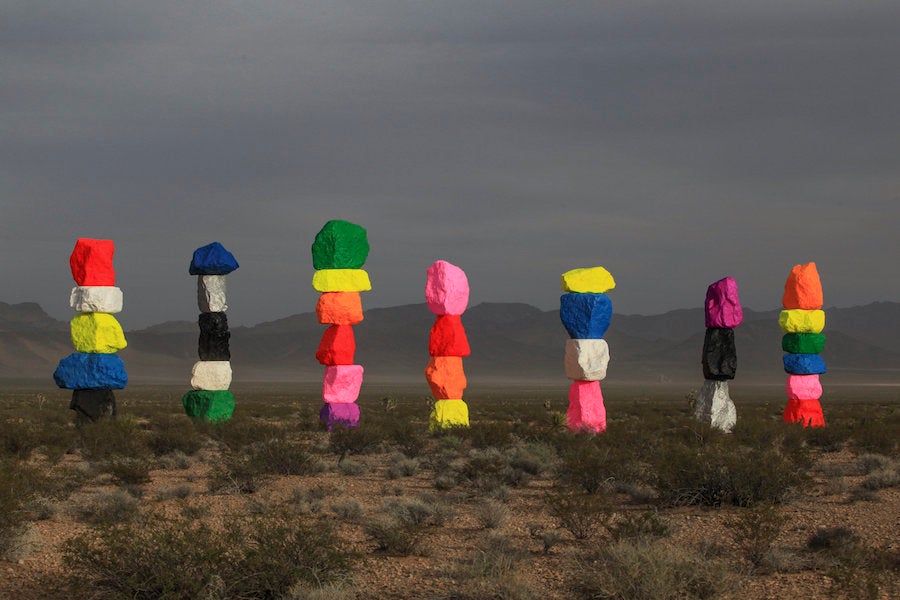 The towers, approximately 30 to 35 feet tall, are made from locally-sourced limestone boulders stacked atop each other. The shapes echo the natural formations known as hoodoos or earth pyramids, tall spires of rock commonly found in a drainage basin or badlands. The shapes, however, arose somewhat by chance. Rondinone collected and painted his chosen stones and then began experimenting with how to arrange them, "like you play around with Legos."
The installation provides Vegas visitors the much-appreciated opportunity to balance their dizzying party time with a little meditative art viewing. In the seemingly infinite expanse of the Nevada desert, the towers appear as little more than playthings. The noise and claustrophobia of Vegas is washed over with open space and pure silence. Save for the occasional passing of cars on the I-15 freeway, the desert is a personal sanctuary plopped in plain sight.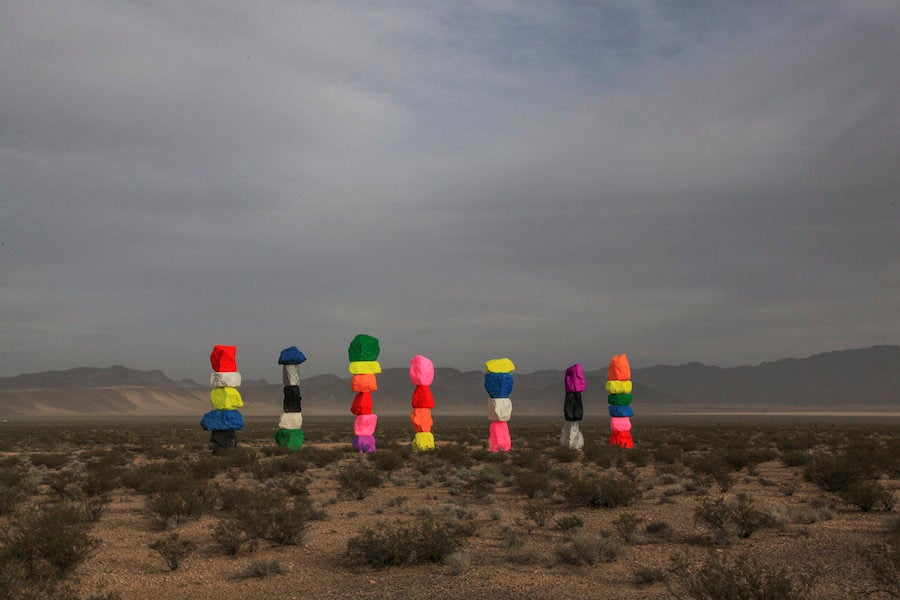 "'Seven Magic Mountains' is an artwork of thresholds and crossings, of seclusion and gathering, of balanced marvels and excessive colors, and the contrary air between the desert and the city lights," the artist explained in a statement. "What centers this amalgam of contradictions is the spiritual aspiration; one that bruises, elevates and transcends."
The work will be on view for two years, so make sure to stop by on your next Vegas trip. And please, don't climb on or vandalize the art.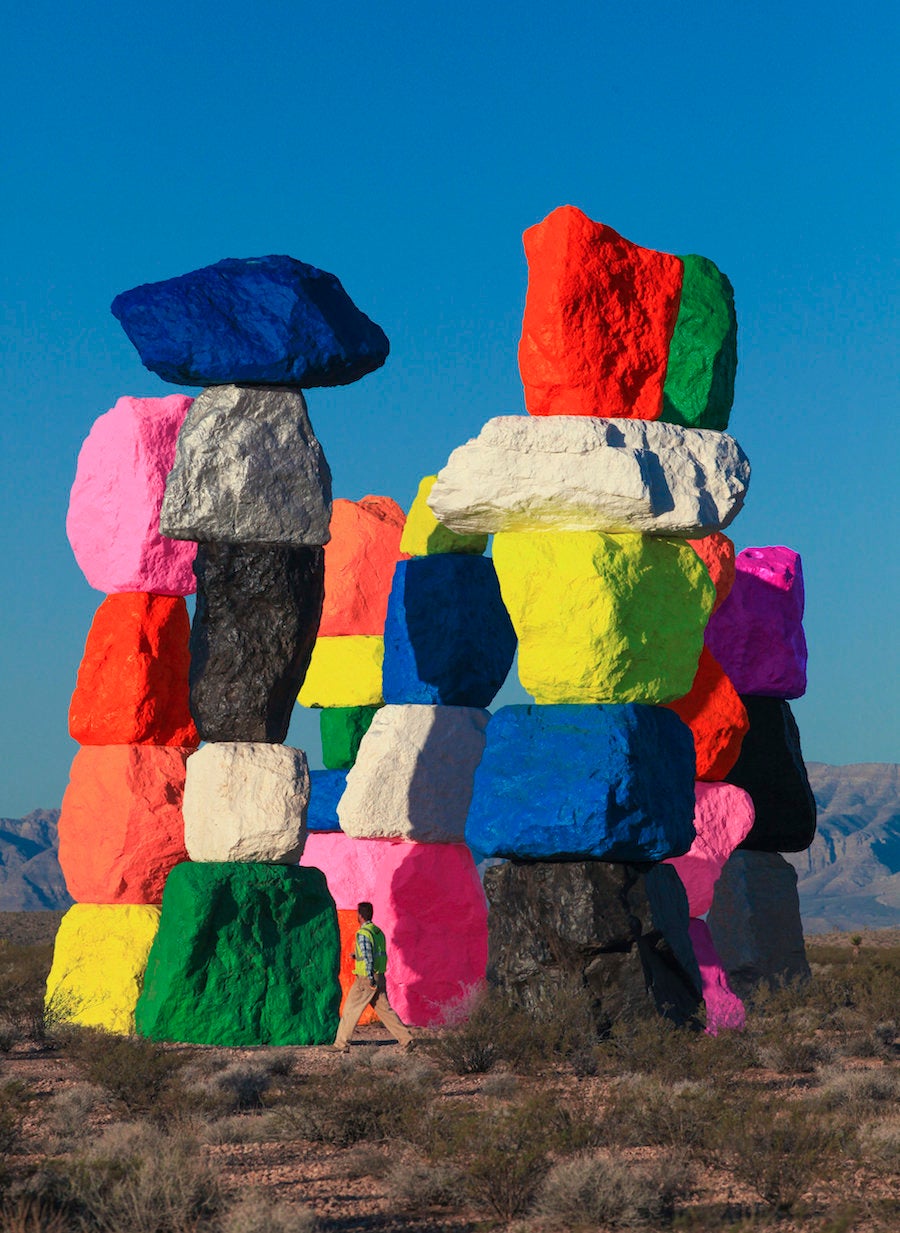 Related
Before You Go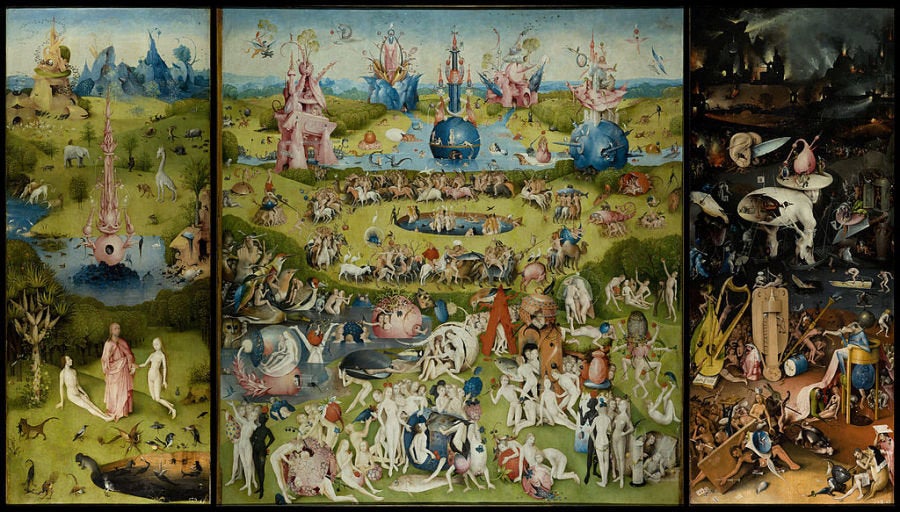 30 Artist Names You Are Probably Pronouncing Wrong
Popular in the Community