Why is Red Bank, NJ such a hot spot? It claims no place in U.S. History. There are no illustrious museums or even major corporations here. Red Bank's first resort hotel, an attempt to draw tourists despite these deficiencies, went belly-up a year after it was built in 1928. So what is it about Red Bank that earned it one of Smithsonian Magazine's Coolest Towns?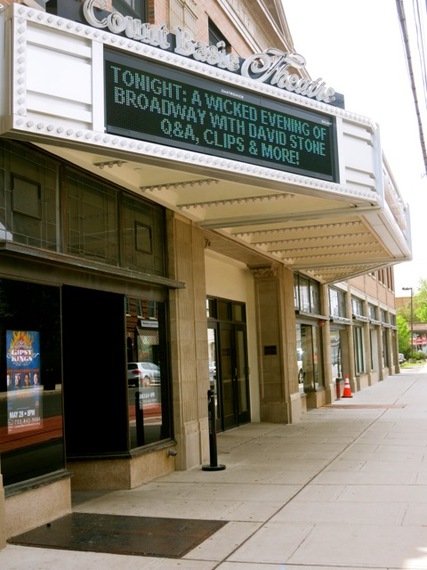 1. The Count Basie Theater in downtown Red Bank may have only 1,500 seats, but it draws bands that can fill 10 times that and more. Ringo Star is set to perform here before moving down the shore to Atlantic City. Bill Maher, Lyle Lovett and Andrew Dice Clay are also scheduled for summer 2014. It's an intimate and less costly way to see top performers.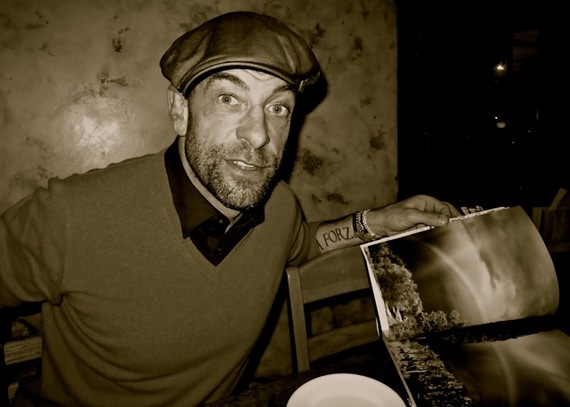 2. The host of Eat Drink Italy (WNET, Create TV), Victor Rallo, Jr. owns and runs two area restaurants; Basil T's and Undici Restaurant (in Rumson), setting these restaurants apart from most others in the area, if not the whole state. Congenial Rallo, like any decent Italian chef who is passionate about food, loves pleasing others through their stomachs. He insists on prime ingredients and simply-prepared, unfussy recipes gleaned from his annual visits to all regions of Italy. Piles of rich red tomatoes and other vegetables serve as dining room décor before being whisked off to the kitchen and used in salads and sauces. Italian wine, and only Italian wine, is served in his restaurants -- many bottles from vineyards that Rallo has visited and with which he has established relationships. Basil T's and Undici serve some of the best rustic Italian food I've ever tasted, but I'll return for the signature Bolognese Pasta dish -- it's habit forming.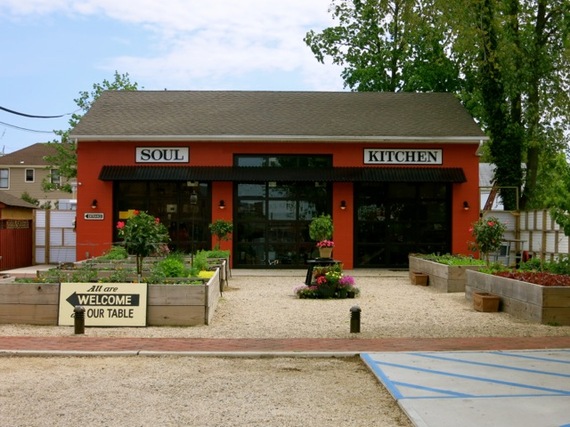 3. Local boy, Jon Bon Jovi, opened JBJ Soul Kitchen as training ground and "upscale" dining for those who can't generally afford to dine out. It is basically a very different (and dignified) kind of soup kitchen. A minimum $10 donation gets you a three-course organic, locavore meal, or, if you cannot afford that, you can opt to volunteer, clean or bus tables.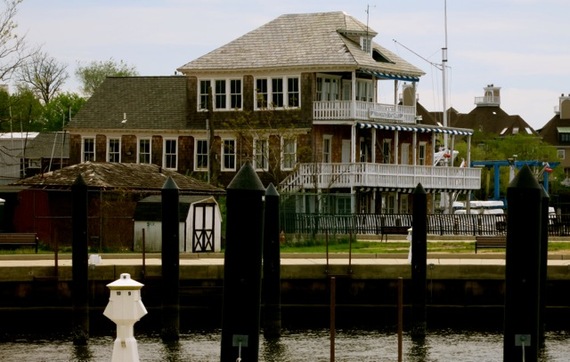 4. Red Bank is home to one of the country's oldest -- and most active -- Ice Boating Clubs. The 2014 extended Polar Vortex must have been a joy to these Navesink River boat racers, who pray for thick ice to last as long as possible.
5. Filmmaker Kevin Smith (Clerks, Chasing Amy), opened up his own comic book and ancillary product shop, Jay and Silent Bob's Secret Stash. Movie fans from all over the world know about this little store in Red Bank that is devoted strictly to comic books and Smith's work.
6. You'll find all of your favorite old video games in one place at Yestercades Arcade. Play Donkey Kong, Mario Brothers, Frogger, Asteroids, Space Invaders and many others on their original consoles for a real flight back in time.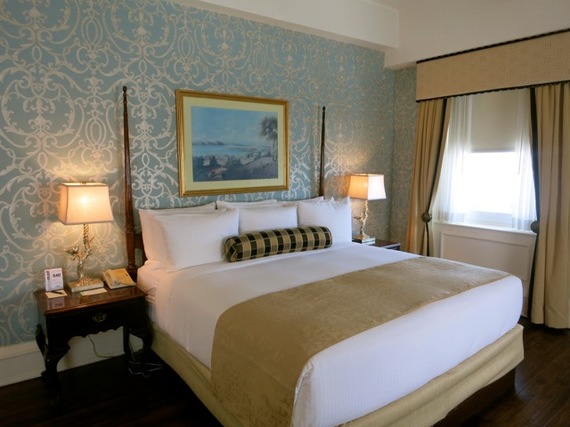 7. Red Bank is home to two independent boutique hotels. That aforementioned bankrupt resort hotel, the Molly Pitcher Inn, was rescued shortly after its 1929 financial collapse and with recent renovations, the old gal is no longer a fading fuddy-duddy but perfect for travelers who like their hotel décor on the traditional side of inspired. Set right on the Navesink River, with unobstructed views of the Naversink River, a marina and large swimming pool, the Molly Pitcher Inn has become a popular wedding and event venue. But it's equally wonderful for those who come to town just to see a show at the Count Basie Theater. While the more traditional red brick Molly Pitcher was designed in Federalist style, the contemporary Oyster Point Hotel, in a nondescript building, reveals its charms as soon as your walk through the door. Take a drink out to the deck, lounge on all weather couches and watch the yachts arrive at Oyster Point's private dock, or, if the weather is inclement, relax in the hip earth-toned communal-seating Pearl Lounge in front of a striking contemporary "linear" fireplace.