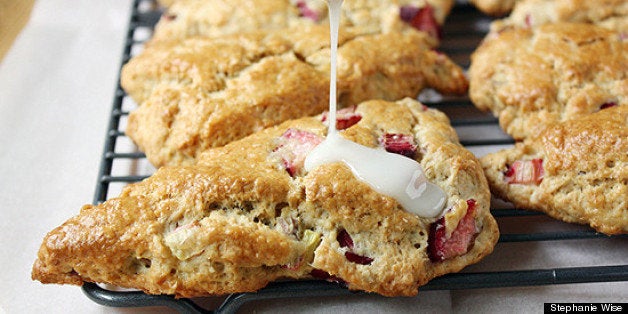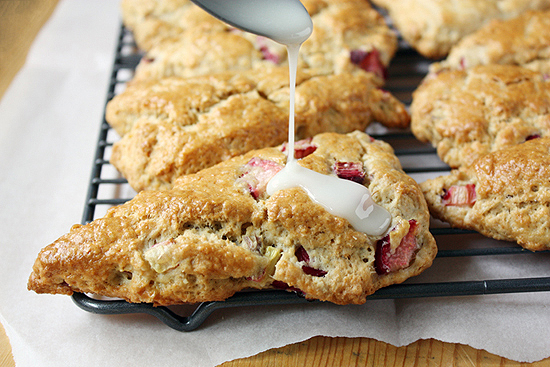 I enjoy spending each spring hovering over my hot oven as much as I do outside in the fresh, warm air. The surplus of seasonal produce bursting forth at farmers markets and local grocery stores just begs to be baked into yummy treats. Whether its cake or quick bread studded with fresh fruit, quiche or casserole with bright green herbs scattered on top, strawberry focaccia or spinach spanakopita, I am always eager to get my bake on once spring arrives.
Here are seven scrumptious ways that you, too, can celebrate the season from your kitchen:
Vanilla-Glazed Rhubarb Oatmeal Scones. I drool uncontrollably anytime I'm within about three feet of these scones, which is often because I love them so much. I mean... can we take a gander at that glaze (above)? Yeah. Drooling.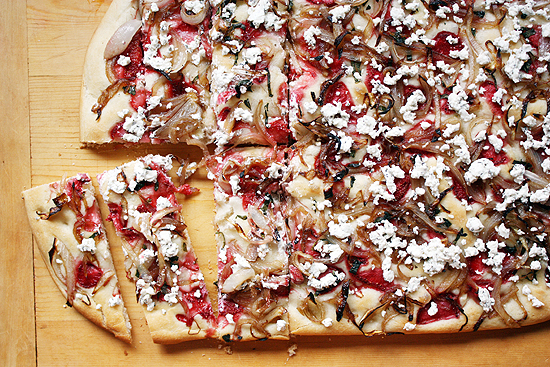 Strawberry Focaccia with Maple-Balsamic Onions. Whoever first arrived at the conclusion that strawberries on top of focaccia was a good idea, I salute you. This recipe was inducted into my kitchen nearly two years ago and remains to this day as one of my favorites. Treat it as an appetizer or a light al fresco dinner and be blown away by the flavor of roasted berries and caramelized onions on a fluffy bed of bread.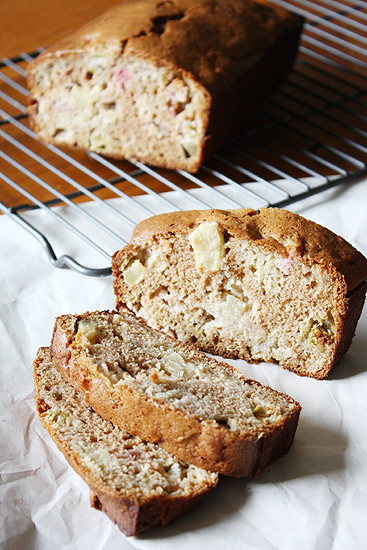 Rhubarb Apple Bread. Fresh chunks of fruit marbled throughout a sweet, dense quick bread? It's the perfect spring breakfast, snack, dessert, potluck dish or I-had-a-bad-day-and-need-something-tasty dish. Basically, whatever the reason, this bread is good for it.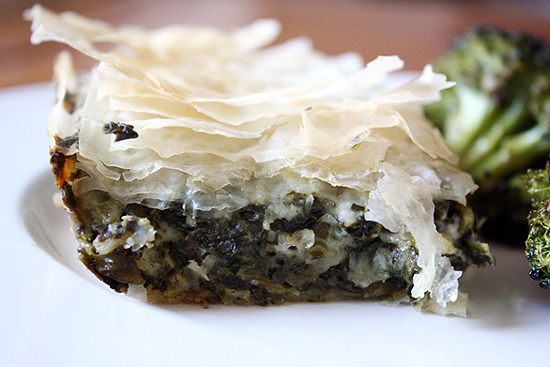 Spanakopita Pie. Scallions are fully in season around here and spinach is well on its way, so why not layer the two with some cheese between paper-thin sheets of phyllo dough and butter? That's a rhetorical question.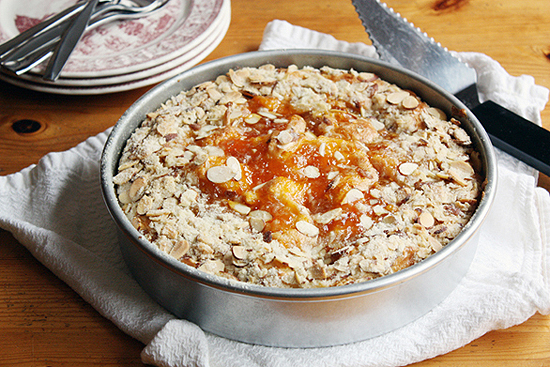 Apricot-Almond Coffee Cake. They say a good coffee cake cures all ills, and this one definitely fits the bill. Oh wait, they don't say that? Well this one still does. I like to think it's the addition of cream cheese that really makes the magic happen.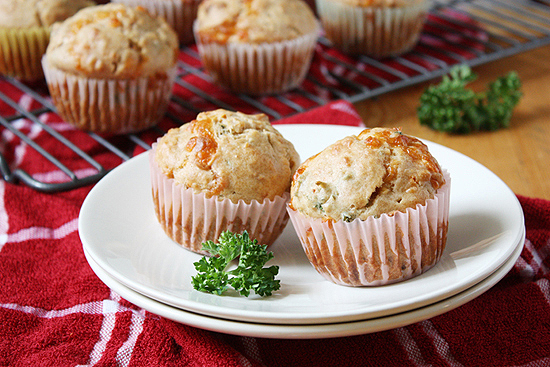 Smoked Gouda, Sun-Dried Tomato and Parsley Muffins. This trifecta of flavors is admittedly unusual for a muffin recipe, but oh my goodness, is it ever good. Pair one of these babies with a fried egg in the morning and you'll have a spring in your step all day long.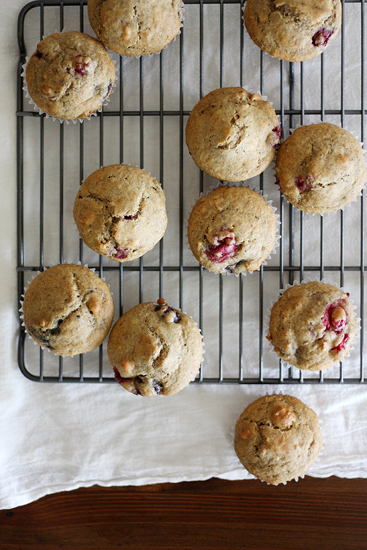 Vegan Cherry-Cranberry Granola Muffins. In case savory muffins don't whet your whistle, these certainly should. Yes, they're vegan and yes, they're healthy, but yes, they are also insanely delicious. I like to pack a few of them for on-the-go meals or snacks so I can spend more time enjoying the sunshine.
Related