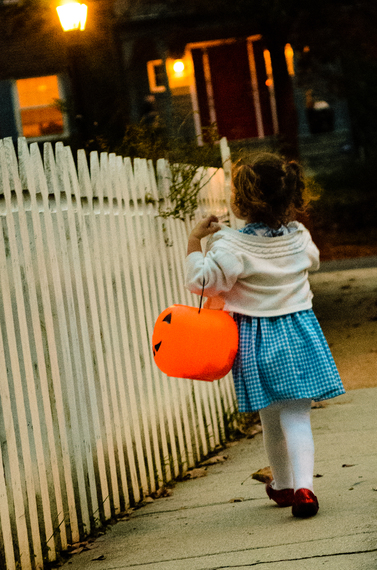 In just a few days ghosts and goblins, superheroes and princesses, and Elsas and Ninja Turtles will be taking over our streets. Rarely are so many children so cute at the same time. For many parents, Halloween is basically one big photo op. But, with so much of the activity happening quickly or at night it can be hard to get frame-worthy shots. With the help of photo experts behind Adobe Photoshop and Adobe Lightroom you can have photos worthy of posting.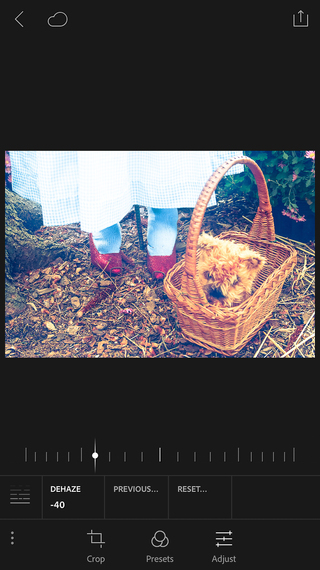 1. Do you want to add some impact to your phot and ensure your star-of-the night stands out? Look for a strong light source, like a street light, and stand your child directly in front of the light. This will work especially well for superheroes-in-training. Have them make their favorite superhero pose (our favorite is the Superman/Wonder Woman) for the photo and you'll have the perfect superhero silhouette.
2. Halloween isn't all about costumes: it's also about pumpkins. After your family has finished carving a jack-o'-lantern masterpiece add an additional light source behind a candle-lit pumpkin (such as a flashlight or streetlight) and turn off your flash. This will allow you to capture the candle glow and include the outline of pumpkin.
3. Halloween is spooky and your photos should capture the mood. It's easy to add an eerie special effect to photos using Adobe's free Lightroom for mobile app. You can also use the app's dehaze slider to add a touch of haze to make your photo a little spookier. Or, if the fog machine is a little too heavy use the slider to remove fog and haze.

4. You worked hard on getting your child the perfect costume- if you didn't know better, you'd think that was Peter Pan standing in your living room. Don't let the decorations or candy steal the show. Get in close and fill the frame with your creature or character. Take detail shots of the bests parts of the costume as well.

5. Don't you hate that "flashy" look you get in photos when you use your flash? Even though it will be dark on Halloween night, you have options. Whether you are out trick-or-treating or at a dimly-lit party, turn off your flash and try using a flashlight or the light from someone else's phone to take photos to make the light look more natural. Or, since it's Halloween use what you've got and use a jack-o-lantern as your light source to create an eerie mood.

6. Do you know what's really spooky? Black and white - Just ask the Addams family. It's best to always shoot in color and convert your photos to black & white using a preset. Lightroom for mobile has great options including Contrast 100 or Film 4.

7. If you don't want to risk waiting until Halloween night to take your photos, don't worry. Many think that the best time to take photos is the golden hour, in the hour before the sun sets. Place the setting sun behind your princess/superhero/ninja/vampire/witch to add a beautiful glow to your photos.
You will never regret having great Halloween photos to look back on with your children!