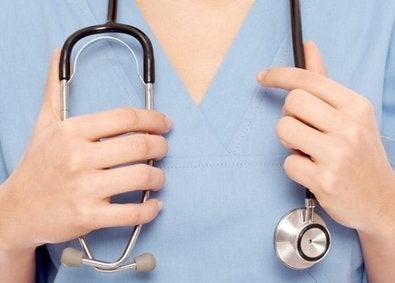 By Susan J. Blumenthal, MD, MPA, with Justin Mutter and Alissa Clarke
America's health crisis does not have either a single cause or a silver bullet solution. Previous attempts at reform have often focused too narrowly on the financing and delivery of health care. In a report released today, a Commission of national health experts convened by the Center for the Study of the Presidency and Congress (CSPC) emphasizes a wide spectrum of actions needed to become the healthiest nation in the world. The Commission on U.S. Federal Leadership in Health and Medicine: Charting Future Directions, which I co-chair with Denis Cortese, M.D., President and CEO of Mayo Clinic, has identified seven strategies to mobilize all sectors of American society to help put "health" back into our nation's health care system.
The report, New Horizons for a Healthy America: Recommendations to the New Administration, adopts a comprehensive perspective in framing its seven recommended strategies for a high-performance health care system and a healthier nation. These recommendations include:

Issue a Presidential Call to Action for a "Healthy U.S."
The Administration, working with Congress, should set a bold framework for action for improving health in the United States (Healthy U.S.), mobilizing all sectors of society and emphasizing comprehensive health promotion, disease prevention, and the delivery of high quality medical care.

Establish "Health in All Policies."
Health-related activities crosscut over forty Federal agencies. Marshaling all of these agencies' resources in a coordinated effort, the President should challenge the Cabinet to advance the nation's health. Key prospects for "Health in All Policies" include enhancing the Department of Transportation's programs to better promote bicycling and pedestrian pathways, and ensuring nutritious meals in the Department of Agriculture's school lunch programs as well as promoting healthy nutrition policies. Innovative multi-agency initiatives have the power to help combat the nation's chronic disease epidemic.

Design and Implement a Comprehensive National Disease Prevention and Health Promotion Initiative.
The single most important measure of a health system is its capacity to prevent disease and promote wellness. The President and the U.S. Department of Health and Human Services should launch a nationwide health education campaign supported by a clearly-defined national strategy for prevention and health promotion, focused on curbing tobacco use, fighting obesity, and promoting physical activity.

Develop an Innovative Plan for Improving Value and Decreasing Costs in the U.S. Health System.
Utilize the Federal health insurance programs (in which nearly one-third of Americans are enrolled), including Medicare, Medicaid, the State Children's Health Insurance Program, and others, to pilot quality-enhancing and cost-saving innovations in administrative and clinical functions.
Harness Information Technology and New Media to Improve Health.
Federal leaders must ensure that the health information technology (HIT) superhighway is implemented with interoperability and with full protections for patient privacy. To promote a more participatory health system, a Healthy U.S. website should be established that provides a knowledge bank for consumers, businesses and communities, and that will solicit Americans' input on ways to improve the health of our nation.
Encourage Smart Investments in Innovative Medical and Public Health Research Focused on the Health Needs of the 21st Century.
To strengthen America's continued health leadership in the 21st century, the Administration should develop a comprehensive assessment of and long-term strategy for effective investments in biomedical, behavioral, epidemiologic, translational, and health services research. Federal leaders should also build a national initiative to support a "New Generation of Health Innovators" that will recruit and support the next generation of scientists as well as promote "new ideas" research.

Develop a Long-term, Strategic "Marshall Plan" for Global Health.
Americans' health cannot be secure in an unhealthy world where 2 million people cross national borders every day. As the Marshall Plan achieved for Europe six decades ago, the Administration should work to define a comprehensive vision and commitment for U.S. support of health programs globally, and leverage health diplomacy as a tool for promoting global peace and development.
Just as there are many factors influencing the cause and spread of disease, so also must all sectors of American society mobilize to improve health. New Horizons for a Healthy America calls on Federal leaders and the American public to adopt a "comprehensive health system perspective," inclusive of health care organization, financing and delivery of services as well as the many other key determinants of Americans' health, such as socioeconomic, structural and environmental factors, and the health behaviors of individuals.
Although health care costs are increasing dramatically, our nation's health is deteriorating. For the first time, this generation of American children may not be as healthy, or live as long, as their parents. "We as Americans spend far too much on health care for far too little health in return," says Dr. Cortese. "We urgently need to create more value for our health dollar in American medical care."
Now more than ever, American families, schools, businesses, and government must make use of all the tools in our national toolkit to advance health throughout the United States and the world. We stand at a turning point in America's health. Now is the time to work together to move our nation toward a healthier and more prosperous future. [Read the full Commission report here.]

Supporting Health Statistics:
The following selection of compelling statistics motivated the Commission's work:
• Recent projections estimate that Americans will spend 17.6% of our nation's GDP in 2009 on health, and yet over the past two decades, the United States has dropped from 11th to 49th in life expectancy worldwide.
• Tobacco, poor diet and lack of physical activity account for over a third of all deaths in the United States.
• If current trends continue, an estimated 86% of Americans could be overweight or obese by 2030, dramatically increasing obesity-related medical costs to almost $1 trillion.
• Current estimates project that nearly one in three Americans will battle diabetes at some point in their lifetime. As a result, for the first time ever, American children may not be as healthy, or live for as long, as their parents.
• 75 percent of health care costs are due to chronic diseases, many of which are preventable; and yet it is estimated that current Federal support for prevention accounts for only 1 to 3 percent of total U.S. health expenditures.
• Some businesses report paying more for their employees' health-care costs than on the products they manufacture.
• An estimated 30-50 percent of our national health expenditures are wasted through the overuse, underuse, and misuse of medical and administrative services.
• Patients in our nation's clinics and hospitals receive the recommended treatment only 55 percent of the time.
(Attribution of statistics is provided in the full Commission report)

This article is adapted from the press release for the Commission's report, New Horizons for a Healthy America: Recommendations to the New Administration.

Rear Admiral Susan Blumenthal, M.D. (ret.) is the Director of the Health and Medicine Program at the Center for the Study of the Presidency and Congress in Washington, D.C. and a Clinical Professor at Georgetown and Tufts University Schools of Medicine. She served for more than 20 years in health leadership positions in the Federal government, including as Assistant Surgeon General of the United States, the first Deputy Assistant Secretary of Women's Health, as a White House Advisor on Health, and as Chief of the Behavioral Medicine and Basic Prevention Research Branch at the National Institutes of Health. Dr. Blumenthal has received numerous awards including honorary doctorates and has been decorated with the highest medals of the US Public Health Service for her pioneering leadership and significant contributions to advancing health in the United States and worldwide. For more information, visit www.susan-blumenthal.org.
Justin Mutter is a Research Associate at the Center for the Study of the Presidency and Congress in Washington D.C. and will be a medical student this fall.
Alissa Clarke, a recent graduate of Harvard University, is a Health Policy Fellow at the Center for the Presidency and Congress in Washington D.C.
REAL LIFE. REAL NEWS. REAL VOICES.
Help us tell more of the stories that matter from voices that too often remain unheard.