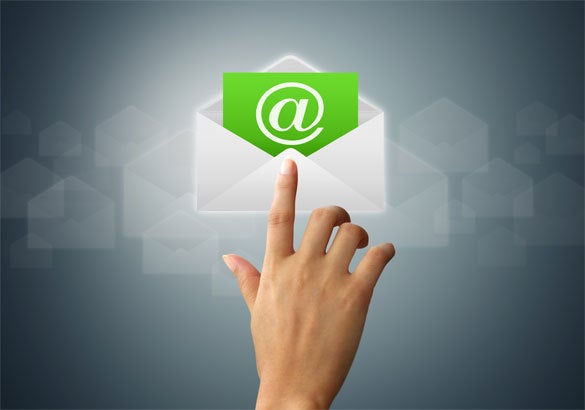 Email marketing is one of the most effective ways to introduce your business to people on a more personal level. However, getting people to open and read your emails is a different ball game entirely. Most people get hundreds of emails a day, a quarter of those emails are from other businesses just like yours, and most of them end up getting deleted. So how do you make your emails stand out from the multitude and catch the eye of your readers?
You probably won't respond to someone who mispronounces your name, much less a stranger that misspells your name. So why should your reader have to answer to you if you misspell their name? Getting the name of the reader wrong is sure to get your email deleted without a second thought.
Consider this, the reader is busy glancing through his or her emails trying to get rid of that annoying notification, and they spot your email. Instead of Betty, your email starts with Betsy. It gets deleted immediately. You have just lost a potential customer. If you are sending these emails, try to get it right.
Make your email relatable. Writing like a robot won't score you any points. Make sure the name of the reader is included in the email. Not only will this catch the reader's eyes, but it'll also prompt them to keep reading.
When your email is cold, impersonal or unprofessional, no reader will open it except they are exceptionally bored or lonely. Even then, they might not stoop so low. When your email is interesting, your reader will be tempted to click the link included, and when the website is just as interesting, you have probably just won yourself a client.
Make it easy for the reader to subscribe to your emails. No matter how interesting the email is, the reader will lose interest if it is difficult to subscribe. Make subscription to the email newsletter as visible as possible. Make the newsletter, the link and the signup form easy to locate and click. Make the process of signing up brief and simple by asking for the name, email address and then finding out how frequently they want to receive updates on your business.
Add links to your social media pages when you send out an email to optimize your marketing. A lot of people are constantly hooked to different social media platforms -- Twitter, Facebook, LinkedIn, Instagram are a few of the popular platforms. Adding links to your social media pages will increase your followers and make your business more popular. Do not forget to make it easy for the reader to follow your page.
#6. Offer free and valuable resources
#7. Don't overwhelm your readers
You don't want to come across as annoying. Develop a schedule for sending the emails to your readers. Do not send too many emails at a time so as to become a nuisance and do not leave too much space between emails or your readers will forget and lose interest in you. You can send emails, daily, weekly or biweekly. Monthly at most.
The importance of content is growing every day. This is one of the main points stressed by Nancy Dent, the CEO of Top Rating SEO, in my recent encounter with her. "Nobody wants to waste the little time they have reading subpar content. If your content is not up to standard, your reader is likely to unsubscribe from your newsletters, and you will lose a customer" she said.
Asking your readers to fill in the kind of content they would like to receive and read is a good option.
Publicizing your business is a major step in growing the business. Asides from having a website, getting the best web hosting service and using top rating SEO tactics to rank your website to your target audience, you should consider email marketing. With email marketing, you can get more personal and hence better messaging. The email marketing tactics above works every time and can be effective when done right.
Support HuffPost
The Stakes Have Never Been Higher
Related
Popular in the Community