Are we there yet? Yes, we're nearly there. It's that time of year when the vacation we planned at the height of experiencing the winter blues is just weeks away. So, whether you're driving to the shore house, flying on a plane to an exotic place, or perhaps taking a train to visit friends or relatives for a week away, here's what you can expect during those seven days.

1. Day One - Excitement: Yes, once you arrive at the vacation destination, an exuberant feeling of being somewhere else and not having a care in the world rises in us all. Try to keep that sensation alive throughout the week away. Turn off email and let go of any distractions left behind at work or home. Everyone works hard for time away...BE away and fulfill your desire to be carefree.
2. Day Two - Getting to Know the Lay of the Land. Figuring out the fastest way to get to the hotel room, rental, apartment, etc., can be challenging and if anyone in your party has "no sense of direction" (hand in air) be sure to point out landmarks to all. Saying them out loud is a great reminder, too.

3. Day Three - Brings out the Beast. It's true because this is when the jet lag tends to catch up. According to the National Sleep Center, jet lag "results from an imbalance in our bodies natural biological clocks." Others will find us to be snippy, snappy, and snooty. The 3 S's result from lack of sleep, patience running low, and a need for being alone with our energy depleted. This is a good time to delve into that book you packed.


4. Day Four - Appreciation Day. With the week long vacation more than half over, we tend to be both rested and more comfortable in our surroundings. A feeling of "Wow, Life is Good" emerges. This is the best day to do something really special and capture it in your mind for those times you need a mental break when life is not so good!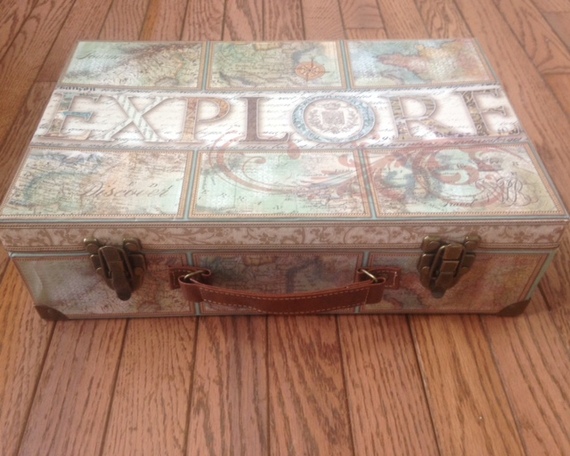 5. Day Five - Everyone Wants to Do Something Different. There's only a few days left and "I want to do this. I want to go there," assertions will attempt to divide a family. This is when being flexible is crucial. Take a vote for activities to do for the next few days. Gently remind all this vacation cost a lot of hard earned money and only comes along once a year.

6. Day Six - It's Nearly Over. Sometimes, this causes an eruption of feelings with the thought of returning to reality. Nobody wants to think about work on vacation, but we've been carefree for the past week and work, like it or not, is just a few days away. Promise yourself you're going to continue to be on vacation until you are on your way back home.

7. Day Seven - Dedicated to Travel. There's the stress of not leaving anything behind, getting to the airport on time, or missing the high volume traffic, and wondering if the weight gain is really (hopefully) bloat from the plane/train/drive home! Now is a good time to catch up on email and social media. If it's too daunting, take some time to look (especially if you're like me, you've taken far too many duplicates) through your photos and free up the storage room on your smart phone/camera. Recalling all the fun through vacation photos is certain to make you and your family smile during the (often) exhausting trip home.

HAPPY VACATION!