October is Domestic Violence Awareness Month. For the past 18 years, my organization, the Violence Policy Center, has published an annual study on the most horrifying aspect of domestic violence: women who are murdered by men.
Year after year, one important fact we've learned is that in America, fatal domestic abuse is closely linked to the easy availability of firearms. The most common weapon men use to murder women is a gun. As a consequence, a key part of any policy to reduce fatal domestic violence should be ensuring abusers do not have guns.
Based on our most recent study released last month, here are seven key facts about fatal domestic violence in America.
1) More than 1,600 women are murdered by men in the United States each year. In 2013, the most recent year for which data is available, 1,615 women were murdered by men (at a rate of 1.09 per 100,000) in single victim/single offender incidents.
2) Firearms are the most common weapons used when men murder women. Domestic abuse is terrifying in any form, but a gun is the most efficient way to turn domestic abuse into domestic homicide. In 2013, 53 percent of the women murdered by men were killed with a gun. Within this group, 69 percent were killed with handguns.
Faced with these statistics, the likely NRA response is that women should purchase guns to protect themselves. In fact, the use of guns in self-defense is extremely rare. Research shows that having a gun in the home actually increases the danger to women. One peer-reviewed study found that females living with a gun in the home were three times more likely to be murdered than women in homes with no gun.
3) Women murdered by men are nearly always killed by someone they know, and the majority by an intimate partner. Many assume the proverbial "stranger in the alley" is the greatest threat to women's lives, but it's far more likely the danger will be closer to home. In 2013, for homicides in which the relationship between the victim and offender could be identified, 94 percent of the women killed by men were killed by someone they knew. In 62 percent of these cases, the victim was the wife, common-law wife, ex-wife, or girlfriend of the killer.
4) Most of the murders of women by men are not related to another felony, such as rape or robbery. In 2013, when the circumstances could be identified, 85 percent of these homicides were not related to the commission of another felony. Most often, women are killed in the course of an argument between the victim and offender.
5) Black women are disproportionately impacted by fatal domestic violence. In 2013, the rate for black women murdered by men was 2.36 per 100,000, two and a half times higher than the rate of 0.95 per 100,000 for white women murdered by men. While the rate for black women is higher, the circumstances are similar: Just as for other groups, most black women murdered by men are killed by someone they know, and the most common weapon used is a gun.
6) The rate of women murdered by men differs widely by state. Each year, we rank the states on the rate of women murdered by men. In 2013, South Carolina had the highest rate at 2.32 per 100,000, followed by Alaska, New Mexico, and Louisiana.
7) State and federal leadership is urgently needed to stop fatal domestic violence. These grim statistics make it clear that violence against women is a national crisis. Fortunately, there are proven strategies that can make a real difference in curbing this violence and saving women's lives.
Several states have recently passed or are considering new laws and policies to ensure that domestic abusers do not have guns. South Carolina enacted a new law earlier this year in response to years of high rates for women murdered by men and a Pulitzer Prize-winning series in the Post and Courier newspaper. While state action is encouraging, much more remains to be done. Stricter state enforcement of federal law is also needed.
No woman should ever live in fear of her life under the threat of domestic abuse. Throughout October and beyond, we hope our research educates the public about fatal domestic violence as we call on our leaders to take effective action to prevent it.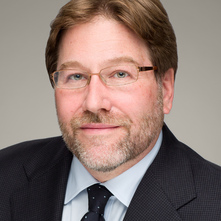 Josh Sugarmann is the executive director of the Violence Policy Center, a nonprofit educational and research organization working to stop gun death and injury. Follow the VPC on Facebook and Twitter.
YWCA's Week Without Violence is an annual campaign that takes place nationally and in communities across the country to end violence in all of its form, wherever it occurs. As the largest network of domestic service providers in the United States, YWCA is focusing our efforts on ending domestic violence -- NOW. Everyday YWCA addresses the root causes and immediate needs associated with domestic violence. As we mark our 20th annual Week Without Violence, we invite you to join us. To learn more visit www.ywca.org/wwv and join the conversation with #endDVnow. Read more great Week Without Violence blogs!
Calling all HuffPost superfans!
Sign up for membership to become a founding member and help shape HuffPost's next chapter