At least eight people died over the weekend after severe weather spawned tornadoes, flooding and thunderstorms across much of the South.
Dozens of others were also injured when a tornado touched down near the town of Franklin.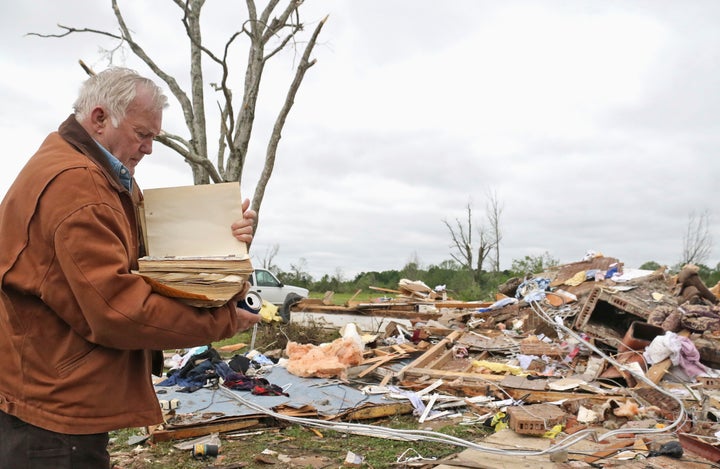 Three people were killed in Louisiana, two by floodwaters and a third hit by a car while trying to clear trees that fell during a storm, per The Associated Press.
Mississippi Gov. Phil Bryant (R) declared a state of emergency on Sunday for several counties. He said one elderly man died when a tree fell on his trailer and more than 26,000 homes were without power. A tornado also touched down in the state.
″It could have been much worse," Bryant said during a news conference on Sunday. "The conditions of that storm appeared to be very violent ... disastrous conditions could have occurred."
Tornado watches were issued across a large swath of the south, stretching from West Virginia to North Carolina and up to Virginia, Pennsylvania and New York, according to Reuters. Bob Oravec, a meteorologist at the National Weather Service, said more than 100 million people were at risk of extreme weather throughout the weekend and into Monday morning.
Related
Popular in the Community