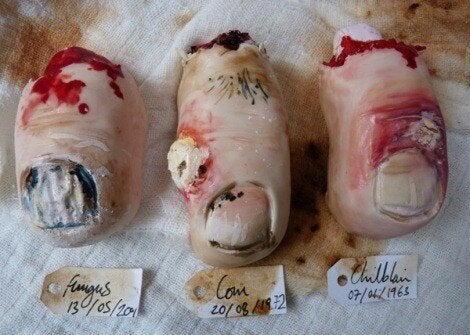 Since cake curator Miss Cakehead first came to our attention, we've been going crazy for the weird desserts she's been featuring on her website. Now, here's another one: severed toe and ear cookies by Nevie Pie Cakes.
Like the creepy treats and cocktails we've featured before, these grotesque cookies will be featured at pop-up cake shop Eat Your Heart Out at St. Bart's Pathology Museum in London between October 26 and 29.
When it comes to her morbid cookies for Eat Your Heart Out, though, even Miss Cakehead seems grossed out:
It's the more subtle treats which always have that effect on me and I honestly don't know how she managed not to throw up looking at the reference image for these! Before I get the blame the gross level of these cookies was entirely her idea.
Take a peek at Nevie Pie Cakes' gross severed toe and ear cookies in the gallery below.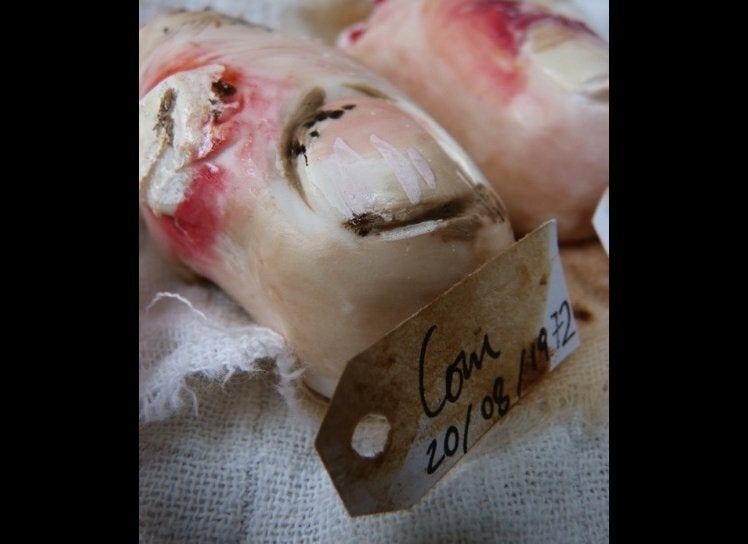 Severed Toe And Ear Cookies