It's been 9 days since Hurricane Sandy swept through the Northeast and some are still without power and heat and others have lost personal belongings... and in some cases their homes. We want to help. As an initiative to collect as many warm blankets, clothing and gear for those in need, we are asking our readers to "Sew For Sandy" and put their crafty skills to the test by making simple sewing (or no-sew!) projects to help keep those affected by the storm warm and toasty.
In today's installment we're focusing on helping out our fuzzy four-legged friends. Because of the storm, local shelters have become overcrowded and volunteers and supplies are badly needed. And for those victims who were able to keep their pets, they may be all they have left, so they need our support too. As the weather gets colder, we thought that cozy pet blankets and jackets would give these animals some much-needed warmth.
Below is a list of resourses for you to assist the animals that have been touched by Hurricane Sandy in any way you can. Or you can send completed #SewForSandy projects directly to us and we'll make sure it gets into the hands (or paws) of a pet in need at shelters including the Staten Island Hope Animal Rescue, Ocean County Animal Facility and the Humane Society Of Atlantic County. Click the links below to learn more, and look through the slideshow of free sewing and knitting patterns for pets we've rounded up to get you started.
Follow us on Twitter and please promote our crafting initiative with the hashtag #SewForSandy.
1. Send completed #SewForSandy projects to:
HuffPost Home c/o Shana Ecker 770 Broadway New York, NY 10003
2. Petfinder has an updated account of shelters that have been affected by the storm and their specific needs, such as pet food, blankets, paper towels and food bowls.
4. Text ANIMALS to 20222 to donate $10 to Humane Society Disaster Relief Fund or PREVENT to 25383 to donate $10 to help the ASPCA's animal rescue efforts.
5. The American Humane Society's 82-foot rescue rig in on the road helping Sandy victims. Visit their website for ways to help.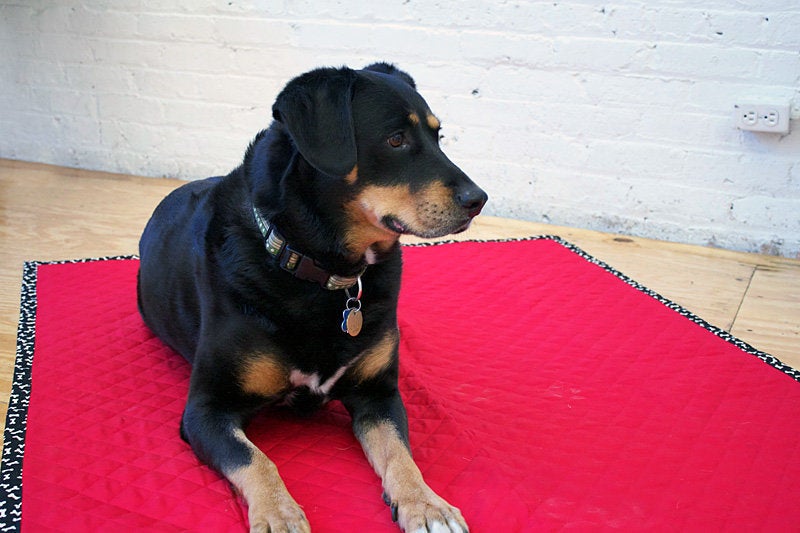 #SewForSandy Pet Patterns