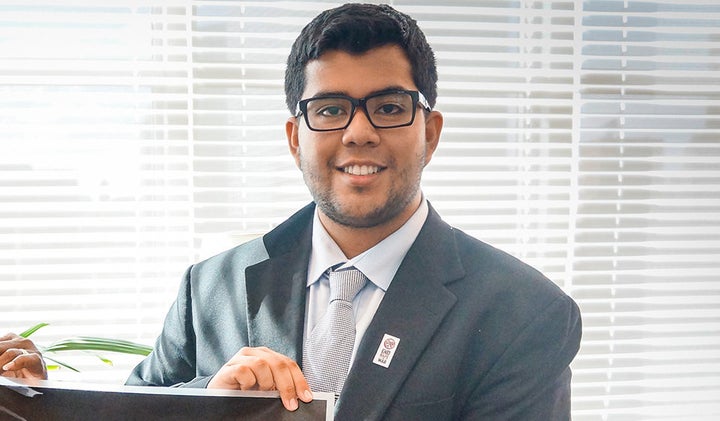 A prominent 22-year-old advocate against sexual violence stands accused of living a double life by federal authorities who arrested him on charges of committing a number of sex crimes involving children, facing him with the possibility of life behind bars.
Joel Davis, a Columbia University student and the founding executive director of Youth to End Sexual Violence, faces a potential sentence of life in prison. He was taken into custody on Tuesday following a month-long sting operation by undercover FBI agents, according to a federal complaint.
Authorities say that between May 16 and this past Monday, Davis sent sexually explicit text messages, photos and videos of children to the undercover agents after responding to one of their posts on a fetish website.
During their chats, Davis allegedly expressed a desire to engage in sex with young children, and discussed plans to meet with a 9-year-old girl and 2-year-old girl for sexual activity through an agent.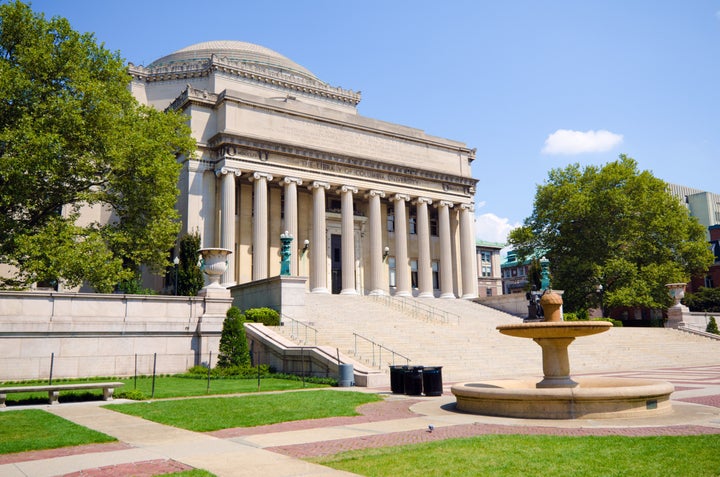 Davis also allegedly admitted to molesting and attempting intercourse with a 7-year-old boy and to molesting a 3-year-old girl. And he said he had engaged in sexual activities with a 13-year-old boy at his Manhattan apartment after meeting the teenager on Grindr.
An attorney was not listed for Davis, who could not be reached for comment.
"Joel Davis started an organization devoted to stopping sexual violence, while allegedly engaged in the duplicitous behavior of sharing explicit images of infants engaged in sexual activity," he said. "The conduct alleged against Joel Davis is as unfathomable as it is sickening, and as this case demonstrates, law enforcement will keep its watchful eye on the darkest corners of the internet to bring predators to justice."
"We share the view expressed by the U.S. Attorney's Office that the allegations in this matter are unfathomable and deeply disturbing," a Columbia University spokesperson told HuffPost.
Davis is charged with enticement of a minor to engage in sexual activity, attempted sexual exploitation of a minor, and possession, receipt, and distribution of child pornography. If convicted on all four counts, he faces 30 years to life in prison.
In addition to founding Youth to End Sexual Violence, Davis lists himself online as serving as a chairman of the International Campaign to Stop Rape and Gender Violence. Neither group responded to a request for comment on Thursday.
He also touted himself as a "U.S. Youth Ambassador" on sexual violence working with the United Nations, which also did not immediately respond to a request for comment.
A source supporting the nomination was not stated in the article and his nomination could not be independently confirmed by HuffPost. The list of nominees is not released to the public, media, or to the candidates until after 50 years have passed, according to the prize's website.
Davis went to high school in Port Charlotte, Florida, according to the TV station's story.
Popular in the Community