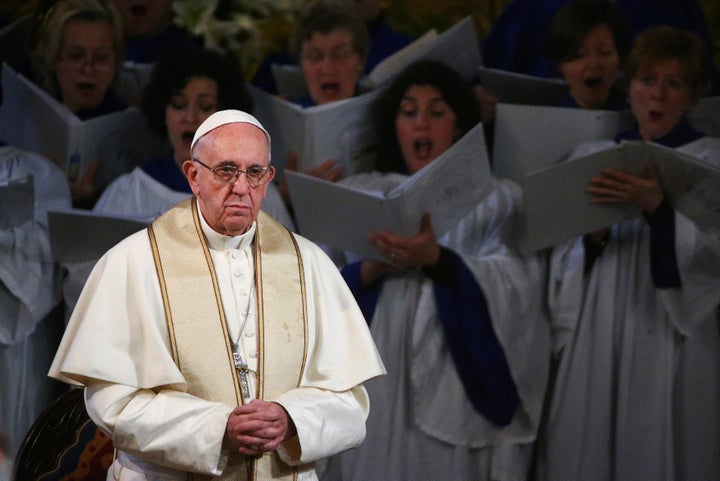 ROME (Reuters) - Irish abuse victim Marie Collins said on Wednesday she had left a commission advising Pope Francis on how to root out sexual abuse of children by clergy, in a major embarrassment to the Holy See.
The work of the Pontifical Commission for the Protection of Minors, set up by Francis in March 2014, has been slowed down by internal disputes and resignations.
Collins, who was the only remaining Commission member to have suffered sexual abuse by a cleric, said the panel had been hampered by the Vatican's administration, known as the Curia, resulting in "constant setbacks."
"The lack of cooperation, particularly by the dicastery most closely involved in dealing with cases of abuse, has been shameful," she said in a statement.
Collins's decision is a major setback for the pope's efforts to tackle sexual abuse in the Catholic Church, even though she praised him for his "genuine wish" to solve the problem and his "sincere move" in setting up the commission.
She also said she would continue to be part of training projects for the Curia and new bishops.
The Vatican said the pope had accepted her resignation "with deep appreciation for her work on behalf of the victims/survivors of clergy abuse."
Cardinal Sean O'Malley of Boston, who heads the commission, also thanked her for her work and said the commission would look at her concerns at a plenary meeting next month.
In February last year Briton Peter Saunders, the only other member of the commission who had suffered clerical sexual abuse, resigned after making repeated criticisms of the commission's work.
Saunders and Collins both threatened to resign as long ago as February 2015 unless bishops were made more accountable over cover-ups of sexual abuse or failing to prevent it.
In a worldwide sex abuse scandal, which first became prominent in Boston in 2001, abusers were shunted from parish to parish instead of being defrocked and handed over to authorities.