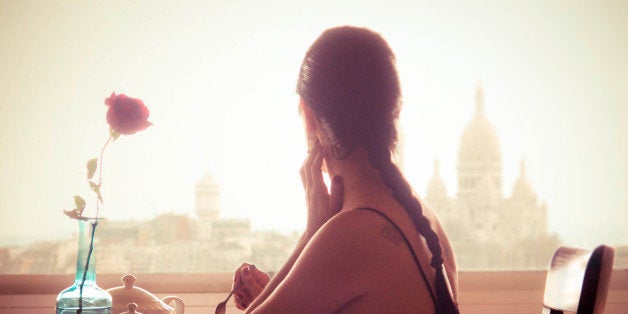 Given that Paris is the most romantic city in the world, it makes sense that our French counterparts know a lot about the art of love.
In a post for Slate XX, Hanna Rosin explained how Fontanel's experiences -- and the resulting book -- highlight the differences in attitudes about sex in France and America.
American books about abstinence end with important feminist lessons about dating and advocating for yourself. Fontanel's ends, of course, with the sudden, final-chapter appearance of a mysterious beau who asks intriguing, loaded questions: What would happen if we fell in love?
So what exactly is different about women's sex lives in France versus the U.S.A.? What are the cultural forces shaping them, and what lessons can we learn from them? Different isn't always better, but we might learn something from how French ladies practice the art of amour.
Here are seven things French women can teach us about sex and love.
1. The "big O" isn't everything.
In 2012, psychiatrist and sexologist Philippe Brenot published a 300-page report on French women's sexuality titled Les Femmes, Le Sexe Et L'amour. Brenot surveyed 3,404 heterosexual women age 15-80 who were married or in a civil union and who lived with their partner. Seventy-four percent of his respondents claimed they had "no trouble" experiencing desire and pleasure, but only 16 percent climaxed every time. These results suggest that the majority of French women find sex pleasurable whether or not they reach orgasm -- so maybe it really is all about the journey, not the destination.
3. Flirting is a way of life -- and it's not just about sex.
In her book La Seduction: How The French Play The Game of Life, Elaine Sciolino explains how la séduction is a crucial element of French culture. But seduction might not mean the same thing to the French as it does to us.
"Seduction is conversation," Sciolino told Forbes in a 2011 interview. "It could be a conversation of smell, a conversation of looking. It could be a conversation of speech; it could be a conversation between two diplomats. It is basically making contact with the other person and talking about or sharing what you have in common. Deciding what you have in common and then developing it."
In a June 2003 interview with Salon, Giami claimed: "The major difference between Frenchwomen and American women can be summarized as follows: The French are marathoners and the Americans are sprinters." Sometimes it might be nice to slow down.
5. Marriage isn't the be-all and end-all.
Gagnot and Giami's study found that French people are more likely to be coupled up, but less likely to be married. Giami told Salon: "The French have more 'premarital cohabitation,' 'nonmarital cohabitation' and even 'noncohabiting long-term relations.' What does this tell us? Perhaps French people are less likely to think of marriage as a natural step to take after -- or even before -- moving in together.
"Marriage is not the only honest and responsible way of bonding," Giami explained.
6. Holding back a little can be sexy.
In her interview with Forbes, Elaine Sciolino recalled a piece of advice that French singer and actress Arielle Dombasle offered her: "Never walk nude in front of your lover."
While we're personally of the opinion that being comfortable in your own skin regardless of the situation is something to celebrate, there is something to be said for the big reveal. "It all has to do with dressing and undressing and secrecy and hiding and revealing," Sciolino clarified.
"The good old dichotomy (male predators, females patiently awaiting the warrior's return in front of the cave entrance) is in big trouble," French magazine Le Nouvel Observateur commented. We're pretty glad to see those stereotypes fade away. If a woman wants to initiate something sexual, she should go for it.
What else have our French counterparts taught us about sex? Tweet @HuffPostWomen or comment below!

Related
Before You Go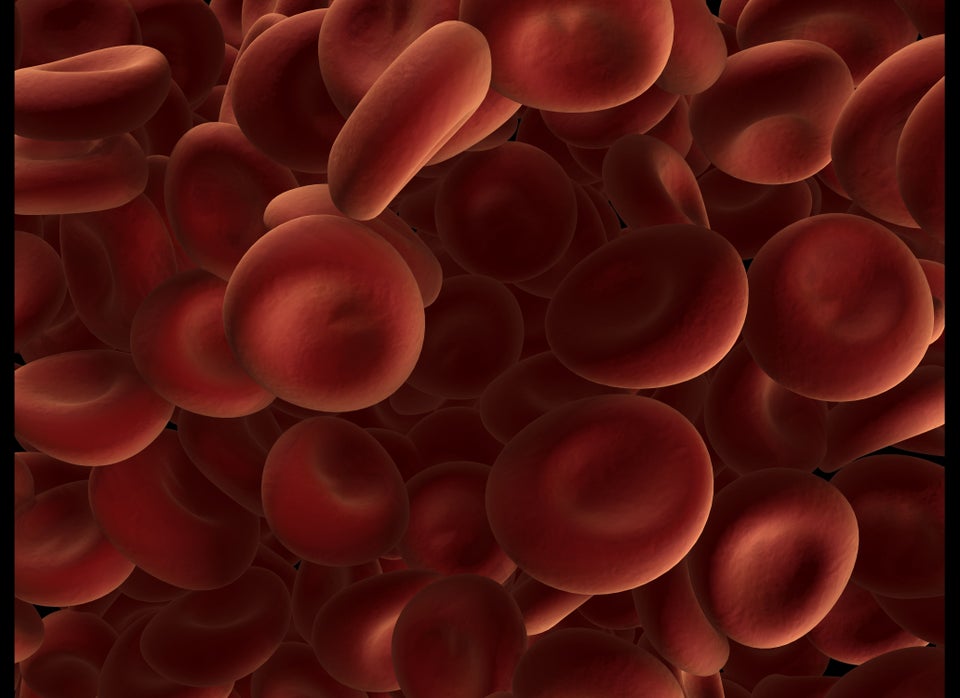 5 Health Benefits Of Orgasms
Popular in the Community