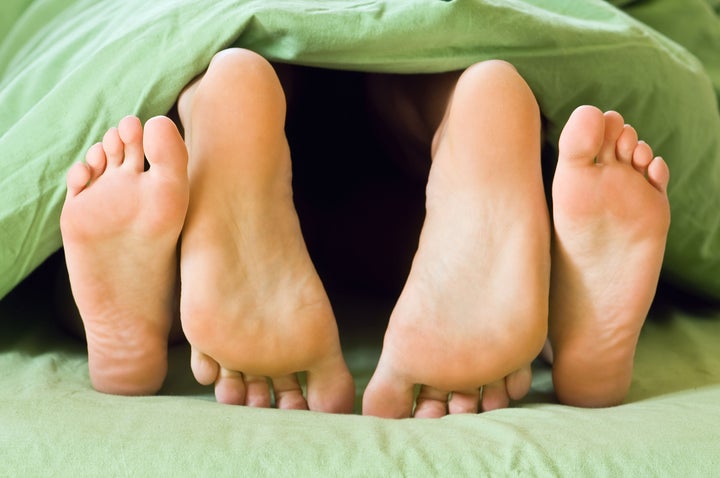 A new study from the Women's Health Initiative has found that, contrary to popular belief, older women are generally satisfied with their sex lives -- and if they do have a problem, it's because they'd like to be having more sex.
The study, released this month and featured in the Menopause journal, asked 27,347 women aged 50 to 79 a series of questions about how they perceive sexual activity and their own sex lives. Results from the study indicated sexual activity among 50 to 59-, 60 to 69-, and 70 to 79-year-old age groups to be 60.7 percent, 44.9 percent and 28.2 percent, respectively.
Most of the study's participants were satisfied with their current sex lives (63.2 percent). Of those dissatisfied, 57 percent responded that they would like to be having more sex, not less. The most common reasons sited by participants who said they were not sexually active were poor health, depression and loss of a partner.
"This is the first study that indicates that [older] women would actually like to have more sex," Gisele Wolf-Klein, MD, director of geriatric education at the North Shore-LIJ Health System in New Hyde Park, N.Y., told WebMD. Though she was not involved in the study, she went on to note, "We know sexual activity decreases with age, and we do attribute that to lack of a partner, but we thought that women were kind of happy with this. That it didn't represent a major problem. Well, that does not seem to be the case."
The study disproves long-held assumptions in the medical and business communities about older women's sexual activity and desires -– assumptions that have motivated market trends and an influx of products aimed at improving women's sex lives. The study confirmed that a decrease in hormone levels related to menopause does not necessarily impinge on a women's ability to maintain a healthy sex life.

Calling all HuffPost superfans!
Sign up for membership to become a founding member and help shape HuffPost's next chapter