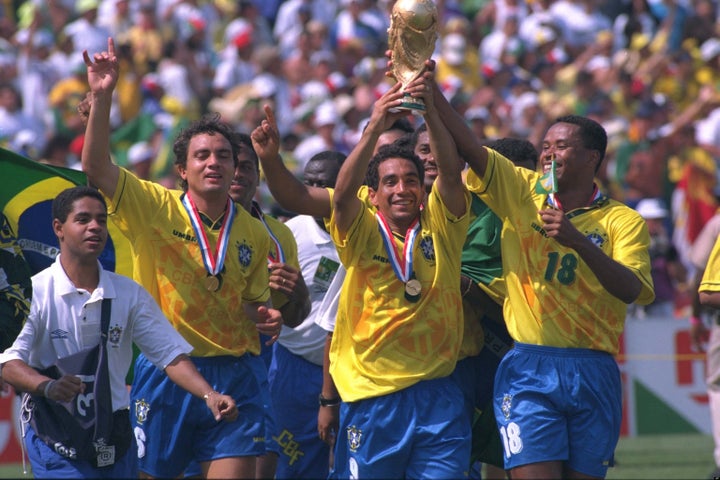 While some soccer coaches frown upon sex during the World Cup, one former champion begs to differ. Branco, a member of the Brazil team that won the 1994 World Cup, says that lovemaking contributed to the squad's success.
The fullback tells the Telegraph that his son was conceived during the tournament, and he insists that "sex is good for you. It relieves tension."
Still, the Brazilian champion does not think players should "stuff [their] face until four in the morning or stay in a brothel."
Argentinean players have received the OK to have sex during the tournament -- with limits. England, on the other hand, may spy on its own players to make sure they aren't cavorting with female companions.
Popular in the Community