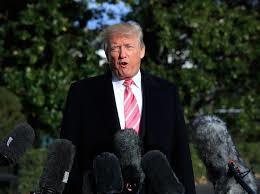 It is not known if Satan would welcome Moore, but Republican leaders in the Senate soon may have to decide whether they will admit a man accused of molesting a 14-year-old girl when he was in his thirties. Moore is locked in a close race for the Alabama Senate seat formerly held by Attorney General Jeff Sessions, and the Bible-thumping, holier-than-thou Moore has picked up the support of some prominent Republicans, including Ivanka's father and the governor Moore's state, who is a woman.
The calculation is as simple as it is astounding in its shamelessness: A sexual predator is worth a tax cut for the wealthiest Americans. As President Donald Trump tweeted: "The last thing we need in Alabama and the U.S. Senate is a Schumer/Pelosi puppet who is WEAK on Crime, WEAK on the Border, Bad for our Military and our great Vets, Bad for our 2nd Amendment, AND WANTS TO RAISES TAXES TO THE SKY." The capital letters indicate the importance of the tax issue for a president desperate for a "win" before his first year in office ends. So, too bad about Leigh Corfman, the woman who accuses Moore of groping her when she was a young teenager.
Besides, as the president told reporters last week, Moore's alleged misdeeds occurred a long time ago: "I do have to say, 40 years is a long time." Besides, Trump opined, "He says it didn't happen. You have to listen to him, also…. He totally denies it." Well, not totally. In addition to the accusation of molesting Corfman, a number of women have said Moore dated them or tried to date them when they were teenagers and he was in his thirties. Moore creepily told conservative TV hack Sean Hannity, "I don't remember ever dating any girl without the permission of her mother."
As for the molester-in-chief, he boasted on the "Access Hollywood" tape, "When you're a star, [women] let you do it. You can do anything…. Grab 'em by the pussy. You can do anything." Though the voice on the tape is clearly Trump's, the president — who lies about almost everything — now says the tape is not authentic, a strange claim since in October 2016 then-candidate Trump acknowledged that the voice was his and apologized, pledging "to be a better man tomorrow." Tomorrow, evidently, has come and gone.
Perhaps, Trump's latest claim that he did not say what he clearly said explains his willingness to attack Minnesota Democratic Senator Al Franken, who was caught, in a picture, mockingly groping the breasts of a woman with whom he was on an entertainment tour. (He has been accused of other indiscretions.) "The Al Frankenstien [sic] picture is really bad, speaks a thousand words. Where do his hands go in pictures 2, 3, 4, 5 & 6 while she sleeps?" Trump tweeted (spelling mistake in the original). White House press secretary Sarah Huckabee Sanders had a similar explanation for Trump's criticism of Franken, "I think in one case specifically, Senator Franken has admitted wrongdoing, and the president hasn't," Sanders said. I think that's a very clear distinction." A "clear distinction?" Remember, Trump admits on tape to groping women without their permission, and, besides, is not an apology a tacit admission of wrongdoing?
Ultimately, for Sanders and for Roy Moore's defenders, politics washes away all sins. "I think that this was covered pretty extensively during the campaign," Sanders said. "The American people, I think, spoke very loud and clear when they elected this president." Well, actually, that is not quite true. Three-million more Americans voted for Hillary Clinton than for Donald Trump, so the bar of public opinion is a little skewed against the president. But, ignoring that little fact (and when have facts ever stopped a true Trumpista?), Sanders point is clear: Trump won, so forget about his peccadillos.
Politics is the governing principle when it comes to powerful men behaving badly. Franken, as a Democrat, deserves to be castigated, even though he has admitted his indiscretions, while Trump, who admitted much, but now denies all, is given a pass. As for Moore, well, there is that tax bill, after all.
Electing Moore might get the bill passed, but it may also represent a shortsighted, pyrrhic victory. Trump's support of Moore places him against many in his party who do not want to have to defend, when they run for reelection, their toleration of an accused child molester. Moore's victory would give Democrats a potent weapon in 2018. On the other hand, his defeat would narrow the GOP's already slim margin in the Senate, jeopardizing the tax bill (unless Republicans get it passed quickly).
Some Republicans have reached a shameful conclusion: It is better to elect an alleged sexual molester than risk putting a Democrat in the Senate who might vote against a tax cut for the wealthy. It is a bargain many on the president's team declined to make originally. Just a few weeks ago, White House legislative affairs director Marc Short said, "There's no Senate seat more important than the issue of child pedophilia." But, that was then. Now, presidential adviser Kellyanne Conway, who originally said "no Senate seat is worth more than a child," now says, "We want the votes in the Senate to get this tax bill through."
And, I wager that few thought sex and taxes would ever appear in the same sentence, much less the same title. There must be a special place in hell for those willing to bargain one for the other.
Related
Popular in the Community