 We can't help but wonder, could a third "Sex and the City" movie be in the works?
Michael Patrick King, the writer who worked on the beloved HBO show and led the two feature films about the lives of Carrie, Samantha, Charlotte and Miranda, thinks there is "one story left" for the famous foursome.
"['Sex and the City'] spilled over into people's lives and the characters were rounded enough that you could still wonder where they are," King said in a recent interview with Entertainment Weekly. "What I do know is that there's interest ... It's all really about the stories, and if you actually think you have something left to say that would make it exciting and worthwhile for the fans' time, that's really the question. Not whether you can get away with it, not whether anybody will buy it, not whether you can make money on it. It's really like, is there enough or more to say that would justify people risking seeing their favorite characters again? And I think there's one chapter left."
Sarah Jessica Parker, who starred in "Sex and the City" as Carrie Bradshaw, along with Cynthia Nixon, Kristin Davis, and Kim Cattrall, expressed a similar sentiment in a recent issue of InStyle. In an interview for the publication with Katie Couric, Parker said, "A part of me thinks there is one last chapter to tell. But timing is a peculiar thing. It isn't a decision that can wait forever. I don't want to have to wear muumuus!"
"Sarah Jessica and I both know what that final chapter is," King continued to EW. "That doesn't mean it will or should be told, but I do think there's one story left ... There's four girls, and those girls are still in my mind. There are other stories to tell and characters that haven't even been written yet."
Whether all four women would be on board for a third film remains to be seen. Davis, who played Charlotte in the series, gave her two cents in December, telling Haute Living, "I don't think [a third film] is a pipe dream, there is discussion. People talk about it amongst the people who are the players, but I don't know if it will come together. It would be very exciting if it did." Nixon on the other hand, who was Miranda in "SATC," seems less than enthused. "I think we had a wonderful ride," she told The Hollywood Reporter. "I think it's fine to let it go."
Before You Go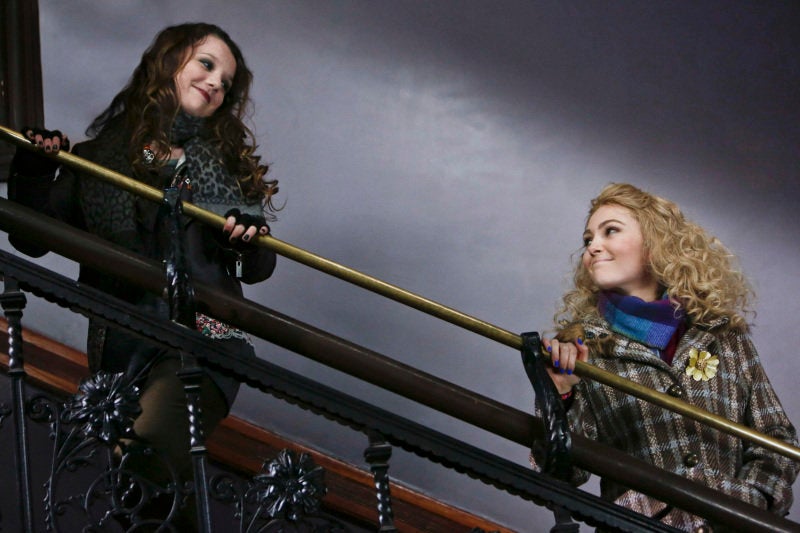 The Carrie Diaries
Popular in the Community