"Sex and the City" has put Sarah Jessica Parker through the wringer over the years (the tie-dye jeans and bandana combo, that Post-it, Kim Cattrall's Instagram, etc.) but the third film in the franchise planned to throw the biggest wrench in her happy ending yet.
The actress' long-time on-screen paramour, Mr. Big (Chris Noth), was allegedly set to be killed off early on in the film before the project was scrapped due to ongoing drama between Parker and Cattrall.
Podcaster James Andrew Miller, who apparently got a peek at part of the script for "Sex and the City 3," revealed the juicy tidbit in the latest episode of his show "Origins."
"People close to Kim believe that the script didn't have a lot to offer the character of Samantha," Miller claimed during the episode.
"They point to the fact that it calls for Mr. Big to die of a heart attack in the shower, relatively early on in the film, making the remainder of the movie more about how Carrie recovers from Big's death than about the relationship between the four women," he added.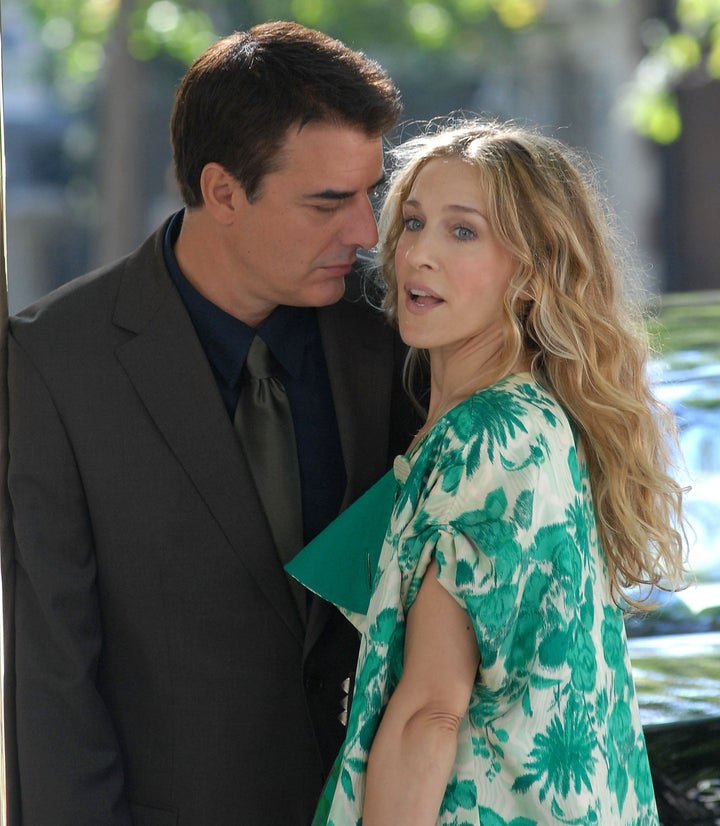 While the four leading women and creator Michael Patrick King were the only individuals to read the canned script, by all accounts the film was an improvement over the poorly received sequel.
Actor Willie Garson, who played Stanford Blatch in the series and films, described the story as "very moving and very satisfying," adding that from what he'd heard it was the "most lovely, fantastic script."
Noth seemed to agree with the characterization of the third film, telling the podcast host that it was clear the third film was "superior" over the previous big-screen adaptations, which weren't necessarily his favorite.
"I really hate corny stuff and it could be because I'm a little bit of a cynic," Noth said during the interview. "Like, the whole thing at the end of the movie in the shoe closet — hated it."
In the closing moments of the first film, Mr. Big proposes to Carrie after getting cold feet at their wedding with a pair of diamond Manolo Blahnik shoes, the the preferred footwear for the leading lady.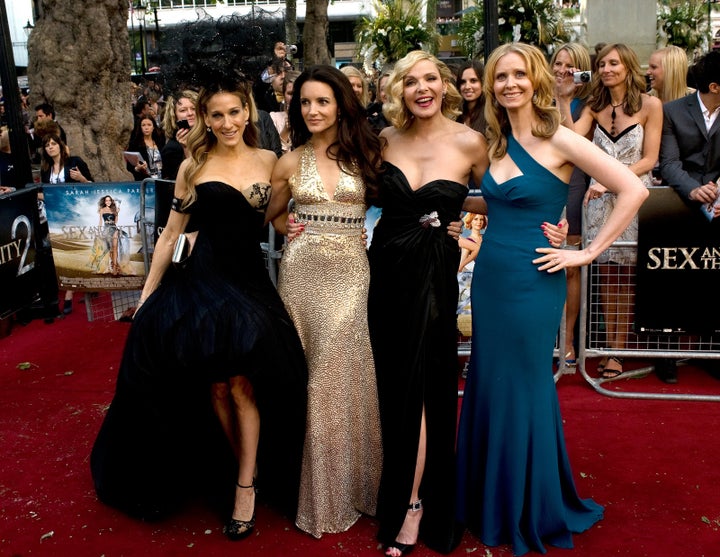 "Hated the thing at the end of the movie after I felt she deceived me and then I say, 'Well, it's time I give you a bigger diamond ring.' Hated it. I just hate the cornball shit and I thought it was just really sentimental and overly romantic without any feet in realism," Noth added.
While the actor wasn't the biggest fan of the films, he said he would happily return for a future project, as he's a "team player."
Noth is seemingly still on good terms with Parker, leaving a cheeky comment on her Instagram this week.
While Cattrall has continued to insist that she was never friends with her fellow cast members and that Parker "could've been nicer," the "Hocus Pocus" star has pushed back against the media describing their differences as a "catfight."
"If one more person calls this a catfight … I'm not in a fight," the actress told Extra in October. "I never fought with Kim. I don't have to send any gifts to Kim, because I've never done anything."
Parker continued: "She has felt perfectly comfortable to say lots of things. That's the beauty of living in a democracy, but I have no apologies, meaning, this isn't a catfight. This is someone who chose to talk about something, and myself, I remain grateful for her work and the role she played on and off camera for all the years we spent together."
Popular in the Community