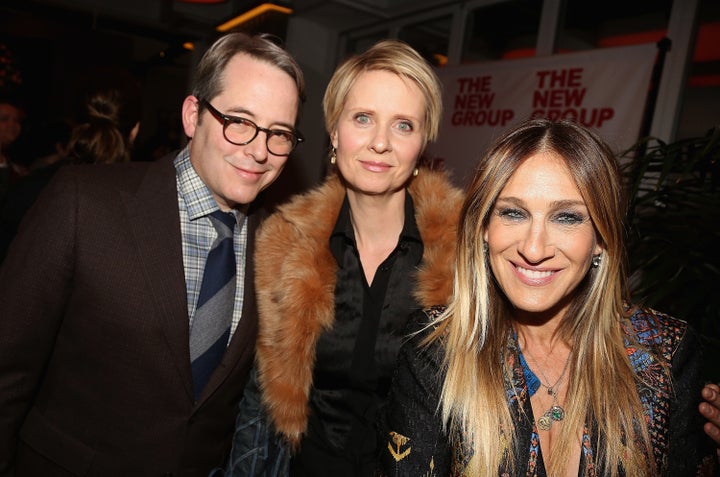 Parker looked lovely in mixed prints, fishnet stockings and metallic ankle strap pumps.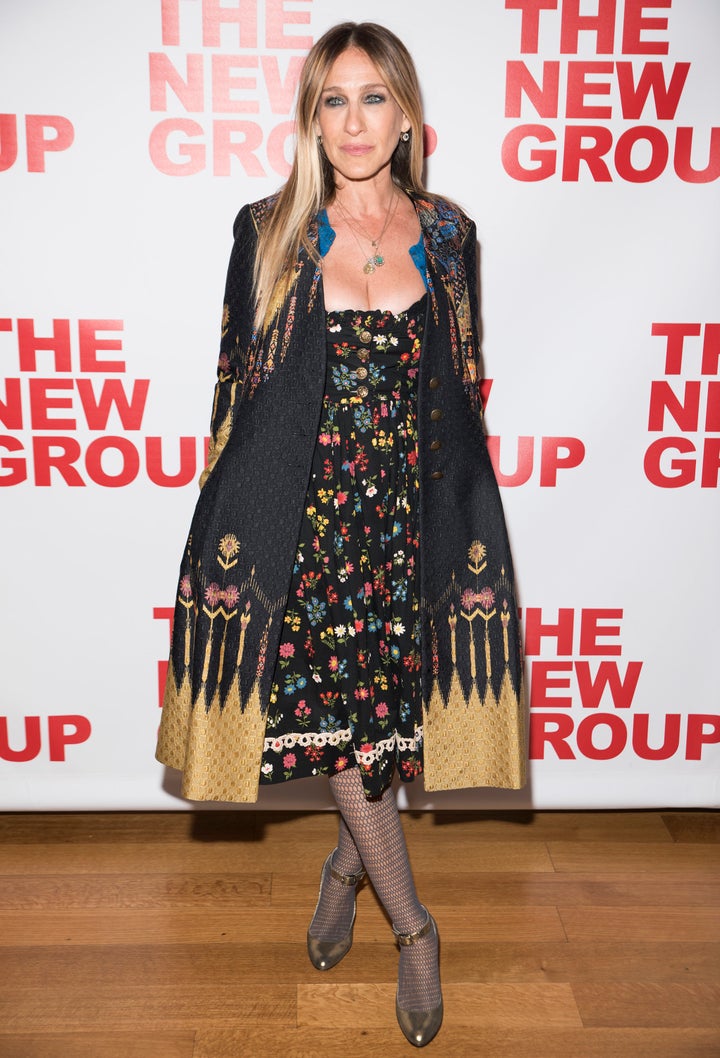 Nixon looked great too, wearing a black top and wide-leg pants with a statement coat on top.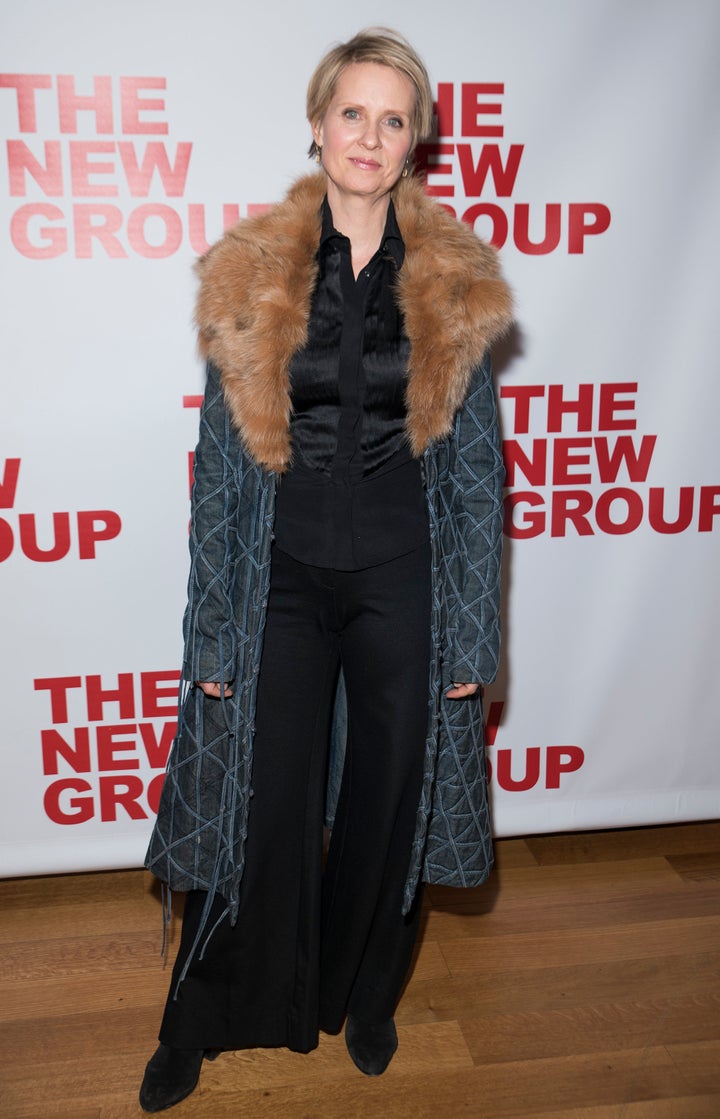 At one point, Nixon was seen making a face similar to the one she employed trying to talk Carrie out of moving to Paris with Aleksandr Petrovsky.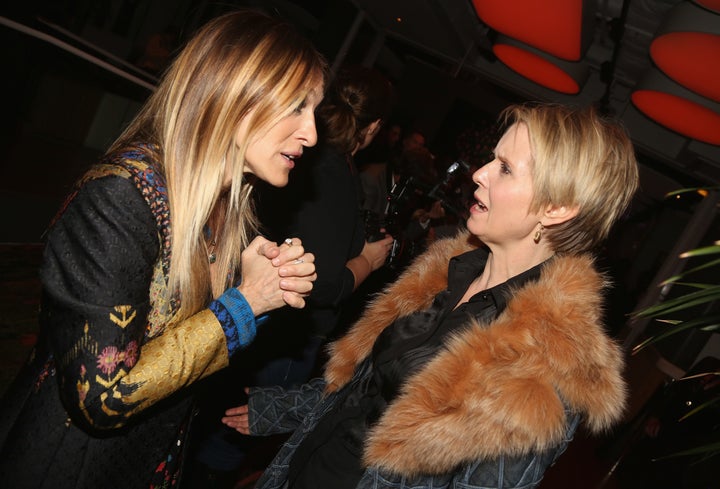 But mostly it was all smiles and of course, great style. With those "Sex and the City 3" rumors buzzing about, we couldn't help but wonder what the pair was chatting about. Steve? Brady? How Brooklyn really is the new Manhattan, after all?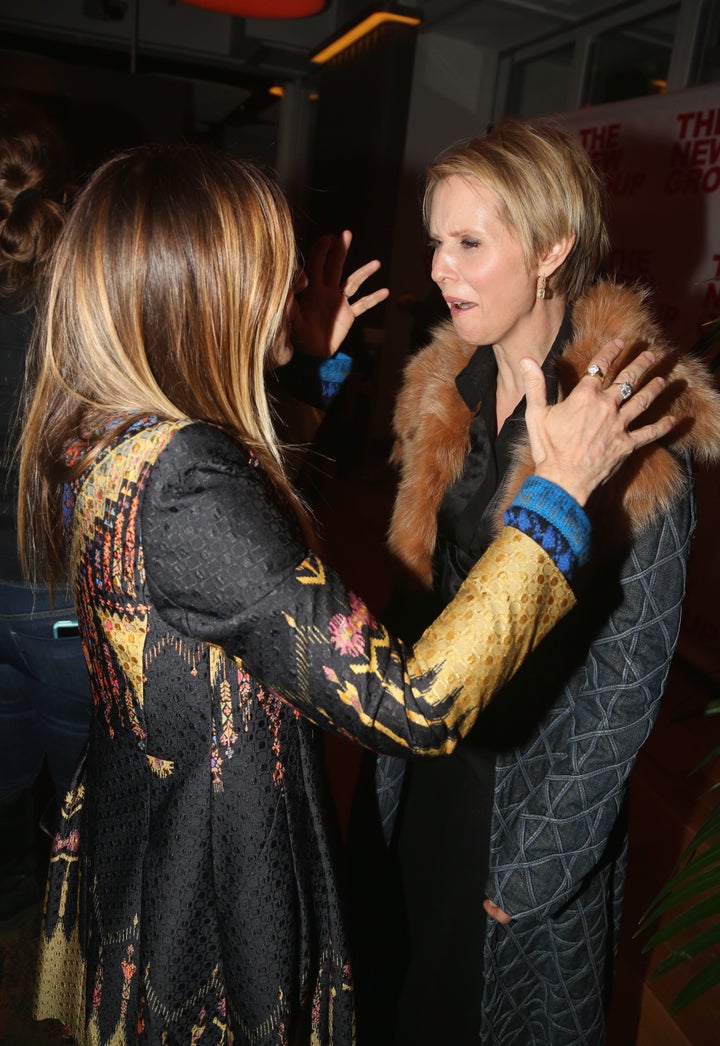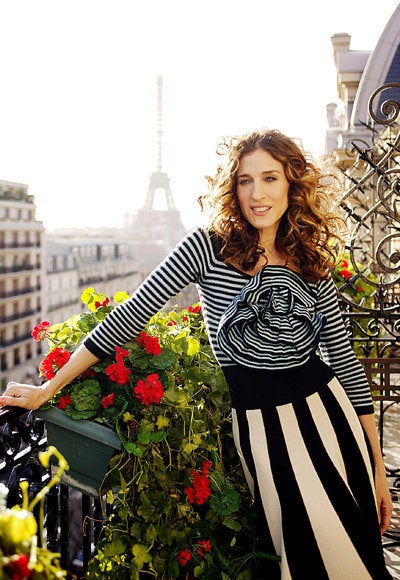 Carrie Bradshaw's Best Clothes On 'Sex and the CIty'