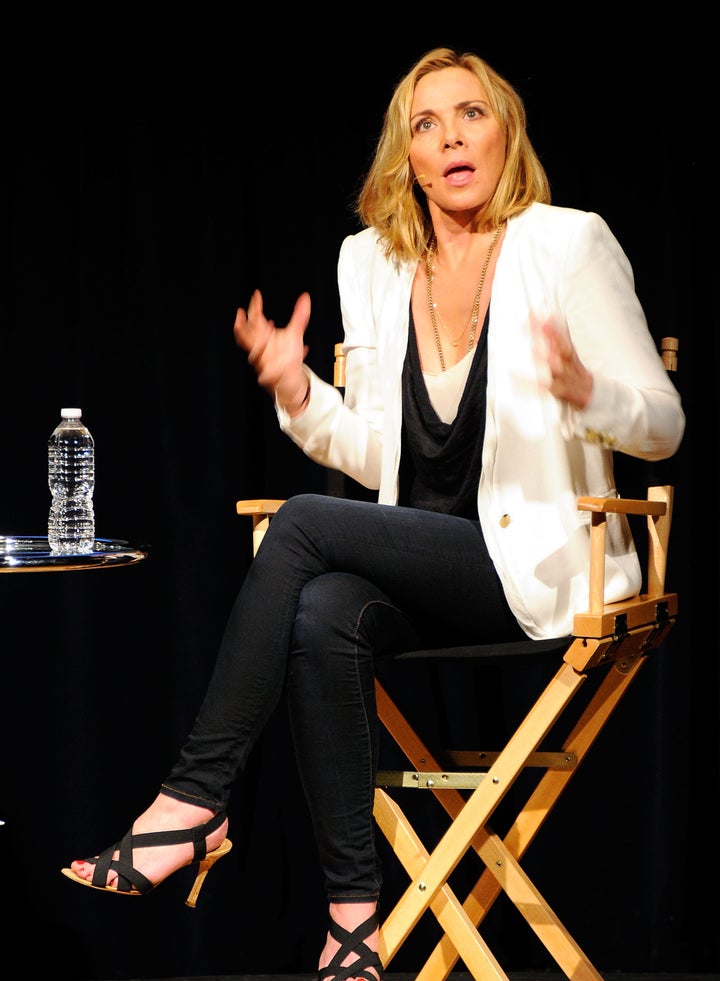 Carrie, Miranda, Charlotte, Samantha -- my go-to girlfriends from Sex and the City answered basically every relationship question out there. From June, 1998 - February, 2004, these cherished heroines were at once approachable, smart, hilarious, insightful, brutally honest and self-effacing. Sure, the Prada bags and Jimmy Choos are fun to see, but the fashion was merely an appealing aesthetic serving as a delivery platform for ground-breaking discussions about sex, commitment, friendship and love.
True confession: I was a hipper psychotherapist when they were around. Why? Week after week, their fresh new material on everything from masturbation to marriage was relevant to the very issues my therapy clients face. Since I specialize in relationships and intimacy, the show became an ideal co-therapist that I brought into the therapy session whenever appropriate.
Even today, when a therapy client moves in with a boyfriend or girlfriend and describes feeling thrown off by a lack of privacy or too much togetherness, I prescribe the episode where Aidan moves in with Carrie. Carrie feels suffocated from lack of personal space, and even the sound of Aidan's voice becomes unbelievably annoying. In desperation, Carrie hangs a sheet across her studio and gets up the nerve to ask that Aidan not speak to her when she first enters the apartment. Remarkably, once she dramatically demands her space and he easily gives it to her, she no longer needs it.
When clients struggle with passive-aggressive friendships, I still talk to them about the "frienemies" episode. And, I have certainly referred to Berger's brutally frank hypotheses: "maybe he's just not that into you."
I recently began re-watching season one and was struck by how much the dating world has changed. Forget about iPads and iPhones; only a couple of random season one characters even have cell phones, and the few they have look oversized and embarrassing. They may as well be toting an eight-track tape player! Throughout the first season, people excuse themselves during dates in restaurants to make phone calls, presumably in a phone booth!! Plus, appearing seriously last millennium, Carrie smokes cigarettes, frequently!
No Blackberries, no internet references, no Facebook, no Twitter. At the same time, it is striking how much remains the same. So much has evolved technologically, and yet the very first episode asks the current, ever-relevant question, "Can Women Have Sex Like Men?" Episode two's question is equally current: "How Important is Beauty?"
Having watched the all of the episodes of season one, I found each question appealing and psychologically interesting. Since I am missing my co-therapist more than ever, I'm planning a trip down Memory Lane by considering each first season episode, from a psychological perspective. Considering how many of my friends, colleagues and clients enjoy watching reruns of the show, I suspect I am not alone in my nostalgia for this ground-breaking series.
Log on next week to consider episode one's question, "Can Women Have Sex Like Men?"

Calling all HuffPost superfans!
Sign up for membership to become a founding member and help shape HuffPost's next chapter